General Techniques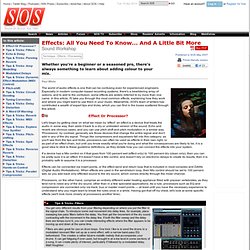 Effects: All You Need To Know... And A Little Bit More
Technique : Effects / Processing Whether you're a beginner or a seasoned pro, there's always something to learn about adding colour to your mix.
Stumble!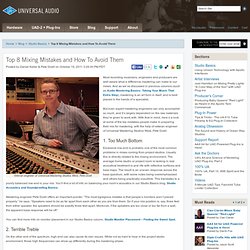 Veteran engineer of Universal Mastering Studios West, Pete Doell
This article contains information originally sourced at EQ Frequencies and is used with permission from Songstuff.com .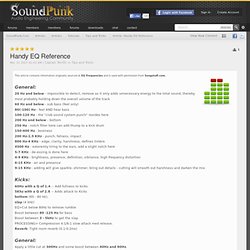 How To Create Electro... Lead? Bass?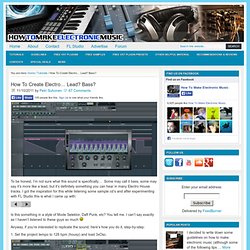 To be honest, I'm not sure what this sound is specifically… Some may call it bass, some may say it's more like a lead, but it's definitely something you can hear in many Electro House tracks. I got the inspiration for this while listening some sample cd's and after experimenting with FL Studio this is what I came up with:
Home recording and project studio blog - Hometracked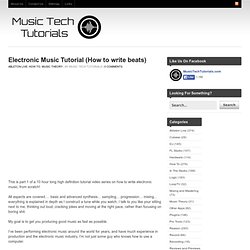 Electronic Music Tutorial (How to write beats)
This is part 1 of a 10 hour long high definition tutorial video series on how to write electronic music, from scratch! All aspects are covered…. basic and advanced synthesis… sampling… progression… mixing… everything is explained in depth as I construct a tune while you watch.
Dear Lifehacker, I want to start recording music at home but I don't have any equipment or software. I also don't really have any money.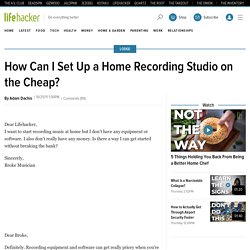 Guitar Amp Miking
One of the things I love most about recording music is that there are no rules .
EQ Drums
Audio Conversion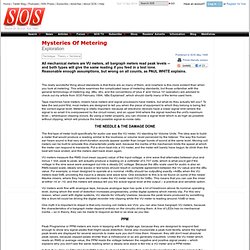 Mysteries Of Metering
Technique : Theory + Technical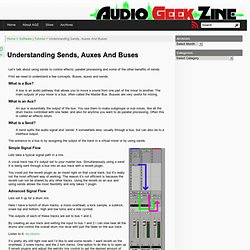 Understanding Sends, Auxes And Buses « Audio Geek Zine
Let's talk about using sends to control effects, parallel processing and some of the other benefits of sends. First we need to understand a few concepts. Buses, auxes and sends.
How to setup your device to control your DAW (Enigma SETUP FILES & More)