Photo
Rare and very interesting photos. Interesting and very rare photographs, you may never see.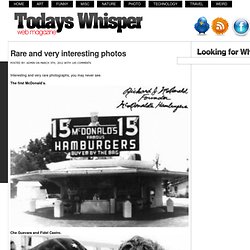 The first McDonald's. Che Guevara and Fidel Castro. Capital of Brazil, on the beginning. Pius XII and Hitler. Captured: The Ruins of Detroit. Posted Feb 07, 2011 Share This Gallery inShare850 Up and down Detroit's streets, buildings stand abandoned and in ruin.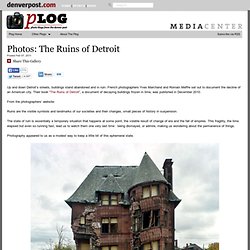 French photographers Yves Marchand and Romain Meffre set out to document the decline of an American city. What Female Disney Characters Might Look Like in Real Life. Mar 17, 2012 Jirka Väätäinen is a Finnish designer and photographer currently studying graphic design at the Art University College at Bournemouth.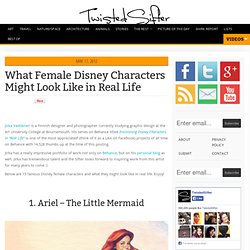 His series on Behance titled Envisioning Disney Characters in "Real Life" is one of the most 'appreciated' (think of it as a Like on Facebook) projects of all time on Behance with 14,528 thumbs up at the time of this posting. Jirka has a really impressive portfolio of work not only on Behance, but on his personal blog as well. Collection of Awesome Things (63 pics.
Bienvenue sur le web de PHOTO. Tavarn er vretoned-Kervignac(56)-Les carreaux de José et René. WTF from the past. Empire Magazine Celebrates 20 years of Movie Magic. Untitled Document. 25 Incredibly Detailed Black And White Portraits of the Homeless by Lee Jeffries. Lee Jeffries career began as a sports photographer, capturing the beautiful game of football in Manchester.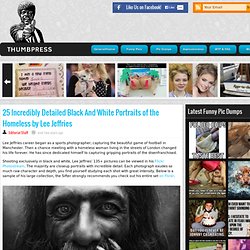 Then a chance meeting with a homeless woman living in the streets of London changed his life forever. He has since dedicated himself to capturing gripping portraits of the disenfranchised. Daily Morning Epicness (41 Pictures) Top Pictures of 2010 Part 2. As promised.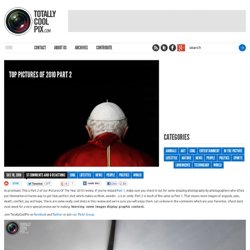 This is Part 2 of our Pictures Of The Year 2010 review. If you've missed Part 1 , make sure you check it out for some amazing photography by photographers who often put themselves in harms way to get that perfect shot which makes us think, wonder , cry or smile. Part 2 is much of the same as Part 1. That means more images of anguish, pain, death, conflict, joy and hope. Pics that don't make you laugh but are still cool. 25 Pictures Taken At Exactly The Right Moment. The "Grand Circle" My wife and I took a 2 week photo trip to the southwest (N.Arizona & S.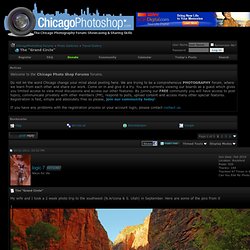 Utah) in September. Here are some of the pics from it Headed to the narrows © by Jeff_Whitford, on Flickr Further towards the narrows © by Jeff_Whitford, on Flickr Toroweap sunset tree © by Jeff_Whitford, on Flickr. World Press Photo Of The Year 2010. The World Press Photo Of The Year Contest is one of the most prestigious annual events for press photographers.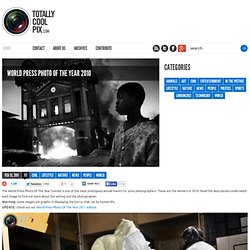 These are the winners in 2010. Read the descriptions underneath each image to find out more about the setting and the photographer.Warning: Some images are graphic in displaying the horror that can be human life.UPDATE: Check out our World Press Photo Of The Year 2011 edition. 101. Daniele Tamagni, a freelance photographer based in Italy, has won the 2nd Prize in the Arts and Entertainment Stories category with the series The Flying Cholitas in Bolivia: Lucha libre (Bolivian wrestling).
The prize-winning entries of the World Press Photo Contest 2010, the world's largest annual press photography contest, were announced February 11, 2011.
---