Gacruiz
Gabriela Cruz
Try anything, or better yet: everything.
Fashion & Beauty Trends, News, Style From The Streets To The Runways
Designcollector™
Finally it is Here! Top 2013! Don't waste a time! Go for the best 150+ Articles we selected for you from the best content of 2013! Enjoy Top 2013! Surreal photography by Ilya Kisaradov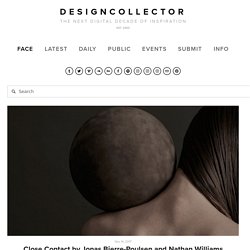 http://blog.directoryofillustration.com/
Absolut Ad
Cut Out + Keep | Make and share step-by-step craft tutorials
Buamai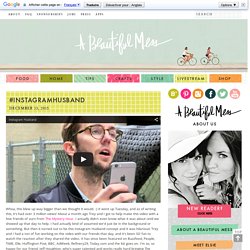 A Beautiful Mess
Hey friends! I'm here today to share some progress that we've made in our soon-to-be dining room! In this room I achieved one of my big goals which was to paint something a "not white".
SUPAKITCH and KORALIE | METROPLASTIQUE dunny, tshirt, polo, hoodie…
kuler
Pondly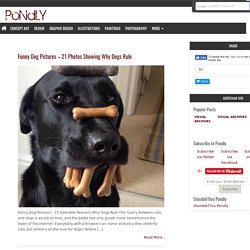 Hana Pesut is a Canadian photographer who dared to have random, fashionably dressed couples do the ol' switcheroo. It's great that the couples were obliging enough to comply with her request even when they're having their pictures take right out in the open. I'm not sure who enjoyed the project more, the subjects or the photographer. In every shot, the couples are smiling just as widely before and after the switch. I love the way they mimic each other's poses before the switch.
Behance Network :: Gallery
a curated marketplace for independent artists and designers | Cargoh
More than 400 invited guests attended the opening event of The Art Hunter in Sydney on Tuesday night. The Art Hunter launch is a collaboration between The Cool Hunter and Jaguar, and the opening night was also the Australian debut of the spectacular Jaguar C-X17 concept car. To present The Art Hunter, we engaged our dream team of collaborators, led by the incomparable Natalie Longeon and Peter Pengly from The Artistry (they designed and executed our Summer Lovers Rotate store as well), to transform a 500 m2 warehouse in Alexandria into a genuinely exciting, temporary three-week art exhibition experience.
Welcome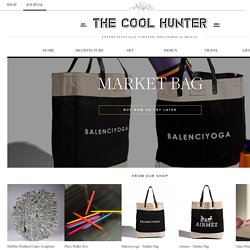 Bad Control
Corning Incorporated | Home
Just for Fun!
Everything Random
AllMusic
Beyoncé Set To Release New Album, '4'
According to G
Photo by Mark. 2014 is here! Everyone's making their lists of resolutions and impossible goals. For those that are going to attempt to make it through the year sacrificing your true nature so you can trick your brain into thinking your martyrdom makes you a better person, stay gold! For the rest of us, here's a list of more attainable challenges in 2014.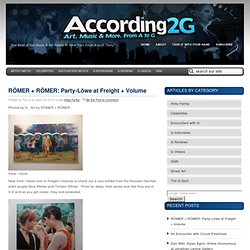 Art Project, powered by Google
En torno al término "Gótico" El término gótico fue acuñado para referirse a una arquitectura, y es en el campo de la arquitectura donde se reconocen más fácilmente las características del estilo. Tanto la escultura como la pintura presentan unos límites más imprecisos. Podemos considerar que, al principio, estos ámbitos artísticos estaban aún profundamente relacionados con el entorno arquitectónico, pero que a medida que pasa el tiempo, el centro de gravedad artístico se va desplazando hacia la pintura.En su época fue conocido como "Opus francigenum" (obra francesa, estilo francés….); recibió en el Renacimiento la denominación de Estilo Moderno, en oposición al antiguo o clásico. G.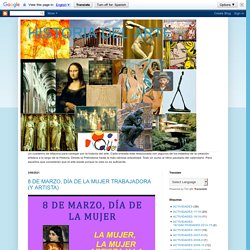 HISTORIA DEL ARTE
Fundació Gala - Salvador Dalí - Fundació Gala - Salvador Dalí
the warhol:
the drawings of Leonardo da Vinci
Modeling & Rendering M.C. Escher-Like Impossible Scenes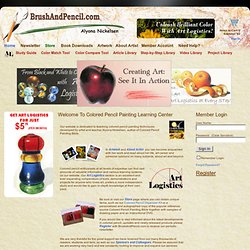 Welcome to BrushAndPencil.com!
Wednesday, March 7, 2013 Wednesday, February 6, 2013 Friday, January 11, 2013 New item in our Store : Yours,
Impossible world: Art
Ambiguous Illusions. In some cases the constraints for interpreting a scene or motion are ambiguous. Your visual system can interpret the scene in more than one way. Even though the image on your retina remains constant, you never see an odd mixture of the two perceptions -- it is always one or the other, although they may perceptually flip back and forth.
Hall of Illusions
Contenido
Behance Network :: Gallery
Mr. Brainwash Dot Com
Sam Spratt | Illustrator & Painter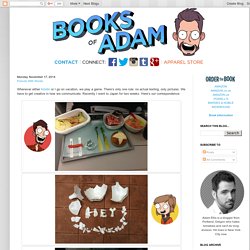 Books of Adam
A few weeks ago I got a second kitten. His name is Maxwell, and he's only got three legs. They don't know how he lost his arm, but I assume it was a shark attack, like that surfing girl in Hawaii. I've been making tiny hats for him out of construction paper, because I don't know what else to do with all this damn construction paper. So yeah, I'm not just a writer and illustrator, I'm also a friggin' milliner. Are you jealous of my skills?
Cath Riley | Drawing and Illustration
AUSTIN KLEON is a writer who draws.
Austin Kleon I'm a writer who draws. Author of Newspaper Blackout and Steal Like An Artist.
Linda Lucas Hardy
elizabeth patterson - color pencil & graphite drawings
Home
ALEXA MEADE
The Art of S.L. Kostura
Sin titulo 1
Welcome Page
Françoise Nielly - Artist :: home
T. S. Abe
The Art Of DANIELA UHLIG - Artworks, Illustration, Tatoos and more...
Banksy
IllustratorWorld
Ads of the World™ | Creative Advertising Archive & Community
Photographers - Famous - Creative - Fashion - Advertising - Photo Gallery | ONE EYELAND
Lunacore Photoshop Training delivers tips, FAQ, detailed Photoshop tutorials of high quality that are easy to understand, training, advice, news and articles that can help users with this powerful product. Lunacore tries to show those things that are not covered in the manual or at least not in great detail. What's new in Photoshop CS6? Check out what kind of improvements or new features Photoshop CS6 has to offer.
Lunacore Photoshop Training - Detailed Photoshop tutorials.
100 Best Photoshop Tutorials of All Time that Yield Professional Results |... - StumbleUpon
Photoshop tutorials are one of the most popular subjects on the web, as the digital art community continues to grow and new designers bring their unique skills. However, quality Photoshop tutorials that teach you a useful effect, have a quality finished result and are well explained are harder to find, and with the large number of tutorial sites available, it can be hard to sort the quality from the mundane. In this massive roundup, we've collected the top 100 best Photoshop tutorials that have ever been created, that yield professional results, teach you a useful effect, are well explained, and will have you designing like a pro in no time. These tutorials are collected from niche tutorial sites around the web, and range in age from creation in 2008 to a few tutorials that were created just last week. So, if you think you've seen all there is to see from Photoshop, guess again and check out this post. If you liked this post, check out our other design tutorial roundups:
World #17 2006 / Cibachrome/ 100 x 300 cm / 118,1 x 39.4 inches Fotografiska, The Photographic Museum in Stockholm will make a large exhibition of the photoworks of Ruud van Empel. This first solo-exhibition of Ruud van Empel in Sweden will show 72 works. The exhibition will open on March 9 and will last until June 2, 2013. www.fotografiska.eu The Photographic Museum of Antwerpen will show the photoworks of Ruud van Empel.
Ruud van Empel
Adv. Effects Picture of the Day: April 05, 2014 Posted 16 hours ago Playful Puss by boofhead from the contest FX Best of 2008. It finished with a rank of 4 and an average score of 8.06, and has been collected 4 times.
Worth1000 Home
Felix Sockwell Inc: home page
DeMilked - Design Milking Magazine
http://www.shanihay.com/indexe.html
Illusion & Surrealism « Tang Yau Hoong
100 (Really) Creative Business Cards | Webdesigner Depot - StumbleUpon
30 more Hidden logos to treat your eyes -The Sequel!! & Graphic Design... - StumbleUpon
Design Crush
a curated marketplace for independent artists and designers | Cargoh
Society6 | Affordable Art Prints, iPhone Cases and T-shirts