Plant Reference
Joy of Plants apps, QR codes & Plant Finder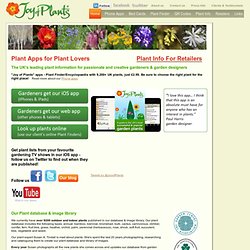 Our Plant database & image library We currently have published in our database & image library. There will be another 1000 plants published in Spring 2013. Our plant expert Susan A. Tindall is mad about plants. She's spent the last 20 years photographing, researching and cataloguing them to create our plant database and library of images.
Strawberry Varieties | Strawberry Plants .org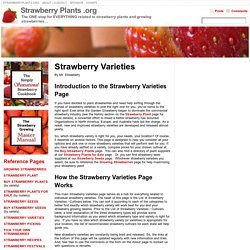 Introduction to the Strawberry Varieties Page If you have decided to plant strawberries and need help sorting through the myriad of strawberry varieties to pick the right one for you, you've come to the right spot! Ever since the Garden Strawberry began to dominate the commercial strawberry industry (see the history section on the Strawberry Plant page for more details), a concerted effort to breed a better strawberry has occurred.
Herbs, Begonias, Starter Plants & Perennials From Peace Tree Farm
Superior plants and genetics, state-of-the-art greenhouses and environmentally-friendly sustainable techniques enable us to provide superb quality plants to fine independent garden centers, botanical gardens and museums, and all enthusiastic gardeners. Peace Tree Farm is a Certified Organic greenhouse company located in the countryside of Bucks County, Pennsylvania. Peace Tree Farm encompases an acre of greenhouses on a historic 25-acre farm. It was named 'Peace Tree Farm' inspired by the Native American word "tohickon", which means "peace tree". We have specialized in propagating and growing unique, unusual, and collectible plants for discerning customers since 1983!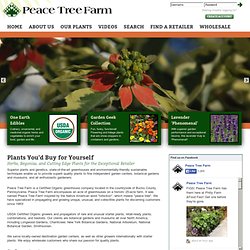 Plant and Variety Database
Read through our comprehensive plant and variety guides to learn more about your favorite plants. Find out what plants are suitable in your area, for your sized garden and what can coexist alongside your current plants. Browse our guides on bee and butterfly friendly plants, what plants are suitable for your USDA Hardiness zone, and which plants will do well in your soil, sunlight and pH conditions.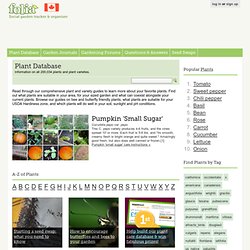 San Francisco Seed Library is now ready for you to borrow and donate seeds. Public Library in Potrero Hill (second floor) and Hayes Valley Farm. The seed Library is a project of TransitionSF to help create a more resilient San Francisco. We would like to research and harvest seeds that do well in our micro climates.
SFSeedLibrary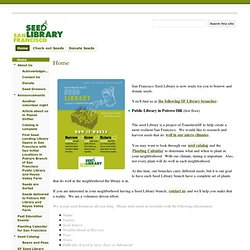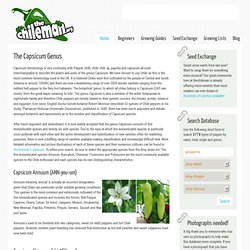 capsicum genus annuum chinense baccatum frutescens pubescens plus wild capsicum species
Capsicum terminology is very confusing with Pepper, chilli, chile, chili, aji, paprika and capsicum all used interchangeably to describe the plants and pods of the genus Capsicum. We have chosen to use 'chile' as this is the most common terminology used in the UK. It is believed Chiles were first cultivated by the people of Central and South America in around 7000BC and there are now a bewildering range of over 3000 known varieties ranging from the mildest bell pepper to the fiery hot habanero.
Chile Facts
Thomas Etty Esq. - Heritage Vegetable & Flower Seeds
veg_seed_timeline.pdf (application/pdf Object)
Kava May Help Prevent Lung Cancer in Smokers Say University Researchers Preliminary study in mice suggests possible lung cancer preventative effect of South Pacific herb. Read more here. American Botanical Council Publishes 100th Issue of HerbalGram This publication milestone coincides with ABC's 25th anniversary. Read more here.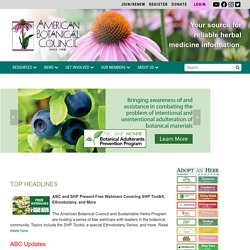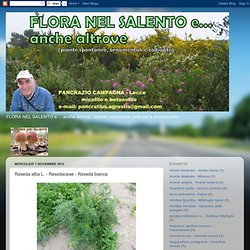 Reseda alba L. - Resedaceae - Reseda bianca
Pianta erbacea biennale o perenne alta 20 - 80 cm. Il fusto è eretto e ramoso. Le foglie sono pennate, picciolate e profondamente frastagliate divise in 3-7 segmenti oblunghi, ondulati e irsuti sul margine. Infiorescenza a racemo lineare allungato; petali bianchi (3-6 mm) divisi all'apice in tre lacinie lineari. I frutti sono sono delle capsule contenenti numerosi piccoli semi neri.
Home Page
Herbs - Wholesale Suppliers and Exporters of Herbs from India
Below are the first 10 and last 10 pages of uncorrected machine-read text (when available) of this chapter, followed by the top 30 algorithmically extracted key phrases from the chapter as a whole.Intended to provide our own search engines and external engines with highly rich, chapter-representative searchable text on the opening pages of each chapter. Because it is UNCORRECTED material, please consider the following text as a useful but insufficient proxy for the authoritative book pages. Do not use for reproduction, copying, pasting, or reading; exclusively for search engines.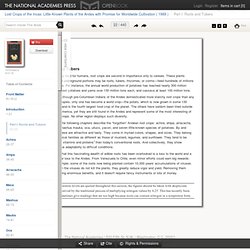 Lost Crops of the Incas: Little-Known Plants of the Andes with Promise for Worldwide Cultivation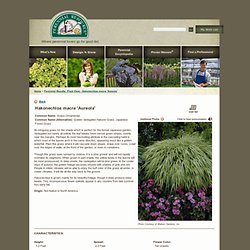 An intriguing grass for the shade which is perfect for the formal Japanese garden. Variegated but nearly all yellow, the leaf blades have narrow green stripes, mostly near the margins. Perhaps its most fascinating attribute is the cascading habit in which most of the leaves arch in the same direction, appearing much like a golden waterfall. Plant this grass where it will cascade down slopes, drape over rocks, crawl over the edges of walls, at the front of the garden, or even in containers. Though this grass does spread by stolons, it is a slow grower and will not rapidly overtake its neighbors. When grown in part shade, the yellow tones in the leaves will be most pronounced.
Perennial Results: Plant View - Hakonechloa macra 'Aureola'
Native Plants of the Carolinas & Georgia
Welcome to NameThatPlant.net! A clearinghouse of information about native and naturalized plants of the Carolinas and Georgia. Here you can see pictures of plants in different seasons of the year, hear their Latin names pronounced, learn their natural habitats, discover interesting places to visit, and look up botanical terms. The ReadMeFirst page is a good place to start. Then use the search tool to query by common or scientific name, by plant description, by family, or even by site.
Yes, Schisandra is a berry, but don't think of it as another superfruit like goji or acai. Think strange, exotic, and only used for medicine. The berry of Schisandra chinensis owes its name Wu Wei Zi (five flavored berry) to the fact that it is sweet, sour, salty, bitter and pungent. Nobody eats this stuff with yogurt. Rather, Schisandra berry is made into various medicinal preparations for longevity and overall vitality. The first time I ever experienced Schisandra, I was in northeast China with some people involved in the medicinal plant trade.
Schisandra: Ultimate Superberry | Medicine Hunter
Plant Information
Tatiana's TOMATObase - Heritage Tomatoes - Tatiana's TOMATOBase
Wild Plants of Malta - Main Page (by Stephen Mifsud)
Vegetation of the Maltese Islands by Edwin Lanfranco Introduction Due to the position of the Maltese Islands in the centre of the Mediterranean Sea the Maltese flora has affinities with the floras of all the regions of the Mediterranean and thus one finds species with eastern, western and North African affinities. As is to be expected the Maltese flora is most similar to that of Sicily, especially to that of the Hyblean Region (South-Eastern Sicily), to which the Maltese Islands were intermittently attached until about 12,000 years ago. The Maltese vascular flora comprises about 1100 species of which some 800 are presumably indigenous, the rest being naturalised aliens.
PROTA
THE POISON GARDEN website
...because every garden is a poison garden. The purpose of THE POISON GARDEN website is to provide insights, many of them amusing, into the human race's long relationship with substances which have the potential to cause harm. Since the beginning of June 2011, I've been writing a blog about poisonous plants, especially current news stories when a plant is involved.
Herbs - Wholesale Suppliers and Exporters of Herbs from India
Plant Hardiness Zone Map
USDA Plant Hardiness Zone Map The 2012 USDA Plant Hardiness Zone Map is the standard by which gardeners and growers can determine which plants are most likely to thrive at a location. The map is based on the average annual minimum winter temperature, divided into 10-degree F zones. For the first time, the map is available as an interactive GIS-based map, for which a broadband Internet connection is recommended, and as static images for those with slower Internet access.
The International Plant Names Index - home page
Herbs, Medicinal Plants, Finding and using wild herbs
Invasive Species: Information, Images, Videos, Distribution Maps
Tropical Plant Database
Plant Nutrient Deficiency Database (NutDef) | Plant Information Databases | Environmental Horticulture Department | College of Agricultural and Life Sciences | UF/IFAS
Dynamic Accummulator Weeds
unnamed pearl
Species Fungorum Home Page
the fungal website
UW Herbarium at the Burke - Burke Museum
Herbs To Herbs
Rainy Side Gardeners - Pacific Northwest Gardening - Rainyside.com
plant lust - seriously simple search for plants
Plant Catalog
All About Russian and Siberian Kale - napus kale
Chinese Medicinal Herb Farm - Home
Slugs and Salal - Gardening Pacific Northwest
Perennial Resource
Untitled Document
hort.net
Crops of Honorable Mention
eFloras.org Home
Herbs In Alphabetical Order
Lady Bird Johnson Wildflower Center - The University of Texas at Austin
Plants « Edible Plant Project
Plant Information Online
OnlinePlantGuide.com > Plant Information and Pictures
Herbal Information, Gardening and Hydroponic Supplies