Rune Soup Blog
An Expert's Guide To Spiritual Trespassing. Chaos magic gets fingered for a lot of crimes; superficiality, attention deficit disorder, handsomeness… But the biggest accusation is probably Grand Theft Mystico.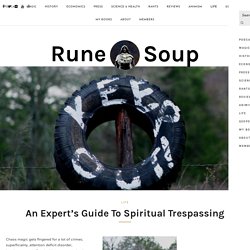 As I have mentioned elsewhere, I think this is a bit unfair because it relies on a "few bad apples" analysis. In a post-digital world we are all spiritual trespassers to some extent. It was only a couple of generations ago that merely opening a magical book and accidentally reading some of it was believed to run the risk of unleashing demons. 10 Prosperity Magic Resources For Sorcerers and Possibly Method Actors. There are two reasons why I shouldn't be wearing sunglasses as I walk into the restaurant.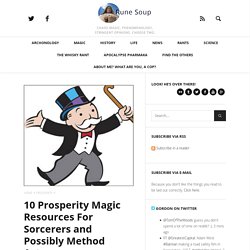 The first is that it is raining and the second is that I can't see all that far without wearing my prescription glasses which will make it difficult to spot my potential business partner. But I am wearing sunglasses because I have been pulling a suitcase over cobbled streets in the rain (damned cobbled Europe!) Which tends to make my face all shiny and I'm also a little self conscious because the new haircut has started out very badly. (Who tries out a drastic new hair style mere hours before a presentation at one of the world's leading media companies??) The waiter takes me to the table. 8 Happiness Hacks To Get You Through January. Smile...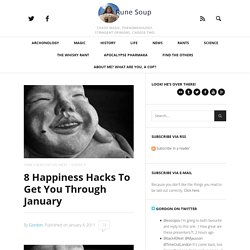 Now hold it... Hold it. Good.The new year is exciting, it really is. The new year is exciting, it really is. 5 Steps To A Good Monthly Forecast. July, huh?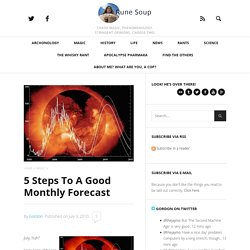 Holy crap. Who let that happen so fast? No matter, I've quite enjoyed these last three month beginnings because I have been experimenting with a little forecasting. The idea came to me because my previous employer was obsessed with forecasting and reforecasting. There was the annual forecast, the quarterly forecast, the annual reforecast revised quarterly, the quarterly forecast revised monthly. 3 Steps To Success Using Magic and Elephants. Sometimes, we are our own worst enemy.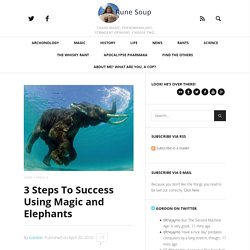 This thought occurs to me now having read some of the comments from my previous post on money magic. You ever felt magically "blocked"? Shoaling: Making Sigil Magic More Awesome Since 2010. Shoaling.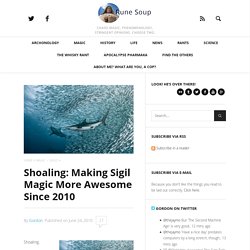 Think of it like birds flocking but with a few key differences. Firstly, the aerodynamic (in this case hydrodynamic) advantages aren't as great. That's because fish 'shoal' when they aren't heading somewhere, and 'school' when they are. How To Enchant By A Thousand Paper Cuts. Check out Kekremsi on Flickr for more brilliant origami It looks like a few of my sigils may be coming down off the mirror soon as the -possibly semi self-inflicted- star storm abates and gives me my first clear view of what this new adventure could look like.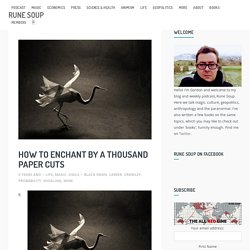 What. 5 Shoaling Examples To Improve Your Magical Results. If I had a resurrection ship I would park it at home and shoot myself at the end of every workday.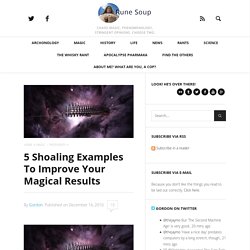 Adama (senior) says a number of times during Battlestar Galactica "sometimes you gotta roll the hard six." Most of the time, however, you don't. 10 Things You Can Do This Weekend To Make Your Life Better. Remember that story about how Crowley took Rose into the King's Chamber of the Great Pyramid and impressed her by conjuring up all those spirit lights.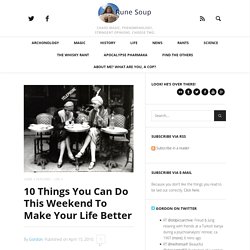 And then how he asked (paraphrasing) "Yeah, but what's the point of it?" There is a personal lesson in this and it is one that took me years to learn. Not that this is unusual for me, of course. With all the blog talk (and a bit of misunderstanding) around core magical practices recently, I have settled on my own (current) personal view about this:
---