Art Websites
Black Book. MutualArt.com - The Web's Largest Art Information Service. Artfacts.Net - the international gallery guide for modern, contemporary and emerging art. TV art tv. Sprüth Magers Gallery at Art Cologne 2014 In this video we meet with Monika Sprüth of Sprüth Magers Gallery (Berlin and London), who shows us what the gallery presents at its booth at Art Cologne 2014.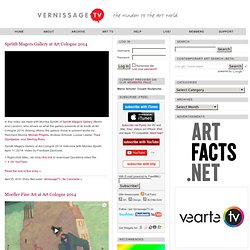 Among others, the gallery chose to present works by Reinhard Mucha, Michail Pirgelis, Andeas Schulze, Louise Lawler, Thea Djordjadze, and Sterling Ruby. Sprüth Magers Gallery at Art Cologne 2014. Interview with Monika Sprüth, April 11, 2014. Wave avenue - linking the smart, playful, creative, kind & curious. Art in the Twenty-First Century, Season 6 (2012) "Art in the Twenty-First Century" Season Six includes 13 profiles of artists from five continents gathered into four, one-hour thematic episodes: Change, Balance, History and Boundaries.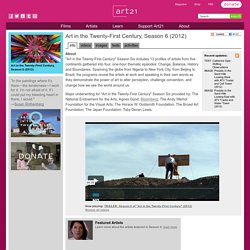 Spanning the globe from Nigeria to New York City, from Beijing to Brazil, the programs reveal the artists at work and speaking in their own words as they demonstrate the power of art to alter perception, challenge convention, and change how we see the world around us. Major underwriting for "Art in the Twenty-First Century" Season Six provided by: The National Endowment for the Arts; Agnes Gund; Bloomberg; The Andy Warhol Foundation for the Visual Arts; The Horace W.
Home. Arts Online: Top Arts and Literary Websites from Around the World, a Comprehensive List. Art Monthly : Home : The UK's leading contemporary art magazine. List of art magazines. The ArtReview Power 100. A Singular Creation Art Community • Tutorial: Painting Realistic Eyes. La Commune de Paris, 1871. Juxtapoz Magazine. Fine Art - Art Prints - Fine Art Prints - Greeting Cards - Posters - Originals - Buy Art Online - Sell Art Online. Art Practical. Artreview.com. Art Renewal Center® IL NUDO NELL'ARTE. Welcome to the Book Arts Web. Documentation en art contemporain, édition de dossiers d'artistes » Documents D'Artistes Bretagne. Art in the Twenty-First Century, Season 6 (2012) Art21. Artforum.com / home. Art-Spire, Source d'inspiration artistique / EMPTY KINGDOM You are Here, We are Everywhere | A Home For Media Artists. Info: what's on in Europe. Art prices, art appraisal - Search free. The Art Newspaper - Home. E-flux. ArtsJournal: Daily Arts News. New Artella Land.
Www.artque.com | ::::::ARTQUE::::EL PRIMER BUSCADOR DE ARTE DE LA WEB:::::: Portail artistique français | L'annuaire artistique gratuit. Artist Organized Art. Thursday, February 27th, 2014 Pat Badani at CAA In Conversation with Media-N.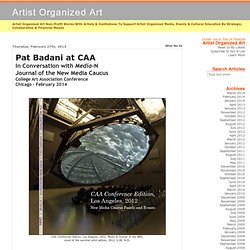 Art in America. Modern Painters Magazine. Kunst und Design auf artnet – Die Welt der Kunst online. Artinfo | The Premier Global Online Destination for Art and Culture. Art Knowledge News | Keeping You in Touch with the World of Art... The First Art Newspaper on the Net. The head of a statue depicting Cleopatra (69bc- 30bc), the last active pharaoh of Ancient Egypt, is displayed as part of the exhibition entitled "the myth of Cleopatra" on April 9, 2014 at the Pinacotheque in Paris.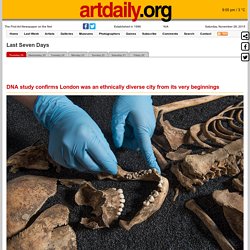 AFP PHOTO / ERIC FEFERBERG. By: Marc Restelini PARIS.- An outsize historical character, Cleopatra is without a doubt one of the most famed historical personalities in History's pantheon, alongside Caesar, Charlemagne, Napoleon or De Gaulle. Mark Harden's Artchive: "Artchive" Fine Art, Decorative Art, and Design - The Art World Online: artnet. Updated daily with arts reviews. Art Ruby.
---