Art Websites
Black Book
West Coast non-profit LAND (Los Angeles Nomadic Division) is activating the Interstate 10 with art spread across the country as part of the incredible Manifest Destiny Billboard Project. From California to Florida, the project brings ten contemporary artists together, creating 100 art-infused billboards along the highway. The project, which began last October, will evolve in chapters as it develops along the I-10, thematically linked together by referencing the concept of the territorial expansion of Manifest Destiny.... More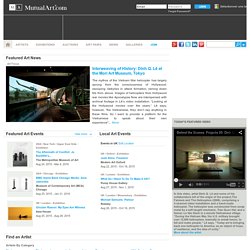 MutualArt.com - The Web's Largest Art Information Service.
Artfacts.Net - the international gallery guide for modern, contemporary and emerging art
Ai Weiwei: Evidence / Retrospective at Martin-Gropius-Bau, Berlin Ai Weiwei (born 1957) is an artist, architect and politician. With the solo show Ai Weiwei: Evidence, the Martin-Gropius-Bau in Berlin has prepared one of the biggest exhibitions of Ai Weiwei to date. In 18 rooms and in the spectacular Court (Lichthof) the retrospective features works and installations that were either designed specifically for the building or have not yet been shown in Germany. This video takes you on a walk through the exhibition.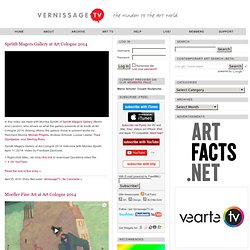 TV art tv
ZINE'S MATE at SINGAPORE ART BOOK FAIR 2013 ZINE'S MATEは2013年11月27日〜12月1日まで、シンガポール、Gillman Barracks内The U Factoryで開催中の「SINGAPORE ART BOOK FAIR 2013」に出展しています。 日本のアーティストブック・ZINEを中心に約70タイトルのプレゼンテーション、及びTHE TOKYO ART BOOK FAIR 2 ... Read More THE TOKYO ART BOOK FAIR 2013フェアリポート
ZINE'S MATE
wave avenue - linking the smart, playful, creative, kind & curious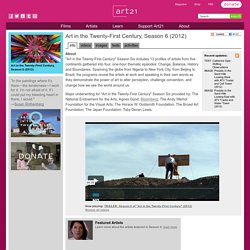 "Art in the Twenty-First Century" Season Six includes 13 profiles of artists from five continents gathered into four, one-hour thematic episodes: Change, Balance, History and Boundaries. Spanning the globe from Nigeria to New York City, from Beijing to Brazil, the programs reveal the artists at work and speaking in their own words as they demonstrate the power of art to alter perception, challenge convention, and change how we see the world around us. Major underwriting for "Art in the Twenty-First Century" Season Six provided by: The National Endowment for the Arts; Agnes Gund; Bloomberg; The Andy Warhol Foundation for the Visual Arts; The Horace W.
Art in the Twenty-First Century, Season 6 (2012) | Art21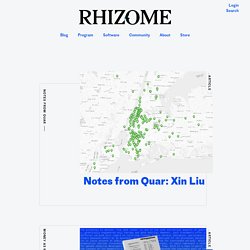 Home
Ben Aqua, NEVER LOG OFF, 2013 (Limited edition t-shirt designed for #FEELINGS)We are no longer mostly dealing with information that is transmitted form a source to a receiver, but increasingly also with informational dynamics—that is with the relation between noise and signal, including fluctuations and microvariations, entropic emergences and negentropic emergences, positive feedback and chaotic processes. If there is an informational quality to contemporary culture, then it might be not so much because we exchange more information than before, or even because we buy, sell or copy informational commodities, but because cultural processes are taking on the attributes of information—they are increasingly grasped and conceived in terms of their informational dynamics.- Tiziana Terranova, Network Culture: Politics for the Information Age
Arts Online: Top Arts and Literary Websites from Around the World, a Comprehensive List
Art Monthly : Home : The UK's leading contemporary art magazine
List of art magazines
The ArtReview Power 100
A Singular Creation Art Community • Tutorial: Painting Realistic Eyes
La Commune de Paris, 1871
Juxtapoz Magazine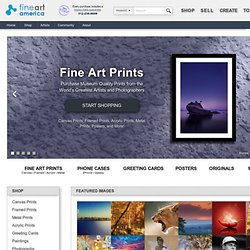 Fine Art - Art Prints - Fine Art Prints - Greeting Cards - Posters - Originals - Buy Art Online - Sell Art Online
Sell on Facebook With a few simple clicks, you can add a full-featured FAA shopping cart directly to your personal page and/or fan page. Your Facebook friends and fans can then browse through your entire portfolio without ever leaving Facebook! Create Your Own Product Catalog Have you ever been at an art fair and wished that you could hand an ordering catalog to a prospective buyer?
Art Practical
Décod'Art, magazine en ligne pour expliquer l'art.
artreview.com
Deadine Exended to January 31st for the 2013/2014 International ARC Salon This will be our 10th annual competition in which some of the best contemporary realist artists in the world compete for recognition, cash prizes, and a chance to have their work seen by some of the more than 5,000,000 annual visitors to the ARC website. The yearly ARC Salon is reported on widely by the press and 7 major publications have agreed to write feature articles in upcoming issues.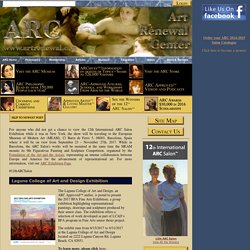 Art Renewal Center®
IL NUDO NELL'ARTE
Welcome to the Book Arts Web
L'avant-garde est-elle (toujours) bretonne ?Exposition du 10 janvier au 21 février 2014, Atelier d'Estienne Ponts-Scorff. Vernissage le vendredi 10 janvier à 18h30 Avec Virginie Barré, Jocelyn Cottencin, Antoine Dorotte, Laurent Duthion, Julie C. Fortier, Benoît-Marie Moriceau, Samir Mougas, Bruno Peinado, Loïc Raguénnes. Cette exposition prend comme point de départ l'exposition "L'avant-garde est-elle bretonne?"
Documentation en art contemporain, édition de dossiers d'artistes » Documents D'Artistes Bretagne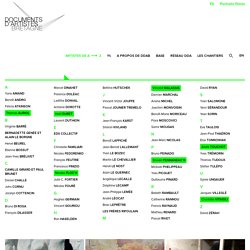 Art in the Twenty-First Century, Season 6 (2012) | Art21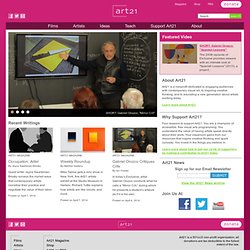 Art21 Magazine By Jayna Swartzman-Brosky Guest writer Jayna Swartzman-Brosky surveys the myriad ways that contemporary artists monetize their practice and negotiate the value of their labor. Posted on April 7, 2014
Art21
artforum.com / home
Art-Spire, Source d'inspiration artistique /
EMPTY KINGDOM You are Here, We are Everywhere | A Home For Media Artists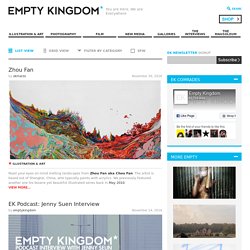 Stéphane Coutelle by okmarzo April 7, 2014 Stéphane Coutelle is a French photographer who has just released his latest series entitled 'Insomnies'. The intimate photos portray the beginnings of an untold story of women's wanderings.
Info: what's on in Europe
394,658 artists- 3,240,014 art prices - 279,663 signatures - 1,904,997 photos of artwork. FindArtInfo.com contains price information on all kinds of fine art, oil paintings, etchings, engravings, watercolors, drawings, sculptures and much more ranging from Old Masters to Contemporary Art. Advanced search
Art prices, art appraisal - Search free
The Art Newspaper - Home
e-flux
ArtsJournal: Daily Arts News
New Artella Land
www.artque.com | ::::::ARTQUE::::EL PRIMER BUSCADOR DE ARTE DE LA WEB::::::
Portail artistique français | L'annuaire artistique gratuit
Artist Organized Art
Art in America
Modern Painters Magazine
Kunst und Design auf artnet – Die Welt der Kunst online
Artinfo | The Premier Global Online Destination for Art and Culture
Art Knowledge News | Keeping You in Touch with the World of Art...
The First Art Newspaper on the Net
Mark Harden's Artchive: "Artchive"
Fine Art, Decorative Art, and Design - The Art World Online: artnet
Updated daily with arts reviews
Art Ruby