Art Websites
Black Book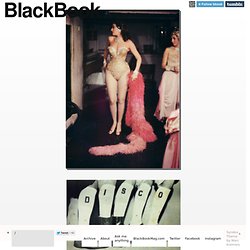 The streets were frigid and dark, but a line of people stood in anticipation outside of Bowery Ballroom on a cold night in November just before Thanksgiving. As the doors began to open, I ran across the street to the nearest bar with Paul Wolinski of 65daysofstatic, just before it was his turn to step onstage. Although I'd been hearing about Wolinski and the other members of 65 (Rob Jones, Joe Shrewsbury, and Simon Wright) for years now from our dear mutual friend and their frequent collaborator Caspar Newbolt, as we slipped into a sparse bar for a drink, it was the first time Wolinski and I had the chance to meet. He and the band were jet-lagged, exhausted, and weary-eyed as the night marked one of the final stops on their US tour, after playing six weeks of shows overseas—but when they took the stage, all evidence of that faded away and the room was immediately electric.
MutualArt.com - The Web's Largest Art Information Service.
Artfacts.Net - the international gallery guide for modern, contemporary and emerging art
Piotr Uklanski: ESL at Bass Museum of Art, Miami Beach Polish artist Piotr Uklański's solo exhibition at the Bass Museum of Art in Miami Beach provides the visitors with an overview of the artist's work that ranges from painting to sculpture and film. The show is titled "ESL", the abbreviation for English as Second Language. In this video, we attend the Art Basel reception of the exhibition on December 5, 2013. The exhibition runs until March 16, 2014.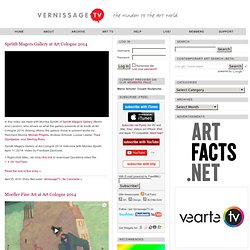 TV art tv
ZINE'S MATE
wave avenue - linking the smart, playful, creative, kind & curious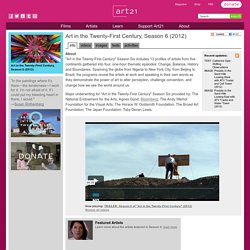 "Art in the Twenty-First Century" Season Six includes 13 profiles of artists from five continents gathered into four, one-hour thematic episodes: Change, Balance, History and Boundaries. Spanning the globe from Nigeria to New York City, from Beijing to Brazil, the programs reveal the artists at work and speaking in their own words as they demonstrate the power of art to alter perception, challenge convention, and change how we see the world around us. Major underwriting for "Art in the Twenty-First Century" Season Six provided by: The National Endowment for the Arts; Agnes Gund; Bloomberg; The Andy Warhol Foundation for the Visual Arts; The Horace W.
Art in the Twenty-First Century, Season 6 (2012) | Art21
Home
Arts Online: Top Arts and Literary Websites from Around the World, a Comprehensive List
Art Monthly : Home : The UK's leading contemporary art magazine
List of art magazines
The ArtReview Power 100
A Singular Creation Art Community • Tutorial: Painting Realistic Eyes
La Commune de Paris, 1871
Juxtapoz Magazine
Fine Art - Art Prints - Fine Art Prints - Greeting Cards - Posters - Originals - Buy Art Online - Sell Art Online
California voters weighed in on eleven ballot measures , resulting in increased funding for education, the preservation of political donations by labor unions, the retention of the death penalty, an adjustment to the state's three-strikes law, and a rebuffing of mandatory labeling of genetically modified foods.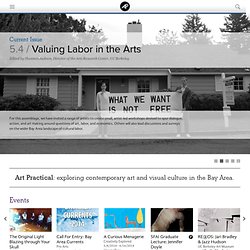 Art Practical
Décod'Art, magazine en ligne pour expliquer l'art.
artreview.com
Art Renewal Center®
IL NUDO NELL'ARTE
Welcome to the Book Arts Web
Documentation en art contemporain, édition de dossiers d'artistes » Documents D'Artistes Bretagne
Art in the Twenty-First Century, Season 6 (2012) | Art21
Art21
artforum.com / home
Art-Spire, Source d'inspiration artistique /
EMPTY KINGDOM You are Here, We are Everywhere | A Home For Media Artists
Info: what's on in Europe
Art prices, art appraisal - Search free
The Art Newspaper - Home
e-flux
ArtsJournal: Daily Arts News
New Artella Land
www.artque.com | ::::::ARTQUE::::EL PRIMER BUSCADOR DE ARTE DE LA WEB::::::
Portail artistique français | L'annuaire artistique gratuit
Artist Organized Art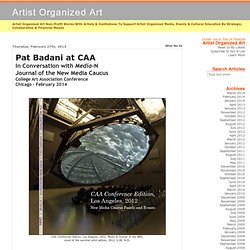 Tuesday, April 30th, 2013 ARTLANTIC 2013 Three New Commissioned Artists ATLANTIC CITY ARTLANTIC 2013 plan for new installations on 1700 Pacific Ave. between Dr.
Art in America
Modern Painters Magazine
Kunst und Design auf artnet – Die Welt der Kunst online
Artinfo | The Premier Global Online Destination for Art and Culture
Art Knowledge News | Keeping You in Touch with the World of Art...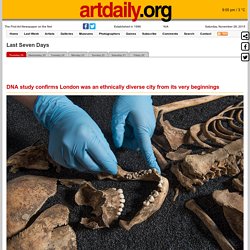 A woman looks at Auguste Rodin's "Femme Accroupie" at a Sotheby's exhibition.
The First Art Newspaper on the Net
Mark Harden's Artchive: "Artchive"
Fine Art, Decorative Art, and Design - The Art World Online: artnet
Updated daily with arts reviews
Art Ruby