Recipies
How to make a foil packet: 1. Lay a large sheet of heavy-duty foil or a double layer of regular foil on a flat surface. (Use nonstick foil where noted.) 2. Put the ingredients in the center of the foil.
50 Things to Grill in Foil : Recipes and Cooking : Food Network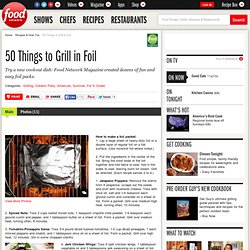 Chocolate Sheet Cake with Peanut Butter Frosting Recipe
Chocolate Sheet Cake with Peanut Butter Frosting I started making this Chocolate Sheet Cake recipe when I was in high school. It always came in handy when I needed a dessert to take to school sports banquets or when my friends were coming over. It has been one of my "go to" cakes for years.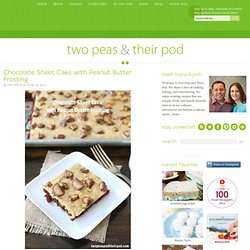 Chocolate Recipes: Chocolate Cake, Cupcake, and Cheesecake Recipes - Martha Stewart
I've tried lots of brownie recipes: Boxes, scratch, frosted, plain, nuts, chips, fudge … Each of them has something to like, but depending on my mood I might want a change of pace. Not any more. My wife found this recipe, and it's perfect.
How To Make Perfect Brownies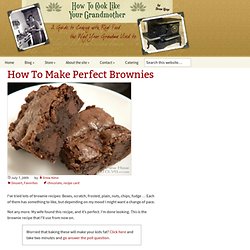 Good Morning Sunshine Bars
Glorious Treats
most gawked all-time
Maaltijdsoep in de wok - Recept | zesta.be
"Scalloped" is an attractive word, isn't it?
Scalloped Hasselback Potatoes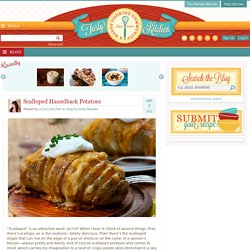 Punchfork — The best new recipes from top food sites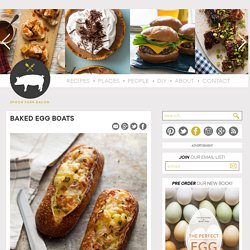 Baked Egg Boat recipe
Breakfast is my favorite meal. I like to drink iced coffee and watch the cream climb its way down the chunky ice cubes in a dazy before the caffeine hits. I like to order bacon with whatever I'm eating. I like eating potatoes with ketchup.
Easy Light Broccoli Cheese Stuffed Chicken Recipe
50 Healthy Recipes to Kick Off 2012
Happy New Year!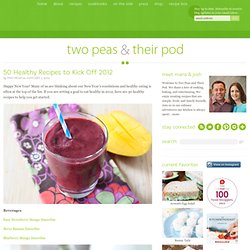 Tartiflette
Laat een klontje boter smelten in een braadpan (liefst met anti-baklaag) en fruit de fijngesnipperde ajuin ongeveer 5 min. Schil de aardappelen en snij ze in fijne schijfjes. Kook de aardappelen net niet gaar.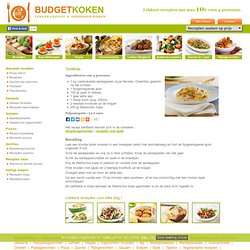 Kook de aardappels in de schil net niet gaar.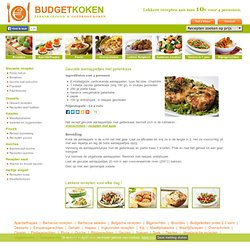 Gevulde aardappeltjes met geitenkaas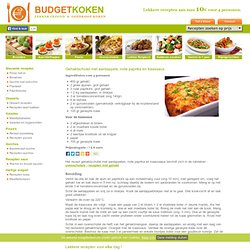 Verhit de olie en bak de ajuin en paprika's op een middelmatig vuur (ong 10 min), roer geregeld om, voeg het gehakt toe en bak deze in 5 min rul, schraap daarbij de bodem om aanbranden te voorkomen. Meng er op het einde 3 el tomatenconcentraat en de gyroskruiden bij.
Gehaktschotel met aardappels, rode paprika en kaassaus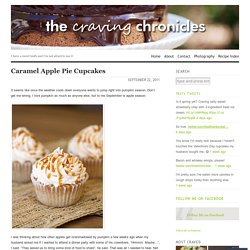 It seems like once the weather cools down everyone wants to jump right into pumpkin season.
Caramel Apple Pie Cupcakes « The Craving Chronicles
Kook de geschilde aardappelen gaar. giet ze af en stamp ze fijn, meng ze met de olijfolie, het zout en de peper tot een gladde puree. Verwarm de oven voor op 190°C.Snijd de wortelen grof, de paprika in reepjes en snipper de ui.Fruit de ui, de paprika en de wortels in de zonnebloemolie. Voeg hier de champignons en de bonen bij en laat alles nog 2 minuten stoven.Voeg er nu de bouillon, de seitanblokjes, de laurier en het zout en de peper aan toe.
Recept :: Ovenschotel met seitan • EVA, verleidelijk vegetarisch
Nutella Mug Cake
I have been experimenting with different mug cakes every since I heard about them about a year ago.
Bacon Wrapped Eggs
Diet Plans - Healthy Recipes - Haircut Pictures - Cleaning Tips
Quiche met paprika en kruidenkaas
Voor de bereiding van het kruimeldeeg en het blindbakken : basisrecept quiches.
BBC Good Food | Recipes | Flourless chocolate & pear cake
BBC Good Food | Recipes | Breakfast smoothie
BBC Good Food | Recipes | Tomato baked eggs