Maps and Statistics
Welcome to ETC's collection of historic maps. Here you will find over 5,000 maps representing many different time periods. A friendly license allows teachers and students to use up to 25 maps in non-commercial school projects without further permission. All maps are available as GIF or JPEG files for screen display as well as in PDF for printing. Use the GIF or JPEG maps for classroom presentations and student websites.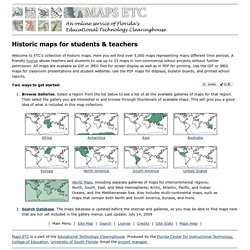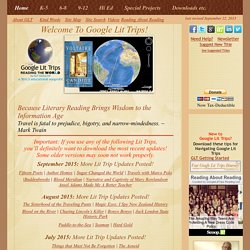 Because Literary Reading Brings Wisdom to the Information AgeTravel is fatal to prejudice, bigotry, and narrow-mindedness. ~ Mark Twain What's New in Google Lit Trips... HUGE NEWS for Google Lit Trips! We are now encouraging educators and students to explore Tour Builder, Google's new mapping tool specifically designed for place-based storytelling. It's still in BETA.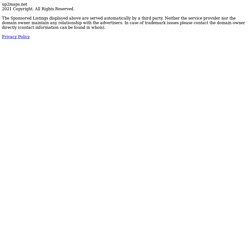 Create customized . Locate & See your Excel data on . Share & Enrich your knowledge. Just and a way to by , values or by uploading your files (you can even use your column to get the best and most !) But, the best is yet to come : , boosting everyone's knowledge! And that's not all .
Create & share thematic data maps on GoogleMaps
Worldmapper is a collection of world maps, where territories are re-sized on each map according to the subject of interest. There are now nearly 700 maps. Maps 1-366 are also available as PDF posters. Use the menu above to find a map of interest.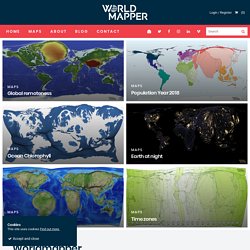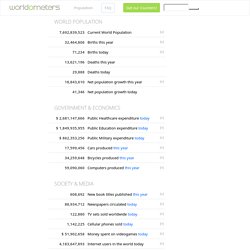 World Population: has reached 7 billion on October 31, 2011 is projected to reach 8 billion by 2024 has doubled in 40 years from 1959 (3 billion) to 1999 (6 billion) is currently growing at a rate of around 1.14 % per year growth rate reached its peak in the late 1960s, when it was at 2% growth rate is currently declining and is projected to continue to decline in the coming years average annual population change is currently estimated at over 80 million world population will nearly stabilize at just above 10 billion persons after 2062 a tremendous change occurred with the industrial revolution: whereas it had taken all of human history up to the year 1800 for world population to reach 1 billion, the second billion was achieved in only 130 years (1930), the third billion in less than 30 years (1959), the fourth billion in 15 years (1974), the fifth billion in 13 years (1987), the sixth billion in 12 years (1999) and the seventh billion in 12 years (2011).
Welcome to MapBuzz!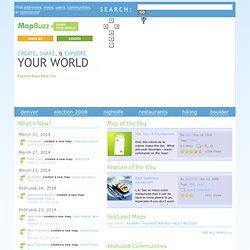 The Pocket Guide attempts to give the latest information on accessing and climbing Colorado's 54 peaks that rise to 14,000 feet or above in a handy, pocket-carrying format. Mountains do not change, but access to them does. The Pocket Guide lists the most popular routes to the Fourteeners and indicates changes in trails that were made in recent years.
Maptrot - Map Your Community
materials, memories and contributions to mysteries have been added by 54,642 users and 1,666 institutions Explore where you live... Go Year of the Bay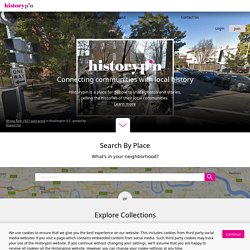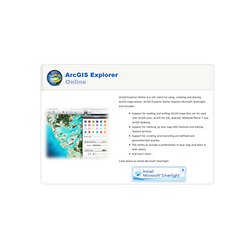 ArcGIS Explorer Online is a rich client for using, creating and sharing ArcGIS maps online. ArcGIS Explorer Online requires Microsoft Silverlight and includes: Support for reading and writing ArcGIS maps that can be used with ArcGIS.com, ArcGIS for iOS, Android, Windows Phone 7 and ArcGIS Desktop.Support for marking up your map with features and editing feature services.Support for creating and executing pre-defined and parameterized queries.The ability to include a presentation in your map and share it with others.And much more... Click below to install Microsoft Silverlight.