Maps and Statistics
Welcome to ETC's collection of historic maps. Here you will find over 5,000 maps representing many different time periods. A friendly license allows teachers and students to use up to 25 maps in non-commercial school projects without further permission. All maps are available as GIF or JPEG files for screen display as well as in PDF for printing. Use the GIF or JPEG maps for classroom presentations and student websites.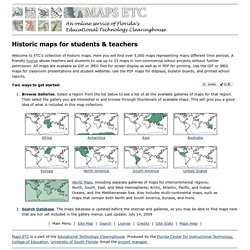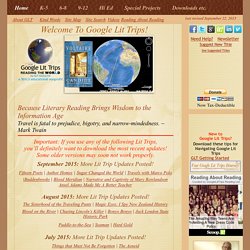 Travel is fatal to prejudice, bigotry, and narrow-mindedness. ~ Mark Twain What's New in Google Lit Trips... Coming Soon... March 26, 27 & 28, 2013 I'll be making a few presentations at the Google Apps for Education Summit in Northbrook, Illinois.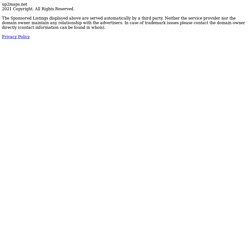 Create customized . Locate & See your Excel data on . Share & Enrich your knowledge. Just and a way to by , values or by uploading your files (you can even use your column to get the best and most !) But, the best is yet to come : , boosting everyone's knowledge! And that's not all .
Create & share thematic data maps on GoogleMaps
Welcome to MapBuzz!
Maptrot - Map Your Community
Send a robot deep into an ancient Egyptian pyramid to find hidden hieroglyphs—and uncover a secret chamber! Play the game » What's buried on the ocean floor? Use a water jet to blast sunken treasure out of hiding!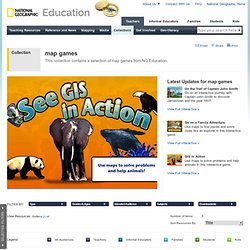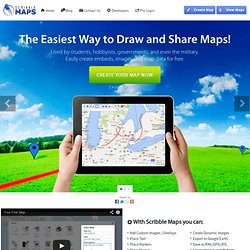 We have focused on making a tool that makes it ultra easy to draw on maps, we have polished the user experience using a large amounts of feedback from our users, and we continue to improve on a regular basis. The effort has paid off with Scribble Maps being used in grade school classrooms all the way up to Government agencies. In addition to being able to draw, with Scribble Maps you can: Add Custom Images / Overlays Place Text Place Markers Create custom widgets Export to Google My Maps. Export to Google Earth.