Series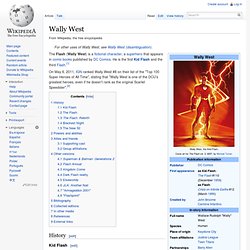 On May 6, 2011, IGN ranked Wally West #8 on their list of the "Top 100 Super Heroes of All Time", stating that "Wally West is one of the DCU's greatest heroes, even if he doesn't rank as the original Scarlet Speedster".[3]
Wally West
Bart Allen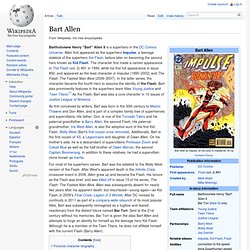 For most of his superhero career, Bart was the sidekick to the Wally West version of the Flash.
Batman has been featured in many ongoing series , limited series and graphic novels published by DC Comics .
List of Batman comics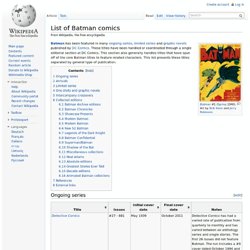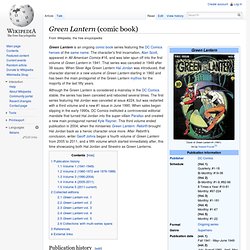 Green Lantern is an ongoing comic book series featuring the DC Comics heroes of the same name.
Green Lantern
Justice League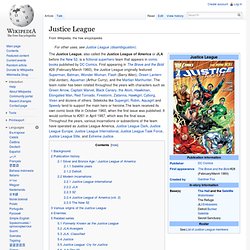 Background[edit] Publication history[edit]
The Justice Society of America, or JSA, is a DC Comics superhero group conceived by editor Sheldon Mayer and writer Gardner Fox.
Justice Society of America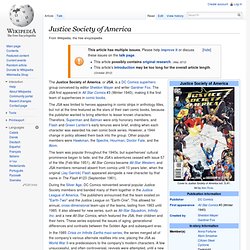 The Supergirl character first appeared in a story published in Action Comics #252 (May 1959) titled "The Supergirl from Krypton." Since the character's comic book debut, Kara Zor-El's Supergirl has been adapted into various media relating to the Superman franchise, including merchandise, television, and feature film.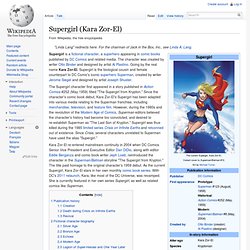 Supergirl (Kara Zor-El)
List of Superman comics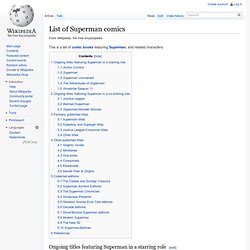 This is a list of comic books featuring Superman, and related characters.
The Teen Titans, also known as the New Teen Titans and Titans, is a fictional superhero team who appear in comic books published by DC Comics, often in an eponymous monthly series.
Teen Titans