Knitting and Crochet
Get flash to fully experience Pearltrees
I think it's lovely to welcome a little one into the world surrounded by thoughtful handmade gifts, and these itty-bitty boots are just the ticket for such a reception. Brimming over with the "awww" factor, everyone who sees the se Felt Baby Shoes wants to pick them up and coo, almost as if they contained a chubby little baby foot already !
You can use a very large knitting needle for bigger loops and you can create different rows with different size stitches. The only stitch that you need to know is single crochet , can you believe it? For this tutorial, I used my favorite crochet thread in size 3 with a size C crochet hook and a size 17 knitting needle. The usual grouping of stitches is 4 to 6.
Designed by Vickie Howell printer-friendly pdf
Sorry I've taken so long to post this very last post of the crochet school series.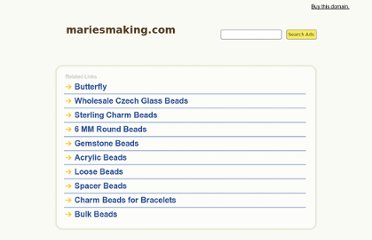 At yesterday's craft morning I taught the butterfly, everyone seemed to really enjoy it and so I thought I would write out a really clear pattern with photos for it, as I didn't manage to find a proper one online. Enjoy :)
May 1st, 2008 Email