Uniqu samples
How Parallel Universes Actually Work, Scientifically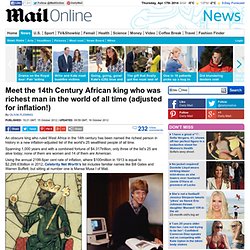 Meet the 14th Century African king who was richest man in the world of all time (adjusted for inflation!)
By Olivia Fleming PUBLISHED: 19:21 GMT, 15 October 2012 | UPDATED: 09:59 GMT, 16 October 2012 An obscure king who ruled West Africa in the 14th century has been named the richest person in history in a new inflation-adjusted list of the world's 25 wealthiest people of all time.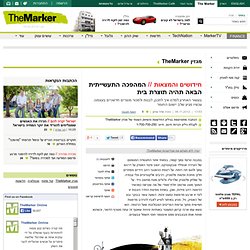 במבנה טרומי נמוך קומה, בפאתי אזור התעשייה המנומנם של העיירה אנפילד שבקונטיקט, יושב פיטר האסיק על דרגש נמוך ולוגם תה רותח. על רצפת ההאנגר רחב הידיים מפוזרים חלקי מתכת ופיסות פלסטיק, רכיבים אלקטרוניים וכלי עבודה. על שולחן פלסטיק שלרגליו גלגלים מונח מחשב נייד.
המהפכה התעשייתית הבאה תהיה תוצרת בית - מגזין TheMarker
Future Society & Enviroment
France 5 Rebrand | Idents on Vimeo
Five Key TED Talks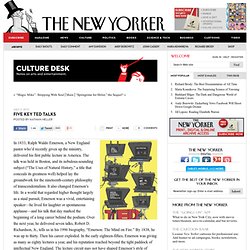 In 1833, Ralph Waldo Emerson, a New England pastor who'd recently given up the ministry, delivered his first public lecture in America.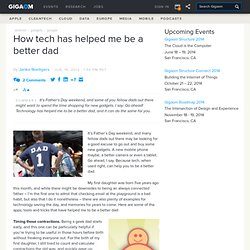 How tech has helped me be a better dad
It's Father's Day weekend, and many fellow dads out there may be looking for a good excuse to go out and buy some new gadgets. A new mobile phone maybe, a better camera or even a tablet. Go ahead, I say.
Adam Westbrook: Want to be a Digital Storyteller? Just do it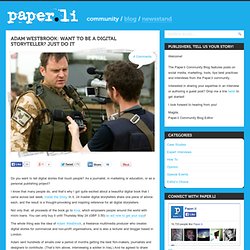 Do you want to tell digital stories that touch people? As a journalist, in marketing or education, or as a personal publishing project? I know that many people do, and that's why I got quite excited about a beautiful digital book that I came across last week, Inside the Story.
The Painting Fool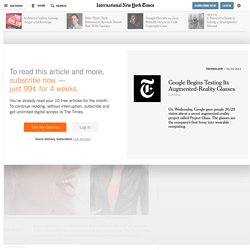 Photos via GoogleGoogle showed off its first venture into wearable computing, called Project Glass.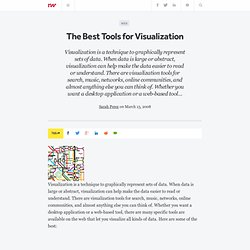 Visualization is a technique to graphically represent sets of data. When data is large or abstract, visualization can help make the data easier to read or understand. There are visualization tools for search, music, networks, online communities, and almost anything else you can think of.
In Pictures: Top 15 augmented reality apps for iPhone and iPad - Slideshow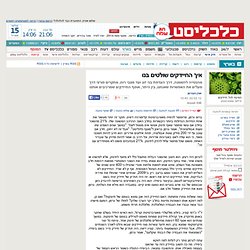 איך החיידקים שולטים בנו
ברוס גרמן, פרופסור לכימיה מאוניברסיטת קליפורניה דיוויס, חוקר זה יותר מעשור את אחת החידות הגדולות ביותר הקשורות בחלב האם: ההרכב המשונה שלו. 21% מהסוכר בחלב אם עשוי מחומר שאף תינוק אנושי אינו מסוגל לעכל.
Adobe Museum of Digital Media
Catharsis