Resume/Job getting stuff
Sample Cover Letters and Job Search Correspondence For the Graduate School of Education Navigate this page: Cover Letter Writing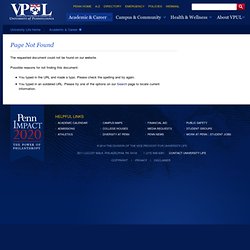 This was one of our most popular blog posts this year, and we think the advice is so good it should be repeated! If you're looking for some awesome cover letter advice on how *NOT* to start your cover letter (and some great examples of how you should be starting it) then read on! On a weekly basis any hiring manager probably receives between 50 and … well, probably hundreds of resumes and cover letters.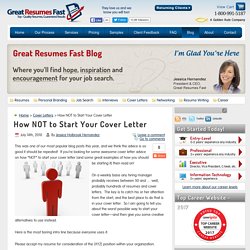 ATLANTA, GA - Okay, get ready to take some notes. Following is one of the best cover letters / emails I have ever received. Check it out and I'll explain why ...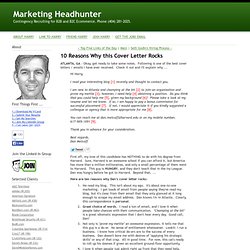 Marketing Headhunter.com: 10 Reasons Why this Cover Letter Rocks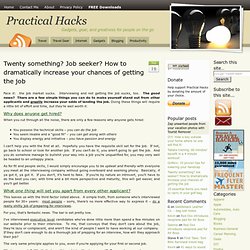 Face it: the job market sucks. Interviewing and not getting the job sucks, too.
Using verbs and adjectives effectively adds impact to your resume. Read this section again carefully just before you actually begin writing. The typical resume merely lists duties and does little else to sell the person. One of the best ways to sell yourself is to describe accomplishments in terms of results. Duties are often covered by "Responsible for …" Results are generally covered by using the verb developed, such as "Developed a secretary's manual which explained hundreds of procedures and significantly reduced clerical errors." This person's duties were typing, filing, and answering phones, so to show that she stood above the rest, she demonstrated results.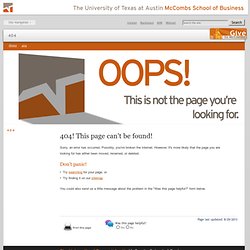 By Maria Hanson, LiveCareer Fashion changes and resume styles change too. If you have solid skills and work experience but your resume isn't getting any bites, you might need a resume makeover. Try out our Resume Builder for help creating a resume that gets results. And check out the "what's in, what's out" info below to help make your resume more cutting edge.
Jobs News - The New Resume Rules: What's In and What's Out