Art & Design & Performance Studies
Maths in Fashion Design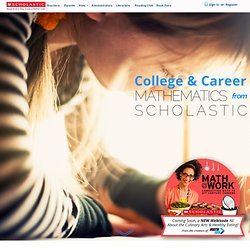 Recent Emmy Award Winner Tim Gunn, is best known for mentoring up-and-coming fashion designers on Project Runway.
NGA Images is a repository of digital images of the collections of the National Gallery of Art. On this website you can search, browse, share, and download images. A standards-based reproduction guide and a help section provide advice for both novices and experts. More than 25,000 open access digital images up to 3000 pixels each are available free of charge for download and use. NGA Images is designed to facilitate learning, enrichment, enjoyment, and exploration.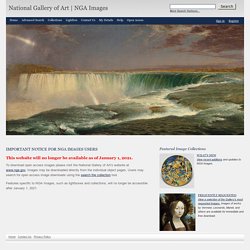 Categories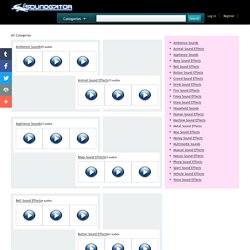 SoundGator free sound effects
To play the game, the Flash 8 plugin has to be installed on your computer.. >> Get the Flash 8 plugin If you are certain you have the Flash 8 plugin installed on your computer, click on the following link to >> Play the game And don't forget to turn on the sound! Pour jouer à ce jeu, il faut que le lecteur Flash 8 soit installé sur ton ordinateur. >> Télécharger le lecteur (Flash Player 8) Si tu es sûr(e) que le lecteur Flash 8 est installé sur ton ordinateur, clique sur le lien suivant pour >> Jouer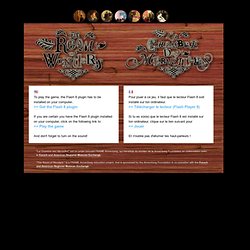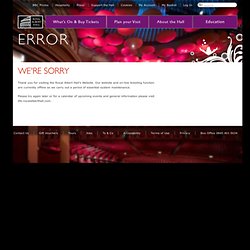 Thank you for visiting the Royal Albert Hall's web site. You are currently in a queue as we are experiencing a high demand for ticket purchases. You are currently NUMBER 121 in the queue. This page will refresh periodically. To keep your place in the queue please remain on this page until redirected to the Royal Albert Hall web site.