Myth
T he Bible tells us that God created Adam and Eve just a few thousand years ago, by some fundamentalist interpretations. Science informs us that this is mere fiction and that man is a few million years old, and that civilization just tens of thousands of years old. Could it be, however, that conventional science is just as mistaken as the Bible stories?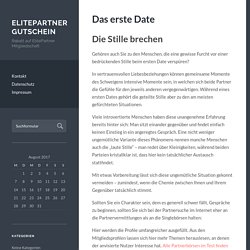 About the Author: Heinz Insu Fenkl is the author of Memories of My Ghost Brother and other works. For more information, please visit his Endicott bio page Copyright © 2003 by Heinz Insu Fenkl. This article first appeared in Realms of Fantasy magazine, 2003 . This material may not be reproduced in any form without the author's express written permission.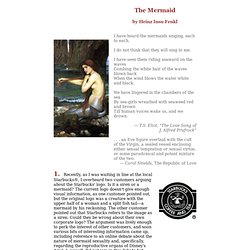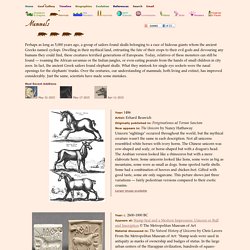 Perhaps as long as 5,000 years ago, a group of sailors found skulls belonging to a race of hideous giants whom the ancient Greeks named cyclops. Dwelling in their mythical land, entrusting the fate of their crops to their evil gods and devouring any humans they could find, these creatures terrified generations of Europeans. Today, relatives of these monsters can still be found — roaming the African savannas or the Indian jungles, or even eating peanuts from the hands of small children in city zoos. In fact, the ancient Greek sailors found elephant skulls. What they mistook for single eye sockets were the nasal openings for the elephants' trunks.
Cerberus
Description According to Horace, Cerberus possessed one hundred heads. Hesiod wrote that he had fifty, while most sources agree to only three.
Irish Playography Irish Writers Online Study Ireland: Poetry - BBC Irish Women Writers - M. Ockerbloom The Irish and Literature Lyra Celtica Ireland Literature Guide 2002 Irish Author Roundtable Poetry Ireland / Éigse Éireann Early Irish Lyric Poetry - Kuno Meyer Sonnets from Ireland - E. Blomquist Colum's Anthology of Irish Verse - Bartleby.com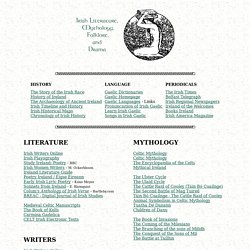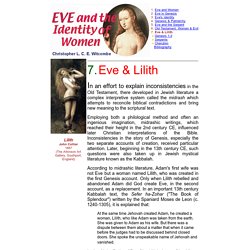 I n an effort to explain inconsistencies in the Old Testament, there developed in Jewish literature a complex interpretive system called the midrash which attempts to reconcile biblical contradictions and bring new meaning to the scriptural text. Employing both a philological method and often an ingenious imagination, midrashic writings, which reached their height in the 2nd century CE, influenced later Christian interpretations of the Bible. Inconsistencies in the story of Genesis, especially the two separate accounts of creation, received particular attention. Later, beginning in the 13th century CE, such questions were also taken up in Jewish mystical literature known as the Kabbalah. According to midrashic literature, Adam's first wife was not Eve but a woman named Lilith, who was created in the first Genesis account. Only when Lilith rebelled and abandoned Adam did God create Eve, in the second account, as a replacement.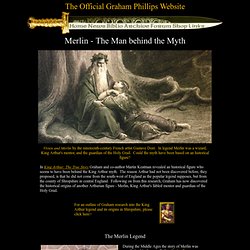 Illustration of Merlin from Tennyson's Idylls of the King, 1898. In legend Merlin was not only depicted as a wizard but also a bard - a poet and writer of songs. In the Dark Ages bards were accredited with the gift of prophecy. The Bodleian Library, Oxford, where The Red Book of Hergest is now preserved.
The Historical Merlin