Food
31 Fun Treats To Make In A Muffin Tin. 34 Insanely Simple Two-Ingredient Recipes. 15 Basic Stir Fry Sauce Recipes. I love a good stir fry and they are a great way to use up odds and ends of meat, vegetable and noodles.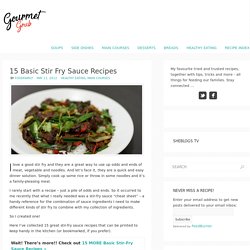 And let's face it, they are a quick and easy dinner solution. Simply cook up some rice or throw in some noodles and it's a family-pleasing meal. Healthy Granola Bar Recipes - How to Make Granola Bars - Recipe. How to To Make Your Food Taste Awesome | Easy Food. What to do with lots of garlic? As many of jfood's favorite posters have recommended, roasted garlic is to die for.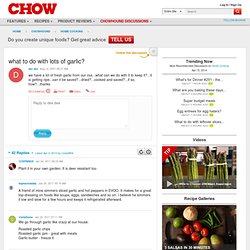 In the winter jfood is always throwing one into the oven when he roasts a chicken. In the fridge they last under a week with all the uses. Healthy. Happy. Life. | Vegan Blog | Vegan Recipes. Punchfork | The best new recipes from top food sites. Taste Buds. Food cravings... HomeEmail The information on this site is for educational purposes only.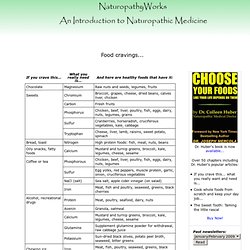 It is not intended to diagnose, treat or cure any diseases or illnesses. The statements on this website have not been evaluated by the Food and Drug Administration. If you have a medical condition, consult your naturopathic physician. Consult your naturopathic physician or other qualified health care professional before making changes in diet or lifestyle. Recipes. Recipe Key - Find Recipes Based on Ingredients in Your Pantry.
Savory. The best new recipes from Smitten Kitchen | punchfork.com. 101 Cookbooks - Healthy Recipe Journal. Most favorited all-time - page 3. Over 100 Quick and Easy Recipes. We Have Preparation and Cooking Times of 30 Minutes or Less The majority of recipes we offer can be both prepared and cooked in 30 minutes or less, from start to finish.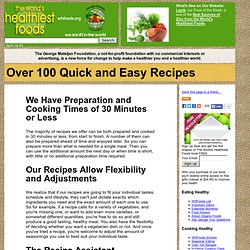 A number of them can also be prepared ahead of time and enjoyed later. So you can prepare more than what is needed for a single meal. Then you can use the additional amount the next day or when time is short, with little or no additional preparation time required. Our Recipes Allow Flexibility and Adjustments.
Drinks
---