Food
Liven up boring oatmeal for a breakfast that provides energy and keeps you full until lunch The Ultimate Power Breakfast (Powerfoods: 8) 1 egg 1 cup 1% milk 3/4 cup oatmeal 1/2 cup mixed berries 1 Tbsp chopped pecans or sliced almonds 1 tsp vanilla whey-protein powder 1 tsp ground flaxseed 1/2 banana, sliced 1 Tbsp plain yogurt In a microwave-safe bowl, mix egg well, then add next six ingredients and nuke for 2 minutes.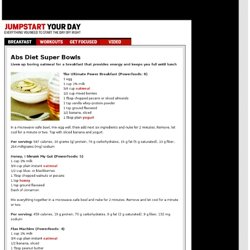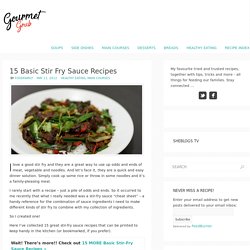 I love a good stir fry and they are a great way to use up odds and ends of meat, vegetable and noodles. And let's face it, they are a quick and easy dinner solution. Simply cook up some rice or throw in some noodles and it's a family-pleasing meal.
Healthy Granola Bar Recipes - How to Make Granola Bars - Recipe
as many of jfood's favorite posters have recommended, roasted garlic is to die for. In the winter jfood is always throwing one into the oven when he roasts a chicken. In the fridge they last under a week with all the uses.
what to do with lots of garlic?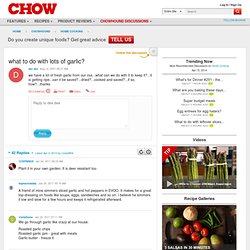 Home Email The information on this site is for educational purposes only. It is not intended to diagnose, treat or cure any diseases or illnesses. The statements on this website have not been evaluated by the Food and Drug Administration. If you have a medical condition, consult your naturopathic physician. Consult your naturopathic physician or other qualified health care professional before making changes in diet or lifestyle.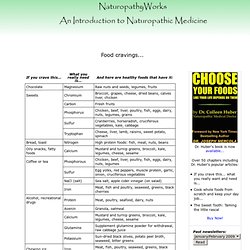 Recipe Key - Find Recipes Based on Ingredients in Your Pantry