Sound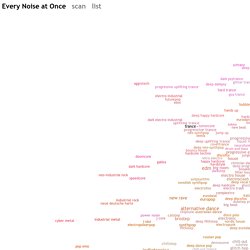 australian alternative rock christian alternative rock electroacoustic improvisation melodic progressive metal
Early radiophonic work was made using tape machines left in studios overnight. Tape machines allowed multiple sound manipulations: you could speed up sounds, slow them down, reverse them, create loops or echo effects. Fragments of recorded sounds were manipulated and then spliced together to form compositions and tape loops ­ sometimes several metres long. In this video you can watch Delia Derbyshire triggering tape loops in time to create a piece of music. Now you can try to build up a composition with our simulation of the Workshop's tape machines. Keep scrolling to find out how we built them using the Web Audio API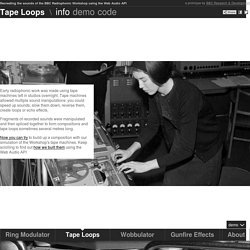 Tape Loops : Recreating the sounds of the BBC Radiophonic Workshop
Wobbulator : Recreating the sounds of the BBC Radiophonic Workshop
In the early 1960s, synthesizers did not exist. Instead the Radiophonic Workshop begged and borrowed as many test oscillators as possible from other BBC departments. The versatile "wobbulator" was a sine-wave oscillator that could be frequency modulated.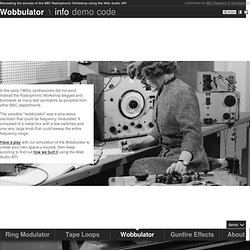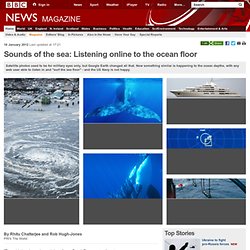 Sounds of the sea: Listening online to the ocean floor
By Rhitu Chatterjee and Rob Hugh-Jones PRI's The World "The cable is going underneath here," says Benoit Pirenne, standing at the water's edge on Canada's Vancouver Island. "It's going out 500 miles (800km) in a big loop in the ocean, coming back in the same place." The Vancouver cable connects a network of scientific instruments on the floor of the north Pacific, some as deep as 1.5 miles (2.5km).
Love Song Machine Select 1 of 8 different Sound Patterns from the small Matrixes icons on the right. Use your mouse to draw notes on each 16 Step Matrix. Adjust the volume of the iNudge. Click MORE for advanced adjustment abilities.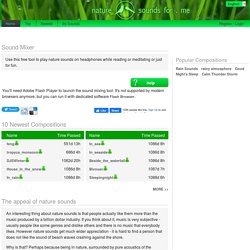 Use this free tool to play nature sounds on headphones while reading or meditating or just for fun. How to use Sound Mixer 1. Choose a sound