Homesteading & Survivalism
The Urban Survivalist
Today I've got a guest post for you all. If you've got an idea for a guest post you can shoot me an email at artyboy at gmail dot com. If I like it then I'll post it up. Just make sure that it's original content and not something that's been posted on a million other blogs all over the internet please. Anyway, on to the post. About the Author: This article was written by 2MCCTV Surveillance, international supplier of surveillance cameras and complete systems.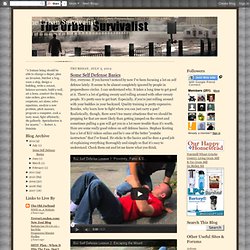 Store as much water as your space allows, but find additional water sources just in case. Water is such a crucial need – you can only go three days without water. A lot of people who prepare plan to fill the bathtub before a hurricane, ice storm or other predicted emergency.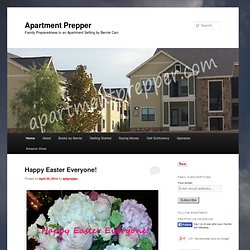 Welcome to all the brave souls that didn't scream and/or quickly scroll on when reading the title. I know a fair percentage of SurvivalBlog readers are concerned about OPSEC, but what about your electronic OPSEC? Is it as good as it should be? As good as it could be?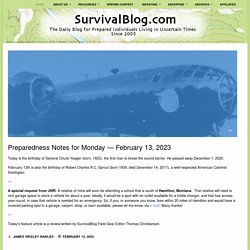 Going Off Grid – Part I In 2006 my life was humming along the normal path of middle class Americans. Living near a major metropolitan area, mid 30's, working for a fortune 500 company, married, kids, two cars, house in the suburbs, 401k, health insurance, life was good. Survival Gear Review: KodaBow Bravo Zulu Kodabow says that their name comes from the Native American word Koda or "friend" but I have to tell you that if you see this thing in my hands, I am anything but your friend.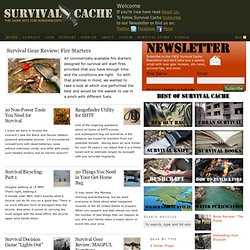 => View these other great Survival Blogs that almost made the Top 50! For Readers These are the top 50 blogs in the survival niche. By keeping their blogs up to date with news, ideas, and fresh and valuable content they provide you with the very best survival information.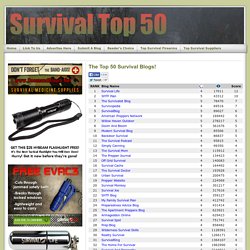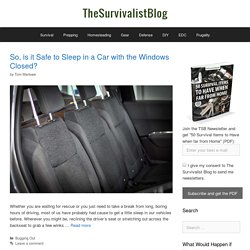 Wednesday Miscellany by M.D. Creekmore- April 2, 2014 •
Emergency Preparedness & Food Storage | Practical Preps | Salt N' Prepper
Survival Blog With A Family Focus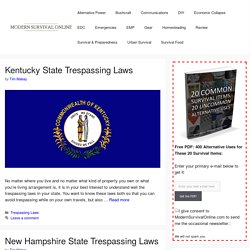 Here is the third and last part of a series of posts highlighting some awesome recipes using foods commonly found in prepper's food stores. Part One can be found HERE and Part Two HERE. If anyone has any more feel free to send them in – emergencycd(at)gmail.com. #11 Sun Baked Chicken and Lentil Stew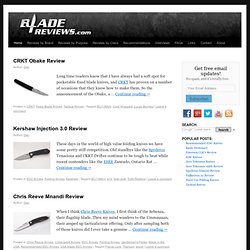 Strider SJ-75 Review I have come to really enjoy my Strider SnG. Perhaps its because I won it in a contest, and therefore, had no qualms about carrying and beating the crap out of it. Regardless, it is a knife I have really … Continue reading
BladeReviews.com – Knife Reviews |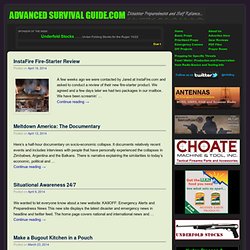 A Closer Look at the Nikon ProStaff 4-12×40 Riflescope We just received one of the last components to our Remington 700 Varmint project rifle. It took some time for me to decide on the exact scope for this project. I would have stuck with our tried-and-true Bushnell 10×40 Elite but had some concerns about it being too short to use with the Freedom Reaper mount. Keep in mind that this is simply a photo review with some of our initial impressions. There are already a ton of reviews on this scope so we tried to capture some pictures and provide some details that I couldn't find in the other reviews.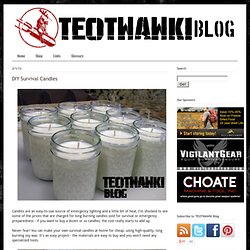 Candles are an easy-to-use source of emergency lighting and a little bit of heat. I'm shocked to see some of the prices that are charged for long burning candles sold for survival or emergency preparedness - if you want to buy a dozen or so candles, the cost really starts to add up. Never fear! You can make your own survival candles at home for cheap, using high-quality, long burning soy wax.
DIY Dry Shampoo « Vegan Beauty Review
This DIY dry shampoo recipe will sop up any excess scalp oil, and help keep you lookin' fab and fresh on those days you need a quick hair pick-me-up and don't have the time (or energy) for a full-on wash! Cocoa Powder Dry Shampoo What you'll need: 5 teaspoons of cocoa powder (unsweetened)2 teaspoons of cornstarch5 drops of your favorite essential oil (I especially like peppermint) This recipe is perfect for brunettes.