Food
Best Steak Marinade in Existence. Cheap, Sustainable, Delicious: Jalapeño Poppers. I am not a football fan.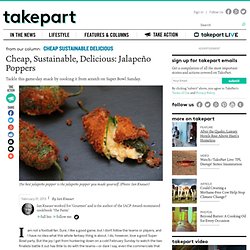 Sure, I like a good game, but I don't follow the teams or players, and I have no idea what this whole fantasy thing is about. I do, however, love a good Super Bowl party. But the joy I get from hunkering down on a cold February Sunday to watch the two finalists battle it out has little to do with the teams—or dare I say, even the commercials that everyone seems so gaga about. The Web's Best Slider Recipes. We never thought a culinary revolution would spawn from a White Castle (even though we think more food should come in Crave Cases), but sliders have become a bit of a trendy food over the last couple of years.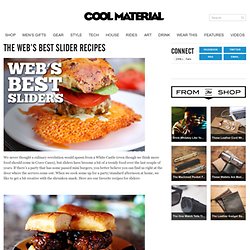 If there's a party that has some passed mini burgers, you better believe you can find us right at the door where the servers come out. When we cook some up for a party/standard afternoon at home, we like to get a bit creative with the shrunken snack. Here are our favorite recipes for sliders:
Beer
Chocolate Chip Cookie Dough + Cupcake = The BEST Cupcake. Ever. Because We Need to Know: Sushi Etiquette. Wine & Food Pairing Guide Chart. Barina Craft'shome bar site.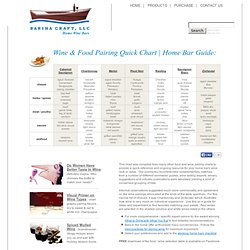 This chart was compiled from many other food and wine pairing charts to provide a quick reference and ongoing resource for your home bar's wine rack or cellar. The commonly recommended complementary matches from a number of different sommelier guides, wine tasting experts, winery suggestions and industry publications were tabulated yielding a kind of consensus grouping of lists. Informal observations suggested much more commonality and agreement on the wine pairings advocated at the ends of the taste spectrum. For this narrow list of choices, it was Chardonnay and Zinfandel, which illustrates how wine is very much an individual experience. 60 Second Chocolate Chip Cookie A la Mode. I had so much fun developing this recipe.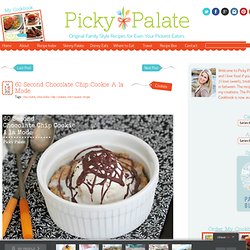 Talk about kinda dangerous though. This baby is baked in 60 seconds, no lie!! The cookie dough recipe is prepared right in your ramekin, so we are also talking about minimal dishes. Scalloped Hasselback Potatoes. "Scalloped" is an attractive word, isn't it?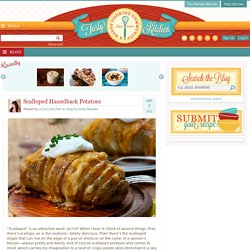 When I hear it I think of several things: first, there's scallops, as in the seafood—totally delicious. Then there's the scalloped shape that can live on the edge of a pair of shorts or on the collar of a woman's blouse—always pretty and dainty. And of course scalloped potatoes also comes to mind, which carries my imagination to a land of crispy potato skins drenched in a sea of cheese and cream. I can think of no better place to exist, actually. So when I came across TK member Shelbi Keith's recipe for Scalloped Hasselback Potatoes, I knew we were going to become fast friends.
The Traveller's Medicine Cabinet: 5 Essential Drugs for the Road. While out roving you aren't always (or even often) anywhere near a hospital or pharmacy.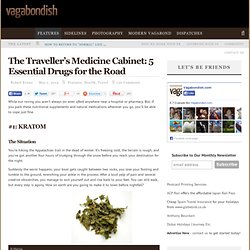 But, if you pack these nutritional supplements and natural medications wherever you go, you'll be able to cope just fine. #1: Kratom The Situation. Drinkify. How To Eat... - Black Hair Media Forum - Page 1. Broccoli parmesan fritters. Last week, it was pointed out to me that among the 750 recipes in the archives, there is but a single recipe that utilizes broccoli.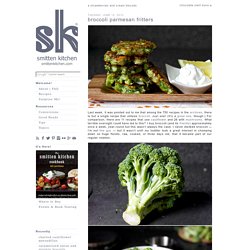 Just one! (It's a great one, though.) For comparison, there are 11 recipes that use cauliflower and 26 with mushrooms. What terrible oversight could have led to this? The Ultimate Sandwich Recipe: Feast your eyes on this! First things first, the CellarVie Wines team cannot lay claim to being responsible for the making of the 'Ultimate Sandwich'.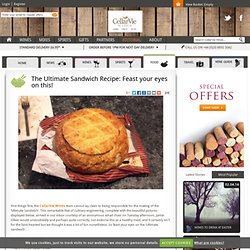 This remarkable feat of culinary engineering, complete with the beautiful pictures displayed below, arrived in our inbox courtesy of an anonymous email chain on Tuesday afternoon. Jamie Oliver would undoubtedly and perhaps quite correctly, not endorse this as a healthy meal, and it certainly isn't for the faint-hearted but we thought it was a bit of fun nonetheless. So feast your eyes on the 'Ultimate sandwich'… Spicy Buffalo Cauliflower 'Wings' Looking for a healthier (and kinder) alternative to chicken wings?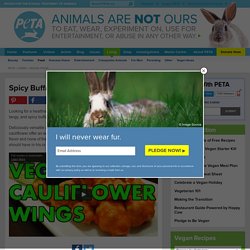 Try these juicy, tangy, and spicy buffalo cauliflower "wings"! Deliciously versatile and with just enough "kick," these bite-sized pieces of cauliflower offer an eerily similar experience to eating chicken wings. With all the flavor and none of the guilt, this is a secret-weapon recipe that every vegan cook should have in his or her kitchen. Scottish Farmhouse Eggs | Ahoy! | Portland Maine DIY Blog. Garlic-Lime Chicken « random anderson. I'm flirting with going vegetarian.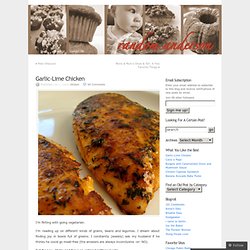 I'm reading up on different kinds of grains, beans and legumes. I dream about finding joy in bowls full of greens. Avocado Mac and Cheese Recipe | Stovetop Mac and Cheese. Stovetop Avocado Mac and Cheese My avocado obsession continues, this time with Stovetop Avocado Mac and Cheese! If you like our Creamy Avocado Pasta, you will love this decadent macaroni and cheese. It is basically the same delicious pasta, but kicked up a notch. Most favorited all-time. Learn Wine. The United States of GOOD Beer. 10 Snacks Under 100 Calories. Thinkstock Preparation: In a food processor, combine garlic and cannellini beans with lemon juice and process until smooth. Mix in oil, cumin, chili powder, salt and pepper and process until blended. Add 3 tablespoons cilantro and pulse until mixed. Place in bowl and garnish with cilantro. Preparation: Mash avocados with a fork or potato masher in a medium bowl. Chocolate Chip Lava Cookies | Kevin & Amanda - StumbleUpon.
WHERE THE FUCK SHOULD I GO FOR DRINKS? - StumbleUpon. Eight Fatty Snacks To Lose Weight - YouBeauty.com - StumbleUpon.
---