Finance lessons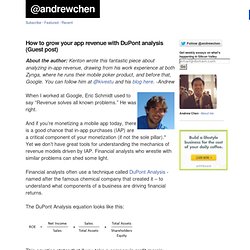 How to grow your app revenue with DuPont analysis (Guest post)
About the author: Kenton wrote this fantastic piece about analyzing in-app revenue, drawing from his work experience at both Zynga, where he runs their mobile poker product, and before that, Google. You can follow him at @kivestu and his blog here. -Andrew
Finance for Geeks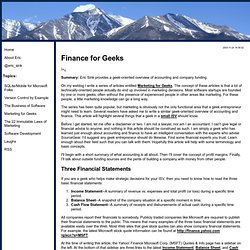 Finance for Geeks
Three years ago, Fred Wilson wrote a great blog post called When Talking About Business Models, Remember that Profits Equal Revenues Minus Costs. The point he made was both simple and profound. The simple part is summed up in the post's title[1].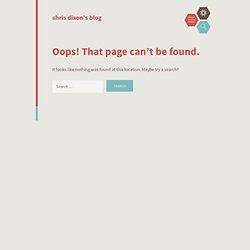 Revenue vs margin
Determining Valuation Multiples
Last week on MBA Mondays, I talked about valuing an internet marketplace business. In that post, I talked about using 1x gross marketplace transactions and 20x EBITDA as multiples to determine value. In the comments, I was asked about multiples for other sectors.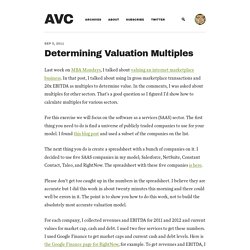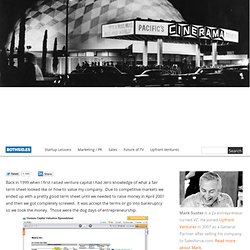 Back in 1999 when I first raised venture capital I had zero knowledge of what a fair term sheet looked like or how to value my company. Due to competitive markets we ended up with a pretty good term sheet until we needed to raise money in April 2001 and then we got completely screwed. It was accept the terms or go into bankruptcy so we took the money.
This Week in Venture Capital #15 with Kelly Hwang, Associate at GRP
A great inside view on the dark side of the VC funding process. by PED Aug 29
My mother was a high school mathematics teacher and understood that kids learn best when learning is fun, so at a very young age she started teaching me math "tricks." In the second grade she showed me how 9 times any number less than 10 was simply that number minus 1 concatenated with the sum of difference plus whatever it takes to get back to 9. For example, 9 x 8 is 8 minus 1 (7) concatenated with 9 minus 7 (2) — 72.
3 Quick and Dirty Business Hacks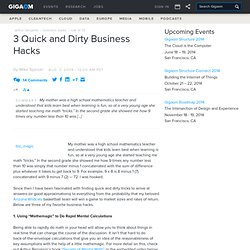 Principles of Corporate Finance: Amazon.fr: Richard A. Brealey, Stewart C. Myers, Franklin Allen: Livres anglais et étrangers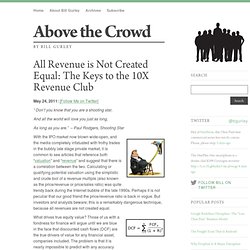 May 24, 2011: May 24, 2011: [Follow Me on Twitter] " Don't you know that you are a shooting star,And all the world will love you just as long,As long as you are
WACC Cost of Capital | Go Beyond the Definition - WikiWealth
Click here to edit contents of this page.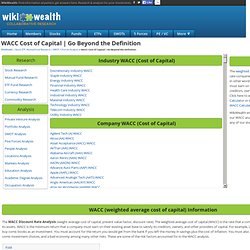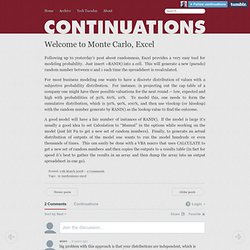 Welcome to Monte Carlo, Excel
Welcome to Monte Carlo, Excel - Continuations
Valuation Witchcraft – Where Do Seed Valuations Come From?
Valuation Witchcraft - Where Do Seed Valuations Come From? - robgo.org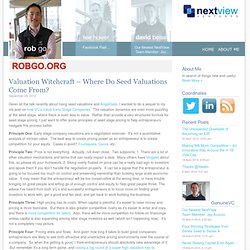 Pascal Quiry - Analyse Financière
The Option Pool Shuffle
"Follow the money card!" – The Inside Man, Three-Card Shuffle Summary: Don't let your investors determine the size of the option pool for you.
Thoughts: Term Sheet
While some people hate the phrase "failing fast", I find it instructive when it's used to signify that one isn't going to pursue a particular path in the context of a larger set of activities.
Return Free Risk - A Merger Arb Anecdote
Guillaume Martin: Eureka, le pacte d'actionn
Congratulations.
Holy Crap! HubSpot Has Now Raised A Total Of $33 Million
Series AA Equity Financing Documents For years now, Y Combinator has open-sourced a set of Series AA Equity Financing Documents. These documents were originally created for YC-funded startups to use when raising equity rounds with angels, with the goal of these financings easier and more streamlined for both sides.
Series AA Equity Financing Documents
In the many thousands of articles advising entrepreneurs on what they have to focus on to build successful startups, much has been written about three key factors: team, product and market, with particular focus on the importance of product/market fit.
Valuation and Option Pool
Don't Let the Funky Math of Convertibles Bite You - Continuation
Options on early stage companies cdixon.org – chris dixon's blog
Beware the Hockey Stick in Your Budget
Guillaume Martin: Ce que tout entrepreneur d
[0904.0016] Stochastic Models of User-Contributory Web Sites
Burn Rate as the Canonical Mistake (for Web Startups) - Continua
Stats
When it Makes Sense to INCREASE the Burn Rate « VCMike's Blog
CHART OF THE DAY: How Google Invests Its Cash
Opportunity Costs
Off Balance Sheet Liabilities