Motivation
Hi-tech playground in western Sydney takes digital natives into great outdoors. By Jessica Kidd Updated Sat 12 Apr 2014, 3:25pm AEST Many modern parents would argue it is near impossible to tear their kids away from smartphones and videogames and coax them into the great outdoors.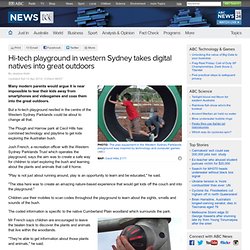 But a hi-tech playground nestled in the centre of the Western Sydney Parklands could be about to change all that. The Plough and Harrow park at Cecil Hills has combined technology and playtime to get kids exploring the Australian bush. Gratitude (with images, tweets) · equilibriumctc. Teachers are AMAZING. Action for Happiness. Gratitude-quotes-01.jpg (500×360) Gratitude.jpg (400×267) Home. Critical thinking critical to teaching - The Drum Opinion. Find More Stories Critical thinking critical to teaching Damon Young "I can't teach philosophy," said the secondary teacher at the café.
"I don't want to think. " Dr. Seuss Quotes. - We have 2 book reviews related to Dr.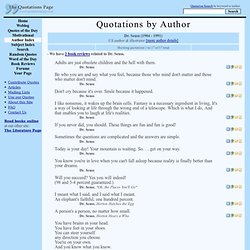 Seuss. Adults are just obsolete children and the hell with them. Dr. Seuss Be who you are and say what you feel, because those who mind don't matter and those who matter don't mind. Watch the father and son Pass it On 'Teaching by Example' commercial. "Teach by Example" is a spot where a simple statement can be profound.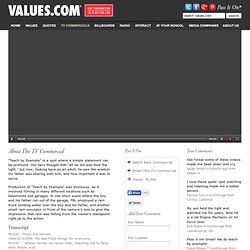 Our hero thought that "all he did was hold the light," but now, looking back as an adult, he saw the wisdom his father was sharing with him, and how important it was to serve. Production of "Teach by Example" was strenuous, as it involved filming in many different locations such as basements and garages. In one short scene where the boy and his father run out of the garage, FBL employed a rain truck sending water over the boy and his father, and another small rain simulator in front of the camera's lens to give the impression that rain was falling from the viewer's standpoint right up to the action.
Best Quotes of All Time. Photo Credit: BigStockPhoto.com It's been three years since we shared our original list of some of the best quotes of all time, and we felt it was a good time for an update.
We've added another 25 quotes for you. But these aren't just any quotes. These are quotes designed to inspire. They're motivational quotes that will hopefully get you thinking about your life, your work, or your dreams and how you can make these things better. Hours & Directions | Caine's Arcade Hours & Directions | A cardboard arcade made by a 9-year old boy. Hours Planning a visit to Caine's Arcade?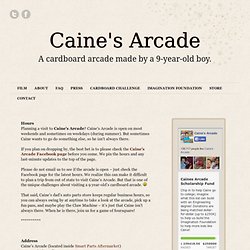 Caine's Arcade is open on most weekends and sometimes on weekdays (during summer). But sometimes Caine wants to go do something else, so he isn't always there. If you plan on dropping by, the best bet is to please check the Caine's Arcade Facebook page before you come. We pin the hours and any last-minute updates to the top of the page. Fishful Thinking - Resilience Activities. Mr. Happy Man. This EFL lesson is designed around a beautiful short film by Matt Morris about Johnny Barnes, an 88-year-old Bermudian who dedicates his life to making people happy.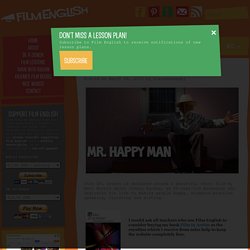 Students practise speaking, listening and writing. Language level: Upper-intermediate (B2.1)- Advanced (C1) Learner type: Mature teens and adults Time: 90 minutes Activity: Speaking, writing and watching a short film and a video. Choice Theory. All individuals are driven by genetically transmitted needs that serve as instructions for attempting to live their lives.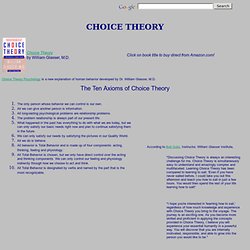 The needs are equally important, and all must be reasonably satisfied if individuals are to fulfill their biological destiny. These basic needs are: Habits of Mind | Mindset, Failure and Silicon Valley Founders: An interview with Carol S. Dweck. Inspirational Quotes to Live By. Good quotes are often powerful words of wisdom that inspire, educate and even motivate a person to take action.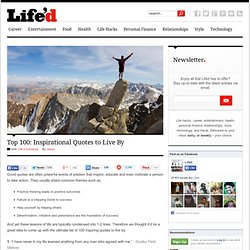 They usually share common themes such as: Positive thinking leads to positive outcomesFailure is a stepping stone to successHelp yourself by helping othersDetermination, initiative and persistence are the foundation of success. Blog Archive » Enthusiasm | How to be Enthusiastic. Obvious to you. Amazing to others. Prayer for Expressing Gratitude « Chi-Rho. This is the day that God has made.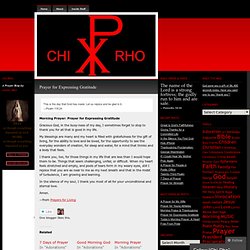 Let us rejoice and be glad in it. —Psalm 118:24 Morning Prayer: Prayer for Expressing Gratitude Gracious God, in the busy-ness of my day, I sometimes forget to stop to thank you for all that is good in my life. My blessings are many and my heart is filled with gratefulness for the gift of living, for the ability to love and be loved, for the opportunity to see the everyday wonders of creation, for sleep and water, for a mind that thinks and a body that feels. Quotations on Teaching, Learning, and Education. James Rhem, Executive Editor: The FORUM has had international readers since its founding over twenty years ago, and from time to time, we've had some provocative contributions from faculty in countries other than the United States.
This issue, however, offers something a bit different with regard to connecting with education internationally. NTLF Editorial Board member Mark Stoner, CSU-Sacramento spent a year studying education in Finland trying to gain insight into the so-called "Finnish Miracle." Finland consistently rates at the top in educational success in international rankings. Why? Motivation Australia.
---