Inspiration Drives My Motivation
Oh money…
‎3 guys, 44 days, 11 countries, 18 flights, 38 thousand miles, an exploding volcano, 2 cameras and almost a terabyte of footage… all to turn 3 ambitious linear concepts based on movement, learning and food ….into 3 beautiful and hopefully compelling short films. - Rick Mereki : Director, producer, additional camera and editing - Tim White : DOP, producer, primary editing, sound - Andrew Lees : Actor, mover, groover - Music Recorded and mixed by Jake Phillips - Assistance in titles and production design : Lee Gingold, Jason Milden, Rohan Newman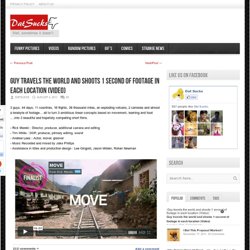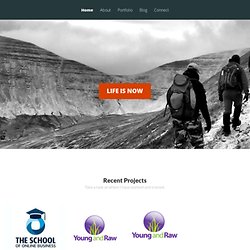 I Dont Just Want to Be a Dreamer of Life Alignment | Be Different. Make A Difference. - StumbleUpon
"Chloe is an absolute rockstar in the making. It was a pleasure and an honour working with her. Our sessions were always full of life and she has a natural gift of really reaching the core of any issues that you have.My sessions with Chloe were at probably what I felt to be one of the busiest times of my life and I was feeling major overwhelm. Chloe easily showed me how I already had many of the answers that I needed to free myself from my own overwhelm. I was able to work more efficiently and really reduce the stress that I had.
If you're a professional who likes to be intellectually stimulated and you enjoy keeping up with the latest news and breaking trends, the internet provides you with an endless choice of carefully curated sites to visit. Today, we bring you six of them that we believe are leaps and bounds above the rest. These sites will not only educate you on topics ranging from business and technology to art and design, they'll motivate you to find your own, original ideas and see them through.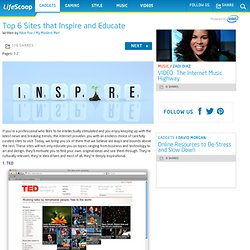 post written by: Marc Chernoff Email Asking the right questions is the answer…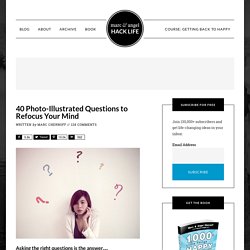 post written by: Marc Chernoff Email At the cusp of a new day, week, month or year, most of us take a little time to reflect on our lives by looking back over the past and ahead into the future. We ponder the successes, failures and standout events that are slowly scripting our life's story. This process of self-reflection helps us maintain a conscious awareness of where we've been and where we intend to go.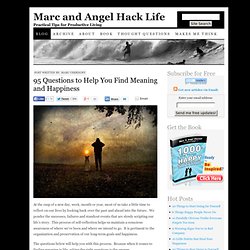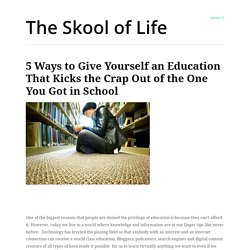 5 Ways to Give Yourself an Education That Kicks the Crap Out of the One You Got in School One of the biggest reasons that people are denied the privilege of education is because they can't afford it. However, today we live in a world where knowledge and information are at our finger tips like never before. Technology has leveled the playing field so that anybody with an interest and an internet connection can receive a world class education. Bloggers, podcasters, search engines and digital content creators of all types of have made it possible for us to learn virtually anything we want to even if we don't have the money.
Developing good habits is the basic of personal development and growth. Everything we do is the result of a habit that was previously taught to us. Unfortunately, not all the habits that we have are good, that's why we are constantly trying to improve.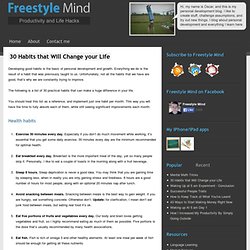 Email Self-reliance is a vital key to living a healthy, productive life. To be self-reliant one must master a basic set of skills, more or less making them a jack of all trades.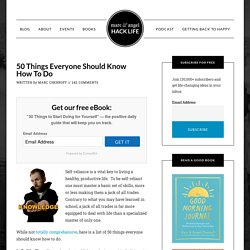 post written by: Marc Chernoff Email Sometimes the most random everyday encounters force us to stop and rethink the truths and perceptions we have ingrained in our minds.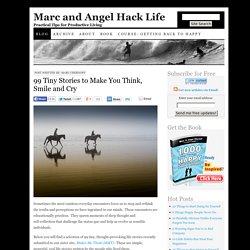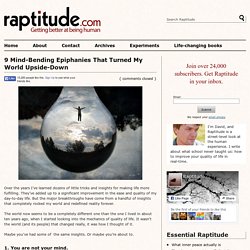 Over the years I've learned dozens of little tricks and insights for making life more fulfilling. They've added up to a significant improvement in the ease and quality of my day-to-day life. But the major breakthroughs have come from a handful of insights that completely rocked my world and redefined reality forever. The world now seems to be a completely different one than the one I lived in about ten years ago, when I started looking into the mechanics of quality of life. It wasn't the world (and its people) that changed really, it was how I thought of it. Maybe you've had some of the same insights.