Zirartarik
Zirar Tarik
What is it? RocketDock is a smoothly animated, alpha blended application launcher. It provides a nice clean interface to drop shortcuts on for easy access and organization. With each item completely customizable there is no end to what you can add and launch from the dock.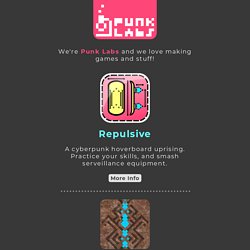 Lexique de la communication - Pom.ma : L'interface des métiers de la communication et de l'événementiel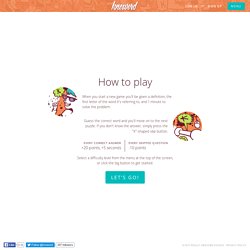 Knoword is a quick thinking game that helps boost vocabulary, spelling, speed of thought, as well as increasing analytical, observational and typing skills. When you begin, you will be greeted with a single letter. Underneath will be a dictionary definition to a word, which will begin with the letter in the box. Fill in the rest of the word and be rewarded with points and extra time. The object of the game is to complete as many words as possible.
No road trip is complete without a playlist of songs that capture the spirit of traveling on the open road. So we've compiled a list of the 50 best road trip songs . In order to make this be-all end-all totally definitive list that all other lists look up to, the songs had to meet the following criteria: a.) encompass the excitement and freedom of road tripping b.) make the time pass faster c.) keep you awake without the assistance of questionably legal pills named "No Doze"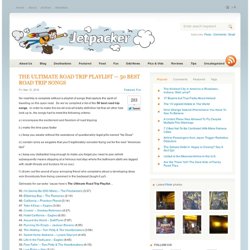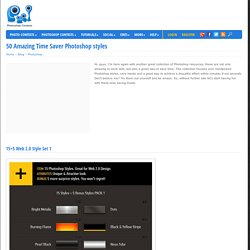 Hi, guys, I'm here again with another great collection of Photoshop resources, these are not only amazing to work with, but also a great way to save time. This collection focuses over handpicked Photoshop styles, very handy and a good way to achieve a beautiful effect within minutes if not seconds. Don't believe me? Try them out yourself and be amaze.
50 Amazing time saver Photoshop styles