Learning Programs (math, reading, writing, language)
Happy Birthday, Dr. Seuss and Read Across America
. The contents of this website are intended for the enhancement of instruction only. Happy Birthday, Dr.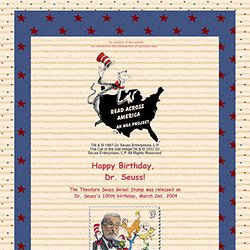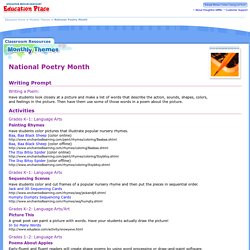 Monthly Themes: National Poetry Month
Writing Prompt Writing a Poem: Have students look closely at a picture and make a list of words that describe the action, sounds, shapes, colors, and feelings in the picture.
Noun Worksheets: Common, Proper, Singular, Plural, Possessive & More | K12 Reader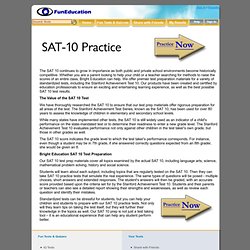 The SAT 10 continues to grow in importance as both public and private school environments become historically competitive. Whether you are a parent looking to help your child or a teacher searching for methods to raise the scores of an entire class, Bright Education can help. We offer premier test preparation materials for a variety of standardized tests, including the Stanford Achievement Test 10. Our products have been created and certified by education professionals to ensure an exciting and entertaining learning experience, as well as the best possible SAT 10 test results. The Value of the SAT 10 Test
SAT-10 Practice Tests - Stanford 10 Practice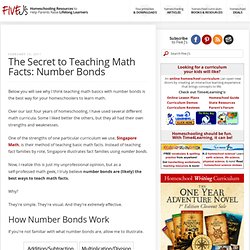 Below you will see why I think teaching math basics with number bonds is the best way for your homeschoolers to learn math. Over our last four years of homeschooling, I have used several different math curricula. Some I liked better the others, but they all had their own strengths and weaknesses. One of the strengths of one particular curriculum we use, Singapore Math, is their method of teaching basic math facts. Instead of teaching fact families by rote, Singapore illustrates fact families using number bonds.
reggioemiliaapproach.net
rossetastone.com
Online Phonics Reading : Learn to Spell : Learning How to Read : Reading Programs for Kids : ClickN KIDS, Inc.
Award-Winning Elementary Reading & Math Program Our rich reading curriculum covers critical skills including phonemic awareness, phonics, sight words, vocabulary and reading comprehension. Our math curriculum integrates number and operations, measurement, geometry, algebra and problem solving skills with engaging real-world themes. Mastering these important skills makes a significant difference in every child's education, enabling them to continue to learn while avoiding getting "stuck!"