Learning Programs (math, reading, writing, language)
Happy Birthday, Dr. Seuss and Read Across America. .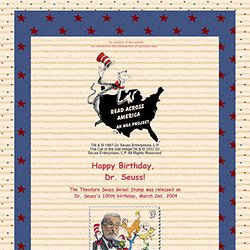 The contents of this website are intended for the enhancement of instruction only. Happy Birthday, Dr. Monthly Themes: National Poetry Month. Writing Prompt Writing a Poem: Have students look closely at a picture and make a list of words that describe the action, sounds, shapes, colors, and feelings in the picture.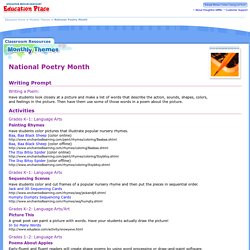 Noun Worksheets: Common, Proper, Singular, Plural, Possessive & More | K12 Reader. SAT-10 Practice Tests - Stanford 10 Practice. The Secret to Teaching Math Facts: Number Bonds. Below you will see why I think teaching math basics with number bonds is the best way for your homeschoolers to learn math.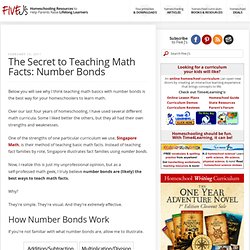 Over our last four years of homeschooling, I have used several different math curricula. Some I liked better the others, but they all had their own strengths and weaknesses. One of the strengths of one particular curriculum we use, Singapore Math, is their method of teaching basic math facts. Instead of teaching fact families by rote, Singapore illustrates fact families using number bonds. Reggioemiliaapproach.net. Khan Academy. Educational Songs & Children's Music from Songs for Teaching® Share Book Recommendations With Your Friends, Join Book Clubs, Answer Trivia. Rossetastone.com. Online Phonics Reading : Learn to Spell : Learning How to Read : Reading Programs for Kids : ClickN KIDS, Inc. Online Math Games — Kindergarten, First, Second & Third Grade Math Games | DreamBox Learning.
Elementary Reading and Math Software.
---