Food and Recipes
Spotted Blog | 15 Dumplings to Try Before You Die. I've driven up and down Geary Street in San Francisco hundreds of times, but it wasn't until last weekend that Seth and I took the time to experience it on foot.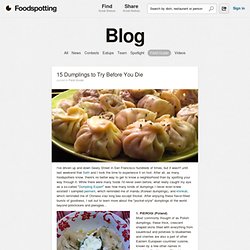 After all, as many foodspotters know, there's no better way to get to know a neighborhood than by spotting your way through it. While there were many foods I'd never seen before, what really caught my eye as a so-called "Dumpling Expert" was how many kinds of dumpings I never even knew existed! I sampled pelmeni, which reminded me of mandu (Korean dumplings), and khinkali, which reminded me of Chinese xiao long bao except thicker. After enjoying these flavor-filled bursts of goodness, I set out to learn more about the "pocket-style" dumplings of the world beyond potstickers and pierogies... 1. It's All About The Food. Italian Grilled Cheese. Who doesn't love a good grilled cheese?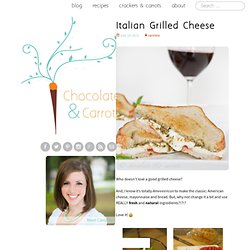 And, I know it's totally Ameeeerican to make the classic: American cheese, mayonnaise and bread. But, why not change it a bit and use REALLY fresh and natural ingredients?!?!? Crispy Roasted Potatoes | Never Enough Thyme. I've wanted to make this Crispy Roasted Potato recipe ever since I first set eyes on it at Teri Lynn Fisher's Fish Food blog.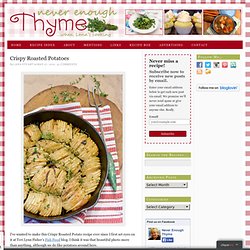 I think it was that beautiful photo more than anything, although we do like potatoes around here. BeeBop, being the meat and potatoes guy that he is, declared it a huge success. I mean really. Cheesecake Stuffed Strawberries | Cheesecake Stuffed Strawberries These cheesecake stuffed strawberries are the perfect dessert treat!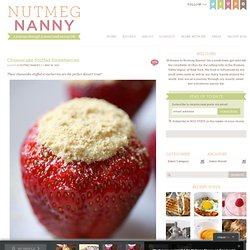 Can I just say that I have died and gone to heaven. Cheesecake stuffed strawberries….how have I not made these before?! I'm serious. One Bowl Vanilla Cupcakes For Two. Let's face it: sometimes we all need a dessert that only makes two servings.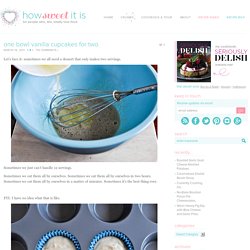 Sometimes we just can't handle 12 servings. Sometimes we eat them all by ourselves. Sometimes we eat them all by ourselves in two hours. Sometimes we eat them all by ourselves in a matter of minutes. Sometimes it's the best thing ever. Old Fashioned Potato Candy | Wenderly. Have you ever heard of candy made from a potato?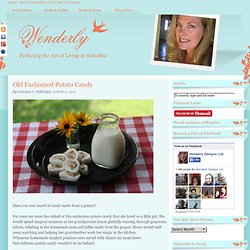 For years my mom has talked of this mysterious potato candy that she loved as a little girl. She would spend magical summers at her grandparents house gleefully running through grapevine arbors, relishing in the homemade jams and jellies made from the grapes. Hours would melt away watching and helping her grandmother work her magic in the kitchen. New England Through Yummy Mom's Eyes: Tutorial: Photo Wood Blocks. Irish Car Bomb Cupcakes Recipe. As I mentioned on Friday, I have been doing some experimentation with the beer and chocolate combination.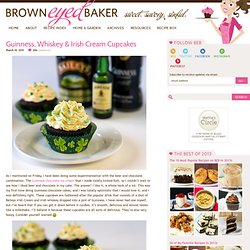 The Guinness-chocolate ice cream that I made totally kicked butt, so I couldn't wait to see how I liked beer and chocolate in my cake. The answer? I like it, a whole heck of a lot. This was my first time doing Guinness-chocolate cakes, and I was totally optimistic that I would love it, and I was definitely right. These cupcakes are fashioned after the popular drink that consists of a shot of Baileys Irish Cream and Irish whiskey dropped into a pint of Guinness. Simple Camping Recipes - Quick easy and free Canoe Camping Recipies. Camping Recipes by and for campers who paddle.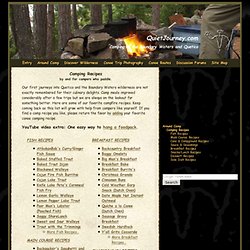 Our first journeys into Quetico and the Boundary Waters wilderness are not exactly remembered for their culinary delights. Camp meals improved considerably after a few trips but we are always on the lookout for something better. Here are some of our favorite campfire recipes. Keep coming back as this list will grow with help from campers like yourself. The Transitioning Vegetarian. Cinnamon Roll Pancakes. Cinnamon Roll Pancakes Updated 9/22/11 to Add: If you're coming here to sample these delicious Cinnamon Roll Pancakes, you just might like the latest recipe that I've posted for Pumpkin Cinnamon Roll Pancakes too.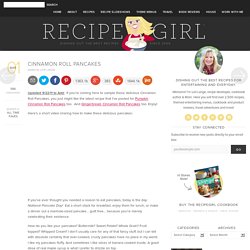 And Gingerbread- Cinnamon Roll Pancakes too. Enjoy! If you've ever thought you needed a reason to eat pancakes, today is the day: National Pancake Day. Eat a short stack for breakfast, enjoy them for lunch, or make a dinner out a manhole-sized pancake… guilt free… because you're merely celebrating their existence. Debra Weiner: How to Recognize Your Future Ex-Husband. The best way to avoid divorce, even before you get married, is to understand the power of the "R" word, i.e., rationalization.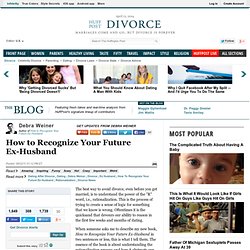 This is the process of trying to create a sense of logic for something that we know is wrong. Oftentimes it is the quicksand that devours our ability to reason in the first few weeks and months of dating. 50 Mashed Potatoes : Recipes and Cooking. 1. Classic Cover 2 pounds whole russet or Yukon gold potatoes with cold salted water; simmer 45 minutes. Drain, peel and mash with 1/2 to 1 stick butter. Add 1 cup hot milk, and salt and pepper; mash until smooth and fluffy. 2. Mars Bars Squares. Easy Pumpkin Cheesecake Muffins.
Life's Instructions. Corn and Basil Cakes. If you are anything like me, you can't get enough of the sweet corn and basil available at the Farmer's Markets right now. I always buy too much, I can't help myself. This is an incredibly thoughtful way to use up what you might have left over. These savory corn-and-basil pancakes served as side dish with barbecued chicken or grilled steak are so good, you won't be able to stop eating them. They are packed full of corn and the basil gives it a sweet, fresh flavor. Don't leave these out of your summer line-up…they are so easy to make! Food that doesnt SUCK.
---