Food and Recipes
I've driven up and down Geary Street in San Francisco hundreds of times, but it wasn't until last weekend that Seth and I took the time to experience it on foot. After all, as many foodspotters know, there's no better way to get to know a neighborhood than by spotting your way through it.
Spotted Blog | 15 Dumplings to Try Before You Die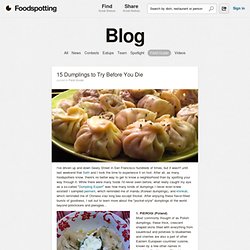 It's All About The Food
Who doesn't love a good grilled cheese? And, I know it's totally Ameeeerican to make the classic: American cheese, mayonnaise and bread. But, why not change it a bit and use REALLY fresh and natural ingredients?!?!?
Italian Grilled Cheese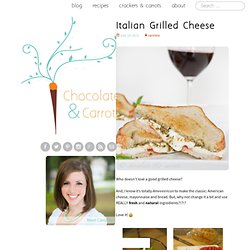 I've wanted to make this Crispy Roasted Potato recipe ever since I first set eyes on it at Teri Lynn Fisher's Fish Food blog.
Crispy Roasted Potatoes | Never Enough Thyme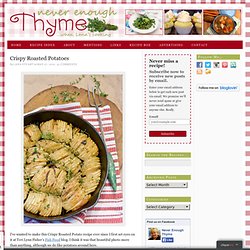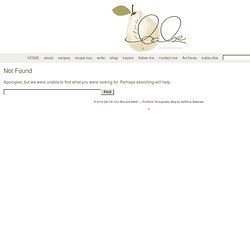 In the realm of Scalloped Potatoes, this recipe is the winner . . . at least in my book. It's a Family Favorite. We make these for almost every holiday dinner, and in between.
CREAMY CHEESY POTATOES
Cheesecake Stuffed Strawberries
Cheesecake Stuffed Strawberries |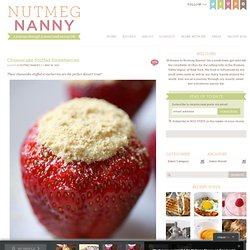 Let's face it: sometimes we all need a dessert that only makes two servings. Sometimes we just can't handle 12 servings.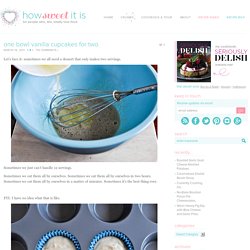 One Bowl Vanilla Cupcakes For Two
Old Fashioned Potato Candy | Wenderly
Have you ever heard of candy made from a potato?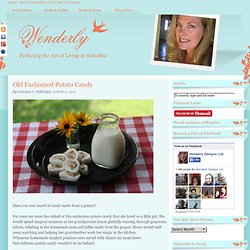 New England Through Yummy Mom's Eyes: Tutorial: Photo Wood Blocks
Here is my first step-by-step tutorial... and I made it an easy one.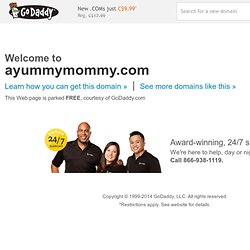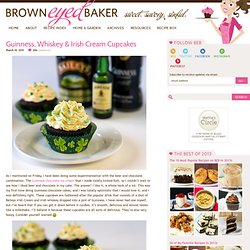 Irish Car Bomb Cupcakes Recipe
As I mentioned on Friday, I have been doing some experimentation with the beer and chocolate combination. The Guinness-chocolate ice cream that I made totally kicked butt, so I couldn't wait to see how I liked beer and chocolate in my cake.
Camping Recipes by and for campers who paddle.
Simple Camping Recipes - Quick easy and free Canoe Camping Recipies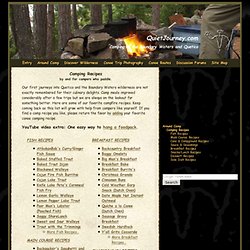 The Transitioning Vegetarian
Getty ImagesTwo and a half years ago, my husband and I decided to stop eating meat at home.
Perfect a "Toad in the Hole" Breakfast
Perfect a "Toad in the Hole" Breakfast
Cinnamon Roll Pancakes Updated 9/22/11 to Add: If you're coming here to sample these delicious Cinnamon Roll Pancakes, you just might like the latest recipe that I've posted for Pumpkin Cinnamon Roll Pancakes too.
Cinnamon Roll Pancakes
The best way to avoid divorce, even before you get married, is to understand the power of the "R" word, i.e., rationalization. This is the process of trying to create a sense of logic for something that we know is wrong. Oftentimes it is the quicksand that devours our ability to reason in the first few weeks and months of dating.
Debra Weiner: How to Recognize Your Future Ex-Husband
50 Mashed Potatoes : Recipes and Cooking
Courtesy of Food Network Magazine
Mars Bars Squares
Easy Pumpkin Cheesecake Muffins
Life's Instructions
Corn and Basil Cakes
Food that doesnt SUCK