Art
Michael Whelan. Michael Whelan Covers. GhibliWiki latest news. Latest news from GhibliWiki.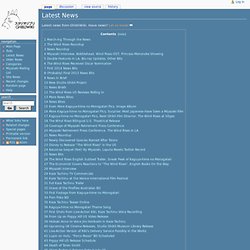 Have news? Let us know! Totoro forest project. Art Renewal Center. Art Glass Sculptures by Christopher Ries. Windstone Editions. Art Project. Norman Rockwell. Triple Self-Portrait - Norman Rockwell Boy and Girl gazing at the Moon, 1926 Christmas Santa Reading Mail, 1935 The problem we all live with, 1963-1964 Southern Justice (Murder in Mississippi), 1965 Pride Of Parenthood The Golden Rule Veterinarian Artworks by Style Social Realism.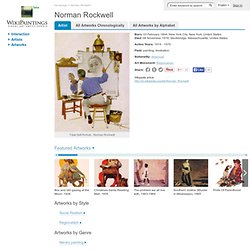 Alphonse Mucha. Self-Portrait - Alphonse Mucha Job, 1896 Sarah Bernhardt, 1896 Spring, 1896 Zodiac, 1896 Salome, 1897 Maude Adams as Joan of Arc, 1909 Painting Artworks by Style Romanticism.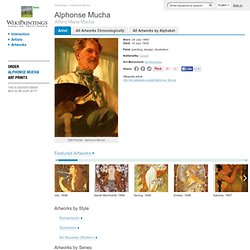 Muddy Colors. Lines and colors. Concept Ships. Tomorrow And Beyond. Concept Art World. Large size paintings. Art Blog. Old Paint. The silence. The Art Of Animation. Brittney Lee. A few months ago, artists at the studio were given canvases and asked to create a piece of artwork based on any one of the 50 Disney animated features that inspires us.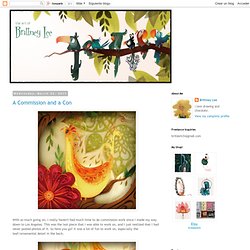 Once finished, these canvases will be sold at a charity auction later this year. I will pass along the details as soon as I have them, but for now I thought I would post a few photos of my finished piece:) Christopher Moeller, Comic and Game Art Illustrator; Writer; Painted Graphic Novelist. Joshua Middleton Online: sketches.
---