Art
Michael Whelan Covers
Latest news from GhibliWiki. Have news? Let us know!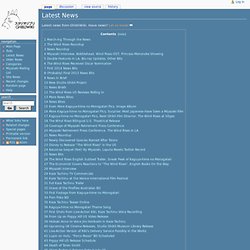 GhibliWiki latest news
totoro forest project
Deadine Exended to January 31st for the 2013/2014 International ARC Salon This will be our 10th annual competition in which some of the best contemporary realist artists in the world compete for recognition, cash prizes, and a chance to have their work seen by some of the more than 5,000,000 annual visitors to the ARC website. The yearly ARC Salon is reported on widely by the press and 7 major publications have agreed to write feature articles in upcoming issues. The publications mentioned above are as follows: Fine Art Connoisseur Magazine will be offering a special award as well as publishing an article on the top winners of the 2013/2014 Salon.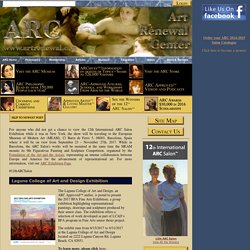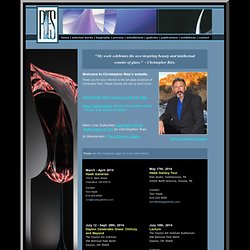 Welcome to Christopher Ries' Website. Thank you for your interest in the art glass sculpture of Christopher Ries. Please browse the site to learn more about his art.
Art Glass Sculptures by Christopher Ries
Windstone Editions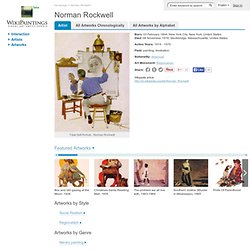 Norman Rockwell
Triple Self-Portrait - Norman Rockwell Boy and Girl gazing at the Moon, 1926 Christmas Santa Reading Mail, 1935 The problem we all live with, 1963-1964 Southern Justice (Murder in Mississippi), 1965 Pride Of Parenthood The Golden Rule Veterinarian Artworks by Style Social Realism
Alphonse Mucha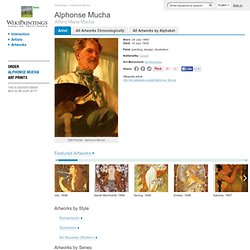 Self-Portrait - Alphonse Mucha Job, 1896 Sarah Bernhardt, 1896 Spring, 1896 Zodiac, 1896 Salome, 1897 Maude Adams as Joan of Arc, 1909 Painting Artworks by Style Romanticism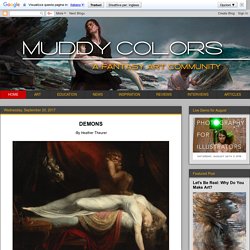 by Donato Why do I teach? This question is raised often as I perform many roles as a teacher; as an adjunct professor at the School of Visual Arts in New York City; as an illustrator in the Illustration Master Class; sharing online with professionals in the SmArt School; hosting various workshops around the country; providing professional lectures at conventions; and now a guest professor this Spring at my alma mater Syracuse University. You would not be mistaken to think I am a full time professor given how much time I devote to classes and their participants! But teaching accounts for barely 10% of my income.
Thomas Paquette is a painter from western Pennsylvania, whose work I have showcased before here on Lines and Colors, and who remains a personal favorite among contemporary landscape painters. Paquette's landscapes not only have a beautiful sense of color and light, but they are painted with a particularly appealing quality of edges. There is something about the interplay of Paquette's edges and areas of color that I find consistently fascinating. The accentuated edges seem to simultaneously divide areas of color and unify the painting as a whole, in addition to acting as an element of texture. A new exhibition of Paquette's paintings devoted to wilderness areas has been assembled to mark the 50th anniversary of the Wilderness Act.
Concept Ships
Tomorrow And Beyond
large size paintings
Art Blog
Old Paint
The silence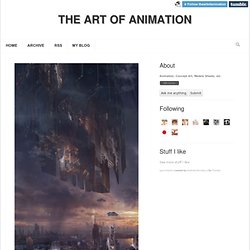 The Art Of Animation Marko Manev 22 November Permalink
Brittney Lee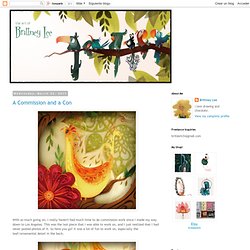 A few months ago, artists at the studio were given canvases and asked to create a piece of artwork based on any one of the 50 Disney animated features that inspires us. Once finished, these canvases will be sold at a charity auction later this year. I will pass along the details as soon as I have them, but for now I thought I would post a few photos of my finished piece:)
Christopher Moeller, Comic and Game Art Illustrator; Writer; Painted Graphic Novelist
Joshua Middleton Online: sketches