(Cup)Cakes, Cheesecakes and Pies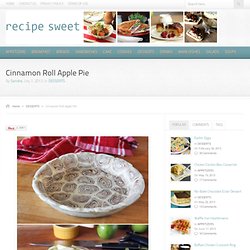 Recipe Sweet – Cinnamon Roll Apple Pie
Ingredients FOR THE CRUST – 1 Pillsbury refrigerated pie crust 1 tablespoon unsalted butter, melted 2 teaspoons ground cinnamon egg wash (1 egg beaten with 1 teaspoon water) FOR THE PIE – 7 to 8 cups peeled, cored and thinly sliced small Granny Smith apples 1 stick unsalted butter, room temperature 1 cup Gold Medal unbleached all-purpose flour 1 cup light brown sugar granulated sugar, for sprinkling FOR THE ICING – 1/2 cup powdered sugar 1/4 teaspoon vanilla 1/4 teaspoon ground cinnamon 2 teaspoons milk http://recipesweet.net/cinnamon-roll-apple-pie/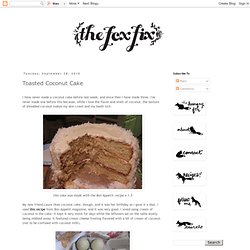 I have never made a coconut cake before last week, and since then I have made three. I've never made one before this because, while I love the flavor and smell of coconut, the texture of shredded coconut makes my skin crawl and my teeth itch. this cake was made with the Bon Appetit recipe x 1.5 My new friend Laura likes coconut cake, though, and it was her birthday so I gave it a shot. I used this recipe from Bon Appetit magazine, and it was very good.
Toasted Coconut Cake
Heads up coconut lovers, this pie is amazing, totally decadent, and the coconut crust is absolutely awesome. The crust takes it from ordinary to sublime. Back in August of 2002, I emailed the L.A.
Lawry's Coconut Banana Cream Pie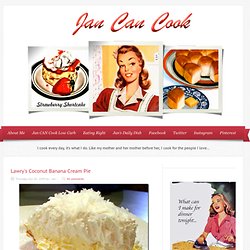 Happy Chinese Lunar New Year, everyone! I wanted to make something special in honor of the holiday, but I haven't had much time to cook lately. If I get a chance, I might put together a post featuring some of my favorite Asian recipes. But not today.
Strawberries and Cream Pie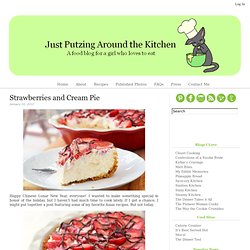 1 stick Butter ½ cup Crisco 2 cups Sugar 5 Egg Yolks 2 cups Plain Flour 1 tsp Baking Soda 1 cup Buttermilk 1 tsp Vanilla 1 cup Coconut 1 cup chopped Pecans 5 Egg Whites, stiffly beaten Cream butter and Crisco. Add sugar, beat well. Add egg yolks and beat. Add flour and soda. Alternate with buttermilk.
Italian Cream Cheese Cake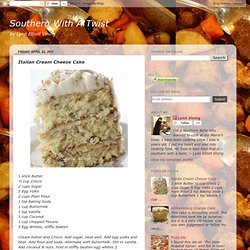 Italian Cream Cake | Imperial Sugar Recipe
Italian Cream Cake...a Southern Favorite!
Italian Cream Cake is a wonderfully moist cake that doesn't really seem to have originated in Italy, but in the South. I have no idea why it's called "Italian Cream Cake". I have researched it and can't seem to find anyone who does know. When I think of Italian Cream Cake, I think of my late mother in law, who made one every year during the holidays, sometimes two, one for Thanksgiving and one for Christmas.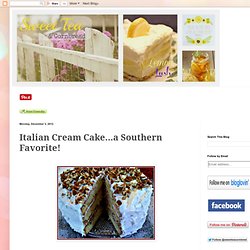 The Ultimate Coconut Cream Pie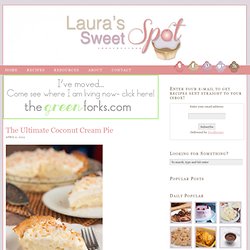 I don't know what is wrong with me lately but I have been having some serious coconut cravings. I swear ever since I bought coconut oil and made those Healthy Mounds Bars it's all I think about. Maybe they are like post-pregnancy hormone cravings? I don't know. After the Mounds Bars I made a Coconut Loaf and I still wasn't satisfied.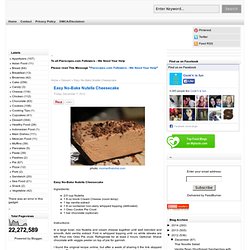 Easy No-Bake Nutella Cheesecake
Easy No-Bake Nutella Cheesecake Ingredients: 2/3 cup Nutella1 8 oz block Cream Cheese (room temp)1 tsp vanilla extract1 8 oz container non-dairy whipped topping (defrosted)1 Oreo Cookie Pie Crust1 bar chocolate (optional) Instructions: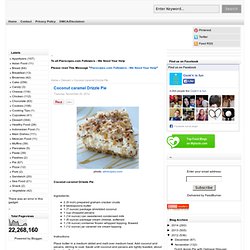 Coconut caramel Drizzle Pie Ingredients: 2 (9 inch) prepared graham cracker crusts6 tablespoons butter1 (7 ounce) package shredded coconut1 cup chopped pecans1 (14 ounce) can sweetened condensed milk1 (8 ounce) package cream cheese, softened1 (16 ounce) container frozen whipped topping, thawed1 (12 ounce) jar caramel ice cream topping Instructions: Place butter in a medium skillet and melt over medium heat.
Coconut caramel Drizzle Pie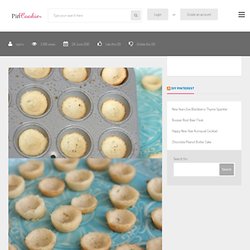 The Easiest Mini Deep Dish Fruit Pizzas
The Easiest Mini Deep Dish Fruit Pizzas 1 small package Pillsbury sugar cookie dough 1 8 oz package cream cheese, softened 1 large container cool whip 4 cups of any kind of fruit Cook sugar cookie dough either as 1 large pizza, small cups or small cookies at 350- cooking time will depend on what type of cookie you are making (generally 6-7 minutes for small cookies, longer for one large cookie), do not over cook. Whip softened cream cheese, then add in cool whip until nice and smooth. Place in Ziploc bag, cut off tip, pipe frosting onto cookies. Decorate with fruit.
The Baker's Mann: Butterfinger Ice Cream Pie
Hibiscus makes a dessert that deserves you planning the rest of your meal around it. Skip the salad or vegetable and save room for the Ice Box Pie, a name which I don't think does it sufficient justice. A friend suggests that they rename it Better than Sex pie (I won't name the friend out of kindness for her husband).
I've always had a penchant for sunshine in a jar. Doesn't the very phrase itself, "sunshine in a jar," roll off your tongue and fill your mouth with magic? While I've never yet found myself a sunshine in a jar, I think we may have just concocted it in our kitchen tonight. In this simple recipe, a basic white cake is turned into a slew of bright colors, baked to perfection, then topped with a creamy white frosting. Cakes baked in jars can be topped with traditional metal canning lids and stored in the fridge for up to five days. They make a great treat to ship to someone, so long as you can ensure delivery to it's final destination within 3 days.
Brian is a man that loves to double down on his chocolate. His favorite cake in the world, one that his grandmother makes for him specifically every time we visit her in West Virginia, is chocolate cake with fudgey chocolate frosting. His birthday was two weeks ago, and of course you know I had to do it up right by making his version of cake bliss. But, as you may have caught on at some point by reading MBA, I have a little bit of a multi-tasking problem.
Cupcake-Stuffed Strawberries! Make them for your Mom, make them for a party, or make them for National Strawberry Month.
A year ago, I made s'mores from scratch and brought them to the Memorial Day barbecue on my friend Jocelyn's roof, celebrating the thousands of other hottie uniformed types that had sailed in for Fleet Week. [I just spelled that "Weak." It's all so telling, innit?] We assembled them from Nancy Silverton's graham crackers from the La Brea Bakery cookbook, as featured on 101 Cookbooks, [which were, incidentally the most accurately-flavored homemade graham crackers I've baked, much closer that the ones I'd attempted a couple years ago from Retro Desserts] and Thomas Keller's marshmallows, as featured on Cooking for Engineers, and packed them up with skewers for toasting and giant bars of Hershey's milk chocolate (exactly what we used in summer camp).
Billie's Italian Cream Cake Recipe
Dear Sweet Billie From My Church kindly shared her Italian Cream Cake recipe with me today. And now, because you're equally dear and sweet, I'm sharing it with you. I'll bake you one soon with lots of detailed photos, but for now I'll just revel in the leftovers and simply share the recipe—which really speaks for itself.