Food/Parties
I have been trying to eat healthier lately, and with that come a lot of veggies and fruits. The problem that I have noticed is that a lot of my produce will get soft, or rot a lot sooner than I anticipated. I can't get fresh produce every day, so I needed to know how to store them correctly. There really is a certain way to store each veggie or fruit to make sure they last the longest. I am so sick of throwing away good fruit and veggies. Some of these tips were really surprising to me, so be sure to check them out!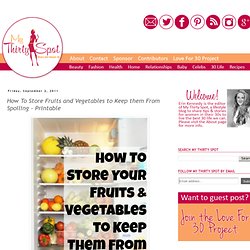 How To Store Fruits and Vegetables to Keep them From Rotting
Tis the Seasonings. . .
In the back of my mind, I have wanted to do this for a while.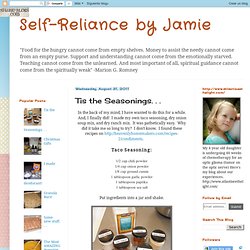 Recipe: Mini Crustless Quiche This is a perfect week to feature a recipe using eggs because I sure am stocked up on eggs in this house, after scoring some Davidson's Safest Choice Eggs for just $0.49 a dozen last week and Land O Lakes eggs for just as cheap a few weeks ago at ShopRite. I love quiche, so I will definitely have to give this recipe a try! Plus, I'm going to add my super cheap Butterball Turkey Bacon to this recipe that I picked up at ShopRite this week for only $0.56 a pack. I love that these are crustless, which saves some calories and makes them super easy to make!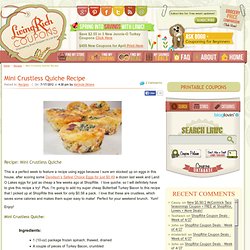 Mini Crustless Quiche Recipe | Living Rich With Coupons
Here are some friends with simlar question as we.And I have this question for many days,anyone help us? Kitty said: Yes.How do I make my old stewing hens tender?
How do I make my old stewing hens tender? - FoodAQ-About Food & Health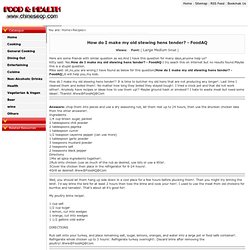 I love chocolate. And I love peanut butter. And let's not forget salt. When I was young, my mom used to make these delicious little balls of peanut butter and chocolate goodness that contain absolutely nothing healthful.
Homemade Reese's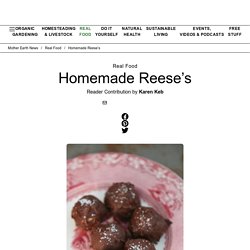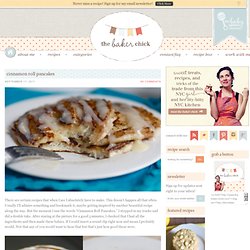 Cinnamon Roll Pancakes | The Baker Chick
There are certain recipes that when I see I absolutely have to make. This doesn't happen all that often. Usually I'll admire something and bookmark it, maybe getting inspired by another beautiful recipe along the way. But the moment I saw the words "Cinnamon Roll Pancakes," I stopped in my tracks and did a double take. After staring at the picture for a good 5 minutes, I checked that I had all the ingredients and then made these babies.
My Fridge Food - Recipes you already have in your Fridge
809 Flares Pin It Share 738
Red Velvet Rice Krispies Treats Hearts for Valentine's Day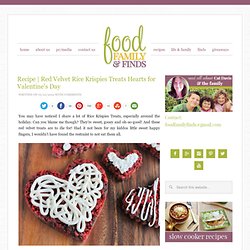 Alcohol
Get Off Your Butt and BAKE! » Impressive recipes made simple.
A brownie by any other name…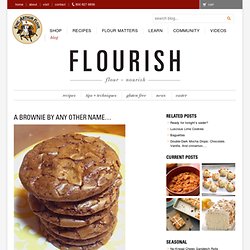 Love brownies.
Picky Palate
Fix-It and Forget-It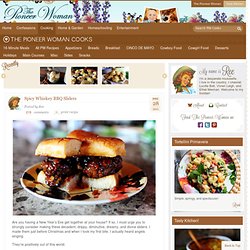 Are you having a New Year's Eve get together at your house?
Spicy Whiskey BBQ Sliders
The best new recipes from The Kitchn | punchfork.com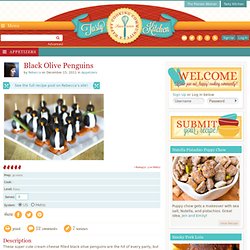 Black Olive Penguins
Click on related blog link for more photos of the process.
Easy Cooking Recipes and Easy Cooking Ideas from Pillsbury
Candy Bar Fudge Recipe at Cooking
most gawked all-time
Twix Cheesecakes
Monkey Cupcakes!
Yano What I Mean?: Monkey Cupcakes!