Food/Parties
I have been trying to eat healthier lately, and with that come a lot of veggies and fruits. The problem that I have noticed is that a lot of my produce will get soft, or rot a lot sooner than I anticipated. I can't get fresh produce every day, so I needed to know how to store them correctly. There really is a certain way to store each veggie or fruit to make sure they last the longest. I am so sick of throwing away good fruit and veggies. Some of these tips were really surprising to me, so be sure to check them out!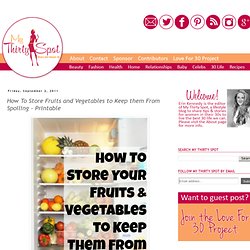 How To Store Fruits and Vegetables to Keep them From Rotting
Tis the Seasonings. . .
In the back of my mind, I have wanted to do this for a while. And, I finally did! I made my own taco seasoning, dry onion soup mix, and dry ranch mix. It was pathetically easy. Why did it take me so long to try?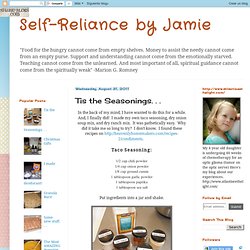 Recipe: Mini Crustless Quiche This is a perfect week to feature a recipe using eggs because I sure am stocked up on eggs in this house, after scoring some Davidson's Safest Choice Eggs for just $0.49 a dozen last week and Land O Lakes eggs for just as cheap a few weeks ago at ShopRite. I love quiche, so I will definitely have to give this recipe a try! Plus, I'm going to add my super cheap Butterball Turkey Bacon to this recipe that I picked up at ShopRite this week for only $0.56 a pack. I love that these are crustless, which saves some calories and makes them super easy to make!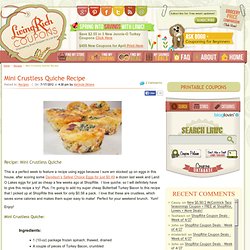 Mini Crustless Quiche Recipe | Living Rich With Coupons
Here are some friends with simlar question as we.And I have this question for many days,anyone help us? Kitty said: Yes.How do I make my old stewing hens tender? - FoodAQ-I try seach this on internet but no results found.Maybe this is a stupid question. Mike said: oh,no,you are wrong.I have found as below for this question(How do I make my old stewing hens tender? - FoodAQ),it will help you,my kids. How do I make my old stewing hens tender!?
How do I make my old stewing hens tender? - FoodAQ-About Food & Health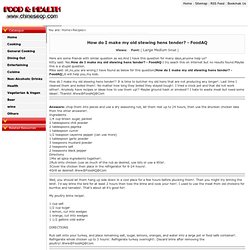 I love chocolate. And I love peanut butter. And let's not forget salt.
Homemade Reese's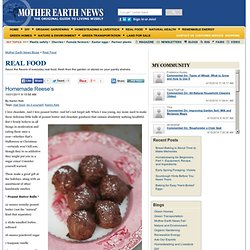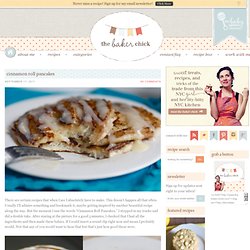 Cinnamon Roll Pancakes | The Baker Chick
There are certain recipes that when I see I absolutely have to make. This doesn't happen all that often. Usually I'll admire something and bookmark it, maybe getting inspired by another beautiful recipe along the way. But the moment I saw the words "Cinnamon Roll Pancakes," I stopped in my tracks and did a double take. After staring at the picture for a good 5 minutes, I checked that I had all the ingredients and then made these babies.
My Fridge Food - Recipes you already have in your Fridge
You may have noticed I share a lot of Rice Krispies Treats, especially around the holiday. Can you blame me though? They're sweet, gooey and oh-so-good! And these red velvet treats are to die for!
Red Velvet Rice Krispies Treats Hearts for Valentine's Day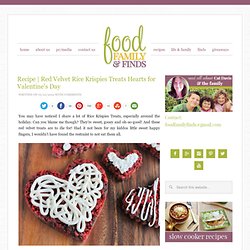 Alcohol
Get Off Your Butt and BAKE! » Impressive recipes made simple.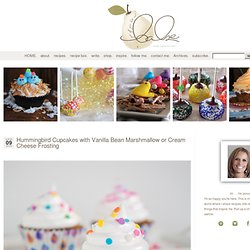 Winter does give us a few perks. I believe that we don't need to stress out quite as much, when it comes to our wardrobe. 1. We can just throw on a nice winter coat & a stylish pair of boots and we are set.
A brownie by any other name…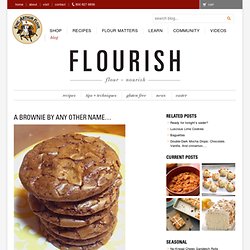 Love brownies. Love their shiny, flaky top that shatters into micro-thin shards that shower onto your fingers as you eat. Love their dark, gooey center. Their "chocolate nirvana" flavor.
Skinny Greek Yogurt Chicken Salad Jan 8, 2014 | Chicken, Sandwiches and Burgers, Skinny Palate | Tags: chicken, sandwiches, vegetables, yogurt You'll never know this is a Skinny Greek Yogurt Chicken Salad!
Picky Palate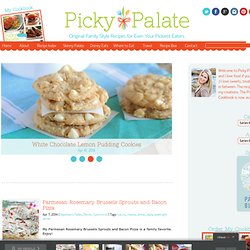 Fix-It and Forget-It
Print Recipe Homestyle Applesauce Fix-It and Forget-It 5-ingredient favorites , pg. 246 Makes 6-8 servings Prep Time: 15-20 minutes Cooking Time: 4½-6½ hours Ideal slow cooker size: 3- to 4-quart[...] Who knew that pumpkin could be so good in chili? This Pumpkin Black Bean Turkey Chili is the perfect way to use up the last of your Thanksgiving leftovers. Pumpkin adds real depth and creaminess to this hearty soup. Well, the big news at our house these days is that my husband, Merle, has a play that's opened off-Broadway in New York!
Are you having a New Year's Eve get together at your house? If so, I must urge you to strongly consider making these decadent, drippy, diminutive, dreamy, and divine sliders. I made them just before Christmas and when I took my first bite, I actually heard angels singing. They're positively out of this world. Here.
Spicy Whiskey BBQ Sliders
Sarah Copeland has a way of making every recipe she writes seem deeply and immediately exciting. It's in the way she pulls ingredients together (Plumped plums and lime with oatmeal? Apples and rye pancakes?
The best new recipes from The Kitchn | punchfork.com
Black Olive Penguins
Click on related blog link for more photos of the process. Cut a small triangular wedge out of each carrot slice. Use a skewer or toothpick to push the narrow end of the carrot triangle through the wide hole of each small olive until it pokes out the narrow pitted hole (this is the beak). Make a lengthwise slice halfway into each colossal olive. Gently hold the olive open and push as much cream cheese into the opening as you can, filling the olive.
Easy Cooking Recipes and Easy Cooking Ideas from Pillsbury
Candy Bar Fudge Recipe at Cooking
most gawked all-time
Twix Cheesecakes
Monkey Cupcakes! Today is my godson's first birthday party, and the theme of the party is Curious George. Since I wanted to make something that went along with the theme, I saw a couple designs for monkey cupcakes and created my own twist. I made some banana cupcakes, used some milk chocolate frosting (it's lighter than regular frosting), 3/4 of a regular Nilla Wafer, 2 halves of a Mini Nilla Wafer, and some black and red gel icing for the eyes, nostrils and mouth.
Yano What I Mean?: Monkey Cupcakes!