Χάρτες @
ΡΑΕ GIS
SUBWAY MAPS
Natura 2000 Viewer
Sketch-A-Map
Welcome to the MapMaker Interactive This tutorial explains how to explore National Geographic Education's interactive GIS mapping tool and tools for customizing outline maps for print. Use the zoom bar to go from a world view to a local view (or in cartographic terms, from a large scale to a small scale). If you zoom out to a world view, you will see that the map is in a Mercator projection.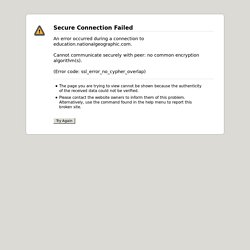 Scribble Maps Pro
Scribble Maps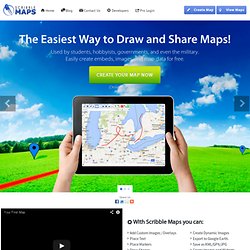 We have focused on making a tool that makes it ultra easy to draw on maps, we have polished the user experience using a large amounts of feedback from our users, and we continue to improve on a regular basis. The effort has paid off with Scribble Maps being used in grade school classrooms all the way up to Government agencies. In addition to being able to draw, with Scribble Maps you can: Add Custom Images / Overlays Place Text Place Markers Create custom widgets Export to Google My Maps.
Χωρίς παράνομες διαφημιστικές πινακίδες
Από τον ηλεκτρονικό αυτό τόπο επιθυμούμε να σας παρουσιάσουμε την όμορφη Ρόδο και να ανοίξουμε μία ακόμη οδό επικοινωνίας με τους δημότες μας, τους επισκέπτες κι όσους κι όσες αγαπούν την πόλη μας. Η πλοήγηση στις σελίδες μας θα σας δώσει χρήσιμες πληροφορίες για το Δήμο και τις υπηρεσίες του, θα σας ενημερώσει για τα γεγονότα και τις εκδηλώσεις που γίνονται ή προγραμματίζονται, θα σας προσφέρει ενδιαφέρον υλικό για την ιστορία της πόλης και στοιχεία για τη σύγχρονη οικονομική, κοινωνική και πολιτισμική εικόνα της
GIS Δ. Ροδίων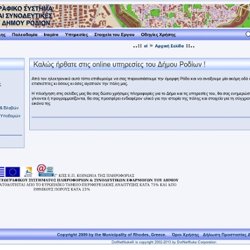 Ορθοφωτοχάρτες της Κτηματολόγιο Α.Ε.
Digea
Σεισμοί
Το geodata.gov.gr σχεδιάστηκε, αναπτύχθηκε και συντηρείται από το Ινστιτούτο Πληροφοριακών Συστημάτων του Ερευνητικού Κέντρου «Αθηνά» με σκοπό να αποτελέσει ένα κεντρικό σημείο συλλογής, αναζήτησης, διάθεσης και απεικόνισης της ανοικτής δημόσιας γεωχωρικής πληροφορίας. Το geodata.gov.gr συμπεριλαμβάνεται στις δράσεις της Ελληνικής Κυβέρνησης στο πλαίσιο του Open Government Partnership . Επίσης, η λειτουργία του εντάσσεται στον Οδικό Χάρτη υποστήριξης εφαρμογής του Ν. 3979/2011 για την ηλεκτρονική διακυβέρνηση ως παράδειγμα καλής πρακτικής εφαρμογής Τεχνολογιών Πληροφορικής και Επικοινωνιών (ΤΠΕ) στη δημόσια διοίκηση, καθώς και ως αποθετήριο ανοικτών δεδομένων για τη διάθεση γεωχωρικής πληροφορίας.
Δημοσια, Ανοικτά Δεδομένα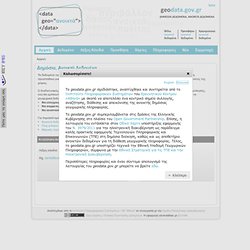 Gmap Weather
Χάρτης τεχνικών υπηρεσιών Ελλάδας
Earth Knowledge
Greek Mineral Wealth and Challenges of Today In every part of the world, and in every important or trivial aspect of our lives – every time we eat or drink, write or paint, wash, cook, travel, or simply sit in the hearth of our home – we avail ourselves of some derivative of metallic and nonmetallic mineral ores. From our faded jeans to our toothpaste; our televisions and mobile phones, or even a seemingly-trivial product like cat litter; from solar panels to cosmetics -- all of these products, use processed minerals. And the list is endless.
Latomet
Ploigos