Search Engines @
Meta-Search-Engines. Real Time Search - Social Mention. Internet Archive: Digital Library of Free Books, Movies, Music & Wayback Machine. Scirus - for scientific information. Qwiki. The Why Files | The Science Behind the News. MadSciNet: The 24-hour exploding laboratory.
The World Factbook. Encyclopedia - Britannica Online Encyclopedia. Library of Congress Home. The WWW Virtual Library. Wikipedia. WIKIPEDIA. Book creator. Βικιπαίδεια. Live-Pedia.gr. Alexa the Web Information Company. Yahoo! Ελλάδας. Google. Bing. Yahoo! Metasearch Search Engine - Search.com. AltaVista.
Yahoo Yahoo <a id="logo" target="_top" href=" class="ai-large ai-purple ai-autoplay" style="visibility:visible">Yahoo</a> Please try the full Yahoo experience at Yahoo.com.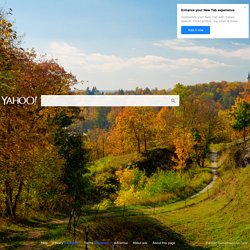 Lycos. iTools - use the best tools. Infospace.com - one-stop search.
---