Google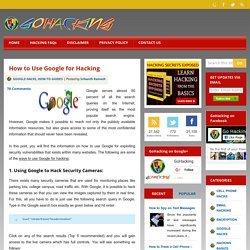 Google serves almost 80 percent of all the search queries on the Internet, proving itself as the most popular search engine. However, Google makes it possible to reach not only the publicly available information resources, but also gives access to some of the most confidential information that should never have been revealed. In this post, you will find the information on how to use Google for exploiting security vulnerabilities that exists within many websites.
I don't know about you, but it feels like Google launches a new product every time I turn my laptop on.
10 Google Products You (Probably) Never Knew Existed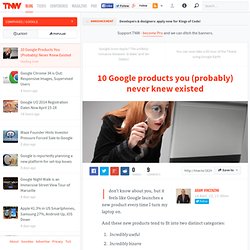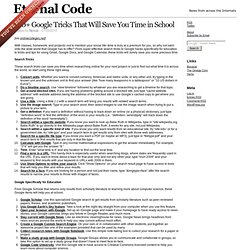 [via onlinecolleges.net ] With classes, homework, and projects–not to mention your social life–time is truly at a premium for you, so why not latch onto the wide world that Google has to offer? From super-effective search tricks to Google hacks specifically for education to tricks and tips for using Gmail, Google Docs, and Google Calendar, these tricks will surely save you some precious time.
101 Google Tricks
Cool list I found of 101 Google tricks! Starts a little slow, but there are some neat tips here.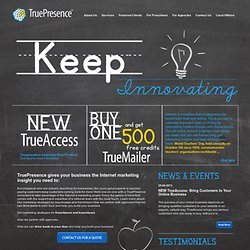 Advanced Google Search skills tools
As the outcry over Google Buzz's privacy has shown us, it's smart to explore settings in Gmail , along with other places you're sharing data with the search giant. Let's take a look at 10 privacy, convenience, and annoyance fixers you should know.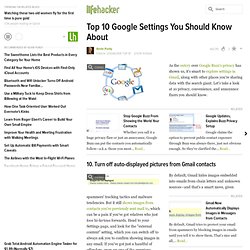 Top 10 Google Settings You Should Know About
Yes, I really do believe people reading this might be sad enough to answer "yes" to the question "Ever wanted to know how to construct your own Google search strings?"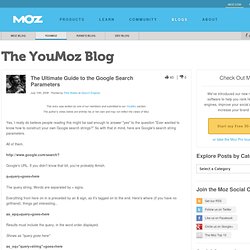 YOUmoz - The Ultimate Guide to the Google Search Parameters
Some of the tips below are effortless to implement and save you a lot of time and energy when dealing with these issues. Let's start with the first proof of the awesomeness of Google…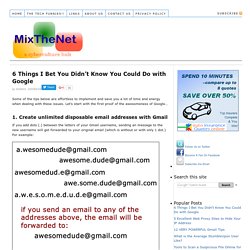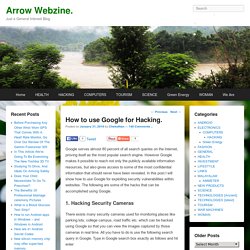 Google serves almost 80 percent of all search queries on the Internet, proving itself as the most popular search engine.
Oh the Things You Can Do with Google Spreadsheets & Forms!
E' il motore di ricerca più famoso del mondo. Per tutti. Web, immagini, video e mappe. Quotidianamente utilizziamo Google e le sue applicazioni. Ciò nonostante, ce ne sono parecchie la cui esistenza viene da molti totalmente ignorata. Google è da sempre attivo nella ricerca di nuove tecnologie e nuovi servizi per i suoi utenti, e, molto probabilmente, un'offerta così ampia rischia talvolta di non dare visibilità ad alcuni prodotti.
10 App di Google che Non Sapevi Esistessero | Smartweek