Organisations
Data Publica | Les données. EBR - European company information online. INSEE. INSEE (B.D) INSEE régions. APCE | Création d'Entreprise. Legifrance - l'accès au droit.
Juris International.
The United Nations. Centre d'actualités de l'ONU. Bienvenue aux Nations Unies.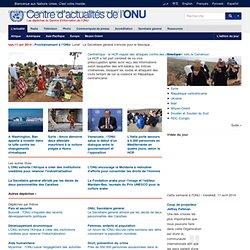 C'est votre monde. Centre d'actualités de l'ONU Les dépeches du Service d'information de l'ONU. FAO. United Nations Educational, Scientific and Cultural Organization. Human Rights Watch | Defending Human Rights Worldwide. Finance Watch - Making finance serve society | Finance Watch. Our mission | Enterprise Europe Network. The EUROPA server is temporarily unavailable We apologise for any inconvenience this may cause you.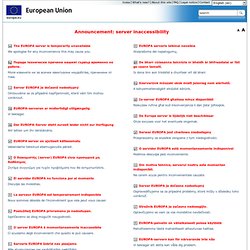 Поради технически причини нашият сървър временно не работи. Моля извинете ни за всички евентуални неудобства, причинени от това. Server EUROPA je dočasně nedostupný Omlouváme se za případné nepříjemnosti, které vám tím mohou vzniknout. Parlement Européen. Séances en direct. EUR-Lex. Observatoire législatif. Eurostat. Carte des notations pays par Coface. OCDE. OCDE | Statistics.