U.S. History
Free Online Textbooks High school courses for students, teachers, home-schoolers, and history lovers. Learn More. What's Hot National History Day Philadelphia Needs Your Help!
Detroit Historical Society: Frontiers to Factories
A Sailor's Life for Me! An online game from the USS Constitution Museum
HSI: Historical Scene Investigation
US History Scene |
Last year marked the 150th anniversary of the start of the American Civil War, a milestone commemorated by The Atlantic in a special issue (now available online). Although photography was still in its infancy, war correspondents produced thousands of images, bringing the harsh realities of the frontlines to those on the home front in a new and visceral way. As brother fought brother and the nation's future grew uncertain, the public appetite for information was fed by these images from the trenches, rivers, farms, and cities that became fields of battle.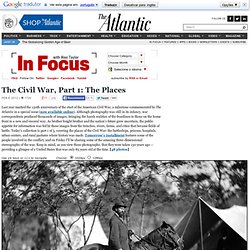 The National WWII Museum | New Orleans
Since 2009, resources available on HaveFunWithHistory.com have been the focus of many classroom assignments, as well as a means of supplementing, and enhancing classroom curriculum. How to use these resources: Link to an individual HFwH video, or Subject to support your current curriculum, Create an assignment around a video or activity (ex: Boston Tea Party), or Use resources as part of a Webquest, or other online assignment. Each video or activity includes a brief description, links to related subjects, as well as suggestions for living-history field trips. Learning about our history is more than collecting names, facts and dates.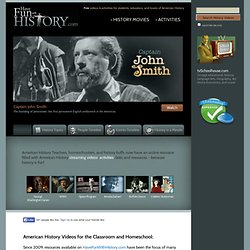 U.S. History: Free streaming history videos & activities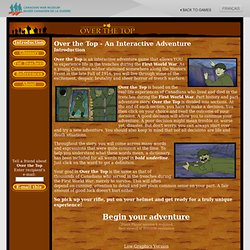 Introduction Over the Top is an interactive adventure game that allows YOU to experience life in the trenches during the First World War. As a young Canadian soldier stationed somewhere along the Western Front in the late Fall of 1916, you will live through some of the excitement, despair, brutality and sheer horror of trench warfare.
Over the Top - A First World War Free Online Adventure Game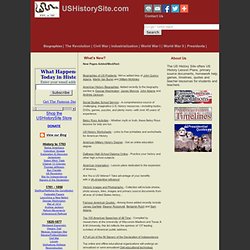 New Pages Added/Modified: Biographies of US Preidents: We've added bios of John Quincy Adams, Martin Van Buren and William McKinley American History Biographies: Added recently to the biography section is George Washington, James Monroe, John Adams and Andrew Jackson. Social Studies School Service - A comprehensive source of challenging, imaginative U.S. history resources—including books, DVDs, games, puzzles, and plenty more—with over 45 years of experience. Betsy Ross Activities - Whether myth or truth, these Betsy Ross lessons for kids are fun. US History Worksheets - Links to free printables and worksheets for American History
Lesson Plans History American Government High School - USHistorySite.com
Meet Amazing Americans
Primary sources, multimedia, readings, and lesson plans to tell the many stories of North Carolina's past. Replace your textbook — or enhance your teaching with selections. Get started Sampler
North Carolina History: A Digital Textbook - LEARN NC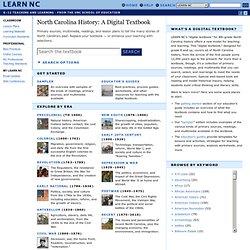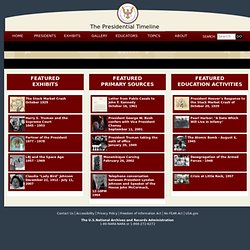 The Presidential Timeline Go Top Featured Exhibits Featured Primary Sources
The Presidential Timeline of the Twentieth Century
Now teaching history for kids can be fun! Choose from the following social studies activities to make history both meaningful and exciting! The recommended books, activities, games, and other projects are listed in chronological order. More Social Studies Teaching Ideas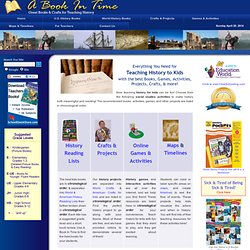 In early July, 1863, troops from General Robert E. Lee's Army of Northern Virginia (the Confederates) met up with a patrol of Union cavalry on the outskirts of Gettysburg, Pennsylvania. Over the next three days, this encounter grew into a turning point of the Civil War.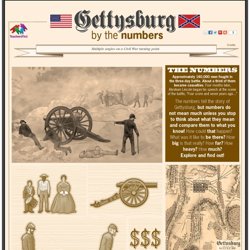 Gettysburg By The Numbers - TeachersFirst