Thumbhead
patrick dunne
painter, graphic designer and photographer
QBN - Design Industry News & Discussion. The Photojojo Store! - the Most Awesome Photo Gifts and Gear for Photographers. Cordito Keep all of your cords and phone accessories in one fancy, rolled up package.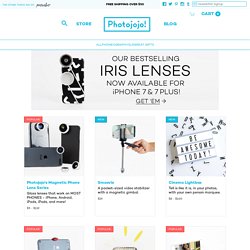 More → Focus Shifter A handle for smooth shifts in focus and a marker board for planning your route More → The Poppy. Art Sponge. KCRW 89.9 FM | Internet Public Radio Station Streaming Live Independent Music & NPR News Online from Los Angeles, CA. Geogrotesque Stencil | Emtype Foundry. Geogrotesque Stencil is the newest member of the popular Geogrotesque family, it has been thought as a display typeface, but it goes one step further and tries to solve some of the typical problems of stencils fonts.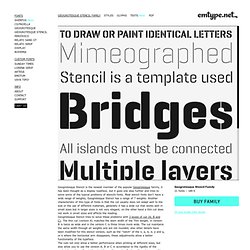 Most stencil fonts don't have a wide range of weights, Geogrotesque Stencil has a range of 7 weights. Another characteristic of this type of fonts is that the cut usually does not adapt well to the size or the use of different materials, generally it has a wide cut that works well in small sizes but in larger sizes is not very elegant, on the other hand a thin cut does not work in small sizes and affects the reading. Geogrotesque Stencil tries to solve these problems with 3 levels of cut (A, B and C). The thin cut (version A) matches the stem width of the Thin weight, in version B is twice as wide and in the version C is three times more wide. AisleOne - Graphic Design, Typography and Grid Systems. Smashing Magazine. TheDieline.com - Package Design Blog. Grain edit ? modern graphic design inspiration blog + vintage graphics resource.
Dexigner. Design*Sponge. Supersonic electronic / art. Free High Resolution Textures - Lost and Taken. The Variety Pack - The Variety Pack - 2010 Reel. Brush & Spoke. Design Milk: Modern Design. Shorpy Historic Photo Archive | Vintage Fine Art Prints. OMaui | Home. Weather forecasts for windsurfing, kitesurfing and other wind related sports. Surf News Network. BIG SURF PICTURE 4/12/14 Saturday update The Jet has a 150mph trough inbetween Japan and HI at 30-40N latitude or 600-1200 miles north of us.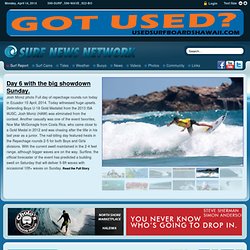 There's lotsa of broad weak Jet winds from the dateline to over Hawaii thus the wetter weather. Patrick dunne art. Liam's blog. Behance Network :: Gallery. FECAL FACE DOT COM. A selection of graphic projects. Reform & Revolution / R? Design is Kinky. Yay!everyday. Surfstation - Inspiration becomes Innovation. Patrick Dunne - Art Direction / Graphic Design - Paia, Hawaii. NPR : National Public Radio : News & Analysis, World, US, Music & Arts. Swissmiss. Pitchfork: Home. Vivianite - The Painters Blog. FFFFOUND!
Pearltrees videos
Help.
---