Recipes
Psychedelic Mushrooms and You | END OF THE GAME
Beautiful cluster of psychedelic mushrooms – picture taken with my trusty Canon S100. DISCLAIMER - This guide is in no way meant to advocate the use of illegal drugs; it exists solely to spread an important pocket of knowledge that might have the potential to save lives, or at the very least, trips to the hospital.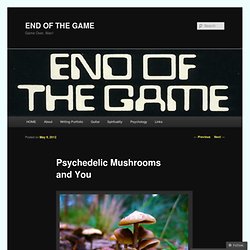 Makes 20 appetizers 'It has lots of flavor with a little kick!' says Damon of the dish he cooked with chef Ming Tsai at a benefit for the Family Reach Foundation.
Matt Damon's Beef Satay Skewers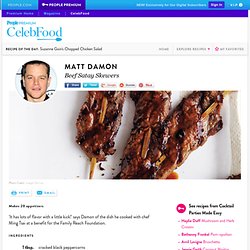 Lasagna Stuffed Shells Recipe
Whenever I go to an Italian restaurant I order one of two things, lasagna or some sort of alfredo. It is something I could eat everyday but am too lazy to make it at home… ever… it just takes too damn long. So, in an attempt to decrease the time it takes to make lasagna (and because I stumbled across a post somewhere) I was going to do some sort of lasagna spin-off.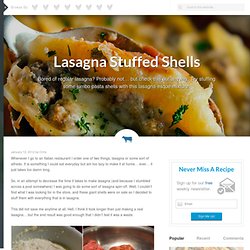 A Well-Seasoned Life: Ice-Cream Bread
Have you ever waited in one of those really long lines at the mall for a soft pretzel?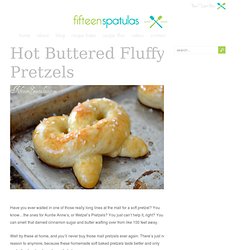 Hot Buttered Fluffy Pretzels
A Firefighter's Meatloaf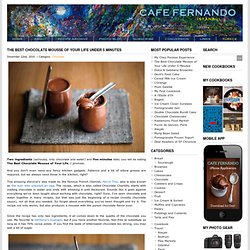 December 22nd, 2010 | Category: Chocolate Two ingredients (seriously, only chocolate and water) and five minutes later, you will be eating The Best Chocolate Mousse of Your Life. I promise. And you don't even need any fancy kitchen gadgets.
The Best Chocolate Mousse of Your Life Under 5 Minutes : Cafe Fernando – Food Blog - best chocolate mousse - best chocolate mousse recipe - chocolate chantilly - chocolate mousse recipe - herve this - Chocolate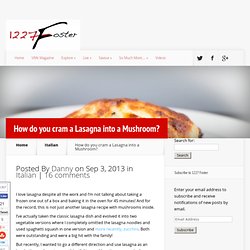 Portabella Lasagna
I love lasagna despite all the work and I'm not talking about taking a frozen one out of a box and baking it in the oven for 45 minutes!
Robbie's Brand Name & Restaurant Copycat Recipes
Alton Brown's Roast Turkey
Chicken Pot Pie with Woven Puff Pastry Crust Recipe
Stately Sandwiches
Man, do I love Australia. First, my oldest daughter was conceived there on our honeymoon…and while we're on the subject, have I ever shared with you that we almost named her "Sydney" as a nod to her point of origin? In the end, I chickened out, though—I thought that might be a little corny, and truth be told, I think she was actually conceived in Brisbane. But I'll stop there.
Crash Hot Potatoes | The Pioneer Woman Cooks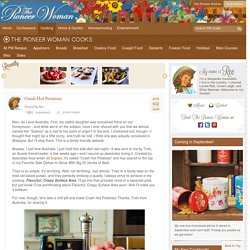 Simple Deep Dish Pizza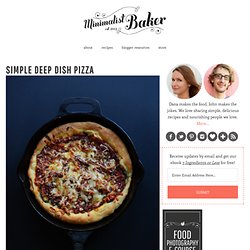 Pie, pie, I made you a pie. A pie on the fly. Without any ryyyeee!
Hot Caprese Dip | How Sweet It Is
You only need three ingredients to make this fabulous snack! And I say snack, because it is totally acceptable to make it for yourself this afternoon when your stomach starts to rumble. You know why? Because I said so. It also obviously makes a great appetizer for parties.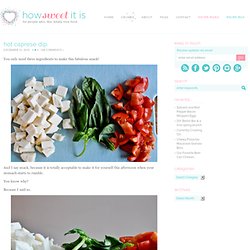 Roasted Garlic, Three Ways
If they're reading this, my close friends are probably laughing.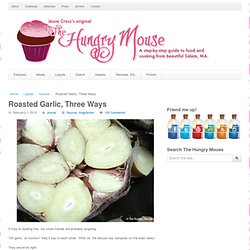 The Best Meatballs and My Three Day Marinara Sauce
Anytime I make meatballs and sauce, It motivates me to make them more often. I cooked these up this weekend for my family and friend's.
A Cajun Family's Recipe Collection
I am a Pickle Ho. And I think I Like it.
Holy mother of mothers, folks.
Aerobird Says: August 5th, 2013 at 5:22 am Barbecue sauce! Win.
Just Cook It.
The Stay At Home Chef: Grilled Chicken Tikka Masala
Yesterday we had our delicious Strawberry Lassis (an Indian smoothie!)
Making French Onion Soup
Foodbuzz 24, 24, 24: Chinese Buffet at Home
Just Cook It.
IPA Marinade Recipe
Light Recipe: Easy Cheesy Broccoli Stuffed Chicken
10 Great Dishes Made Better with Beer
Good Eats Episodes
This Is the Correct Way to Make Pork Tenderloin
Bacon Wrapped Creamy Jalapeno Chicken
Jim's Perfect Steak Marinade
Dishing Up Delights: Sausage, Cheddar, and Rosemary Buns
Nutella-Stuffed Brown Butter + Sea Salt Chocolate Chip Cookies {my favorite cookie ever}
- StumbleUpon
- StumbleUpon
How to Make Crêpes Without a Crêperie
Whiskey Bacon
Recipe: Spicy Beer Pickles / The Mash
Free Stuff: We're Bringing Bacon Back - BBQ Addicts - BBQ Blog
Irish Car Bomb Cupcakes Recipe | Brown Eyed Baker - StumbleUpon
Scalloped Hasselback Potatoes | Tasty Kitchen Blog - StumbleUpon
Pierogi Recipe | Cooking Momofuku at home - Momofuku for two - StumbleUpon