Tattoo Magazines
Tattoo Ideas Vol 1 Here's a great collection of tattoo ideas for men, women, boys and girls! I'm a big fan of tattoos and always on the lookout for a great idea I can use for my next one, hopefully you might get inspired too! A great place to start searching for tattoo ideas is pinterest where you'll find masses of weird & wonderful tattoos.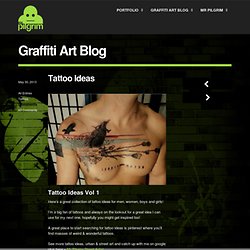 Tattoo Ideas for Men & Women
Magazines
PRICK Magazine - Tattoos - Tattoo, Piercing, and Music Lifestyle Magazine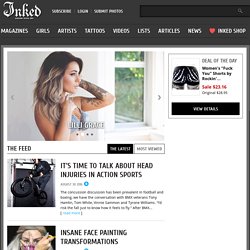 Inked Magazine : Tattoo Culture. Style. Art.
12ozprophet (((SUNDAY SOUNDS))) joblo Len Wiseman to direct supernatural military thriller Black Chapter baeblemusic Now Playing: A Dead Kitten Session With Bayside refinedhype I Shot a Gun For the First Time & Didn't Die
Tattoo Artist Magazine | The Trade Journal for the Professional Tattooer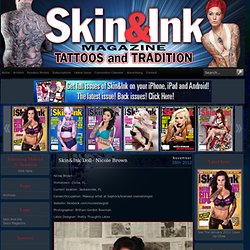 Skin & Ink Magazine | Tattoos & Tradition
By Sam Paul Photography by Dan Howell Walking through the New York City Tattoo Convention is like traveling through the city itself. Every few feet, you encounter a new culture, one wholly different from the last.