Sustainable Living
Grow Your Own Mushrooms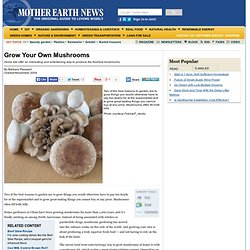 Related Content Beef Stew Recipe For slow-cooking dishes like this Beef Stew Recipe, add a bouquet garni for enhanced flavor. Two of the best reasons to garden are to grow things you would otherwise have to pay too dearly for at the supermarket and to grow great-tasting things you cannot buy at any price. Mushrooms often fill both bills. Home gardeners in China have been growing mushrooms for more than 1,000 years, and it's finally catching on among North Americans.
Our culture has lost its way and our love affair with money has led us to exploit people and our planetary resources to such an extent that we are now threatening our very existence and committing Ecocide. By reframing our reliance on money …read more - Polly Higgins, author of Eradicating Ecocide The revolution before us is only worth joining if it goes to the depths that Mark has explored . . . it is my hope that this book will deepen its readers' belief in the possibility of such a world. - Charles Eisenstein, author of Sacred Economics (from the Foreword) Mark Boyle's ideas are dangerous in the best possible way.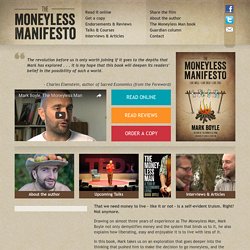 The Moneyless Manifesto | Mark Boyle
Sense & Sustainability | Fresh Perspectives on Sustainable Development
Sustentabilidad
Global Footprint Network :: HOME - Ecological Footprint - Ecological Sustainability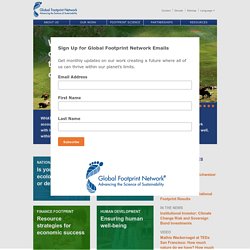 Global Footprint Network is an international think tank working to advance sustainability through use of the Ecological Footprint, a resource accounting tool that measures how much nature we have, and how much we use. This tool is unique in making overshoot measurable – through detailed resource accounts for nations, cities and individuals. By working with governments, investors and opinion leaders we demonstrate the advantages of making ecological limits central to decision-making.
About us... Where do we begin? In 2010 we bought a house in Spain. No big deal, you think, but it had no connection to main services i.e.water, electricity, so is classed as off grid.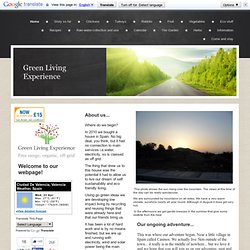 Green Living Experience
SOSTENIBILIDAD Archivos - ecointeligencia - ponte al día en diseño sostenible!
Permaculture Magazine - practical solutions for self-reliance | Permaculture Magazine
This is an attempt to describe in detail everything we have done and everything we continue to do in setting up and running our vegetable growing business. We really hope it's useful to anyone else thinking of starting a similar project, but… we have to point out some limitations! Much of what's written is specific to our 21 acre site – a small-holding growing field-scale vegetables – and might not be completely relevant to other sites.It describes just one way of approaching things when, in reality, there are lots of ways to go about growing.And it's written by inexperienced people! We've only been growing since 2010. There are plenty of more experienced growers out there – some of which we've highlighted in the text.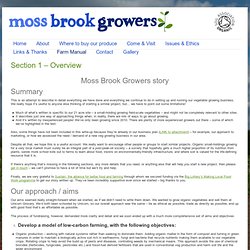 Section 1 – Overview | Moss Brook Growers
Sustainable Man | Promoting Sustainable Lives & Communities
Research in Justice & Sustainability
Can a collapse of global civilization be avoided?
Sustainable buildings and cities
SustainaWiki
Sense and Sustainability | Fresh Perspectives on Sustainable Development
The Transition Handbook - From Oil Dependency to Local Resilience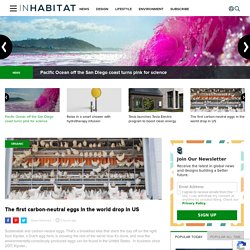 Children in school today spend less time outdoors than ever before, and face increasing rates of obesity, asthma and allergies, ADHD, and other mental and behavioral health problems. At the same time, our civilization is facing catastrophic climate change, which we as a society are totally unequipped to deal with. So how can we improve our children's health and well-being while also teaching them environmental literacy so that they are able to respond to looming ecological problems?
Inhabitat | Design For a Better World!