Story Books Online
Welcome to YouTube! The location filter shows you popular videos from the selected country or region on lists like Most Viewed and in search results.To change your location filter, please use the links in the footer at the bottom of the page. Click "OK" to accept this setting, or click "Cancel" to set your location filter to "Worldwide".
STORYBOOKREADALONG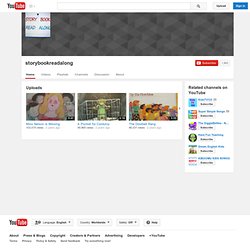 Free children's ebooks for ages 3-11 | Oxford Owl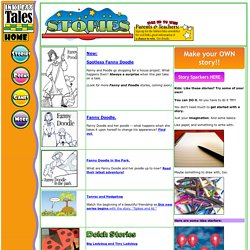 Make your OWN story!! Story Sparkers HERE Kids: Like these stories? Try some of your own! You can DO it. All you have to do it TRY!
Inkless Tales: Stories
SqoolTube Videos: Book Related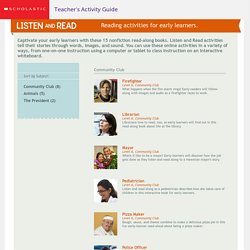 Community Club Home
Listen and Read Veterinarian Level A, Community Club Discover, through the words, images, and audio of this engaging read-aloud, how a veterinarian cares for animals large and small.
Welcome to BOOKPOP
GrimmFairyTales.com
"Once upon a time, on the Island of Meddybemps..." On warm, sunny afternoons, you're likely to find children knocking on the door of Tippity Witchet's windmill house asking her to tell them a Beantime Story.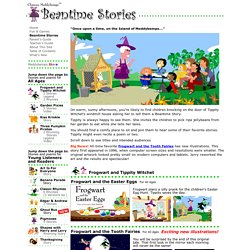 Beantime Stories
Lil' Fingers Storybooks: Original Toddler/preschool/kids(K-3) activites, storybooks, & coloring
RubbishBooks