Story Books Online
Welcome to YouTube! The location filter shows you popular videos from the selected country or region on lists like Most Viewed and in search results.To change your location filter, please use the links in the footer at the bottom of the page. Click "OK" to accept this setting, or click "Cancel" to set your location filter to "Worldwide".
STORYBOOKREADALONG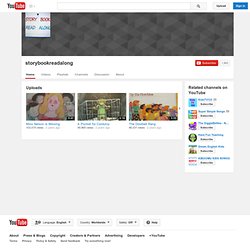 Free children's ebooks for ages 3-11 | Oxford Owl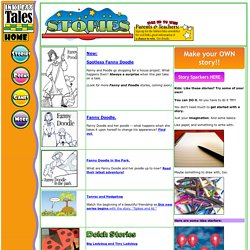 Make your OWN story!! Story Sparkers HERE Kids: Like these stories? Try some of your own! You can DO it. All you have to do it TRY!
Inkless Tales: Stories
SqoolTube Videos: Book Related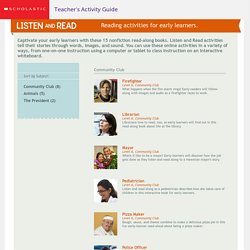 Listen and Read Veterinarian Level A, Community Club Discover, through the words, images, and audio of this engaging read-aloud, how a veterinarian cares for animals large and small.
Welcome to BOOKPOP
Here you will find the heart and soul of the classic value-driven stories written by Stephen Cosgrove and illustrated by magical artists such as Robin, James, Charles Reasoner, Wendy Edelson, Carol Heyer, Ilona Steelhammer, Richard McNatt, Carolyn LaPorte, Laurence Knighton, and many others. It is here at BookPop™ that the books you have searched for so long can be purchased and personalized to suit your needs. But there is much, much more! Here you will find the magic and delight of ChitterChat™, Character Response Technology developed by Stephen, wherein children of all ages can text with his fantasy creations and they respond in kind.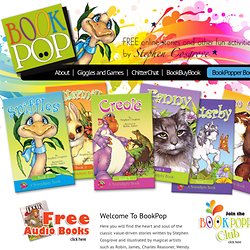 GrimmFairyTales.com
"Once upon a time, on the Island of Meddybemps..." On warm, sunny afternoons, you're likely to find children knocking on the door of Tippity Witchet's windmill house asking her to tell them a Beantime Story. Tippity is always happy to see them. She invites the children to pick ripe jellybeans from her garden to eat while she tells her tales. You should find a comfy place to sit and join them to hear some of their favorite stories. Tippity might even recite a poem or two.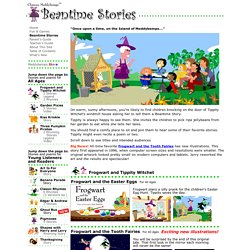 Beantime Stories
Lil' Fingers Storybooks: Original Toddler/preschool/kids(K-3) activites, storybooks, & coloring
This site is produced by WGBH Boston and 9 Story Entertainment in association with TVOntario. Major funding for PEEP and the Big Wide World is provided by the National Science Foundation. Additional funding is provided by Northrop Grumman.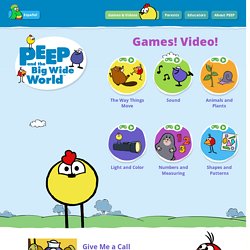 RubbishBooks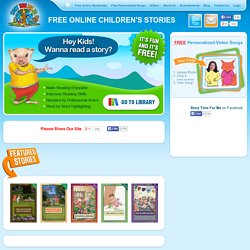 As the founder of the KART Foundation, a child's literacy organization, I find Story Time For Me to be an excellent adaptation of traditional storytelling in the internet age. As children read these quality storybooks, not only are they boosting their reading skills, but they are also learning socially responsible tools for life. Being a researcher who specializes in early childhood education initiatives for the "whole child," I see Story Time For Me as an innovative holistic learning solution that could close the literacy achievement gap between schools, communities, and families. Terica Lynn Swangin