Make recipe cards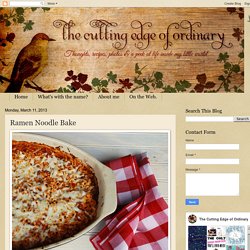 Ramen Noodle Bake
Please don't let the word Ramen stop you from making this recipe.
Spinach and Ricotta Stuffed Shell Recipe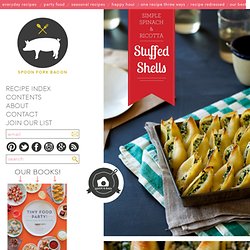 There's nothing better then making a big batch of stuffed shells and feeding friends.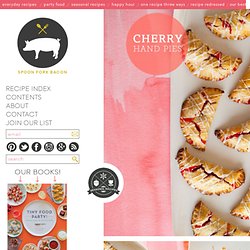 Oh yes. Single serving pastries.
Cherry Hand Pie Recipe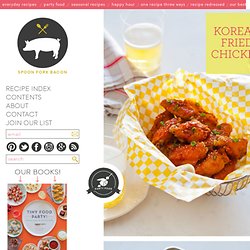 Hi All!
Korean Fried Chicken recipe
Mini Blueberry Galette recipe
For those of you who have made New Years resolutions and plan on keeping them, I applaud you. For those of you like me, here's an awesome dessert recipe that's also super simple to put together.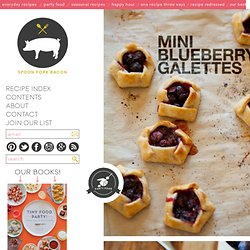 So I've had a really busy couple of weeks, well more like a really busy couple of months…and you know what? I'm tired.
Galbi Jim. Korean Style Braised Short Rib Stew recipe.
Pork Belly Slider recipe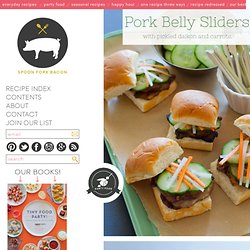 Hello everyone.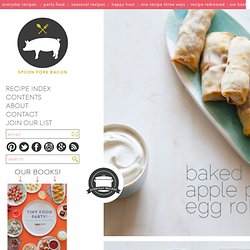 Hi All!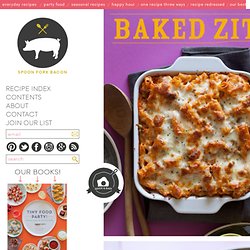 I'm having a hard time with the weather. It has been super nice here in LA. This means, t shirts, dresses, and shorts.
Baked Ziti recipe
We're ending our week of pizza dough with a dessert…..cinnamon-sugar messy bread with vanilla icing! It's super easy to make and fun to eat.
Cinnamon Sugar Messy Bread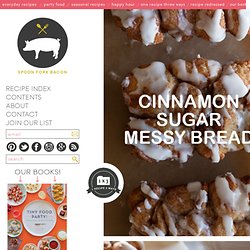 Have you guys ever seen the movie Fried Green Tomatoes? I used to watch that movie over and over again when I discovered it as a teen. In fact, I'm pretty sure it kind of helped shaped my personality.
Baked Tomato recipe
Creamy Garlic Penne Pasta Recipe - Food.com - 43023
Mini Meatloaves
Note: This recipe has been modified from when it was originally posted for greater user-friendliness, particularly in dissolving the sugar. First of all, I hope everyone who celebrates Thanksgiving had a wonderful holiday weekend! Aside from my little girl being sick, we had a great, laid-back week full of my husband being off work, shopping, great food, working on our house, movies, and enjoying the gorgeous Louisiana fall weather!
Apple Cider Caramels
Sweet and Savory Flank Steak
I wasn't sure what to call this recipe, because the scribbled notes in my own recipe book say, "Uncle Joe's Flank Steak". I got this recipe several years ago from (surprise) my Uncle Joe, after eating it at a bbq at their house and falling in love with it. However I hate it when recipe titles don't actually describe the flavors in the food. Like, "Oodle doodle bars" or "yummy to my tummy chicken" etc. Why not just say, "Chocolate nut bars with caramel" or "lemon garlic chicken", ya know? So on that note, I'm going to call this sweet and savory flank steak.
During the summer months we constantly get emails saying, "Help! I just got a million pounds of [insert fruit of your choice here] what can I make with it??" If that's you, this should be at the top of your list!
How To: Make Homemade Fruit Roll-Ups
Buttermilk Toffee Pancakes
Blueberry Buckle