BLOG DEL ALUMNO
Si queremos que los alumnos creen sus propios contenidos digitales a través de un Blog necesitamos herramientas que de forma sencilla puedan ser administrados por del profesor y no necesiten registro para el alumno. Kidblog cumple con estos requisitos además de ser muy sencillo y con un entorno muy intuitivo tanto para el profesor como para el alumno.También existen herramientas de creación que no necesitan registro muy útiles para los alumnos que se verán en los contenidos de este curso. Jun 21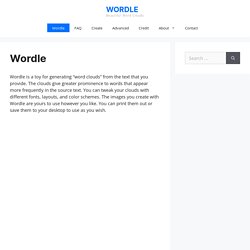 Wordle is a toy for generating "word clouds" from text that you provide. The clouds give greater prominence to words that appear more frequently in the source text. You can tweak your clouds with different fonts, layouts, and color schemes. The images you create with Wordle are yours to use however you like. You can print them out, or save them to the Wordle gallery to share with your friends.
Pen.io es quizás la quinta esencia de la sencillez en la publicación de páginas web: ¡hacer clic y editar! La verdad es que de entrada tiene pocas opciones y plantillas (style) pero en mi opinión, es lo que lo hace tan potente para trabajar con niños pequeños: simplemente clicar y escribir, si más preocupaciones. Como mucho, añadir una imagen con arrastrar y soltar. Una vez publicado, nuestro contenido queda almacenado permanentemente en Internet y accesible con una URL relativamente corta y fácil de anotar... Y en contenido es editable, es decir que podemos modificarlo una vez publicado.
En la nube TIC: Pen.io... publica fácil en la Web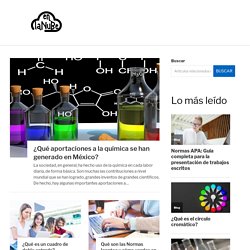 Basic editing ↑ ↓ ← → Move Ctrl+XCut Ctrl+CCopy Ctrl+VPaste
Built for Teachers Kidblog is designed for K-12 teachers who want to provide each student with an individual blog. Students publish posts and participate in academic discussions within a secure classroom blogging community.