Leadership & success
About Us | Manager Tools
[ About Us ] Manager Tools produces two free weekly podcasts designed to give managers and individual contributors actionable recommendations to further their careers: Manager Tools and Career Tools. Manager Tools is hiring.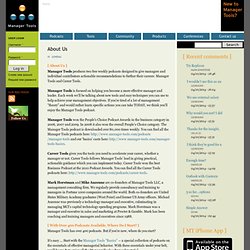 During our the Improve Your Feedback Show we made reference to the DiSC model. In addition, we have a number of podcasts specifically on the details of the DiSC model in our Registered Listeners Section. If you're interested in the DiSC model and haven't registered yet, you'll want to register and listen to these special podcasts.
DiSC® Model Summary | Manager Tools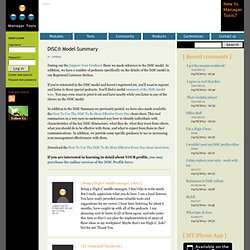 Learn more about the science of success with Heidi Grant Halvorson's HBR Single , based on this blog post.