Homesteading: Technical
Old-Fashioned, Pioneer & Primitive Skills & Resources. 7 Tips For Shoveling Snow. This winter there's no business!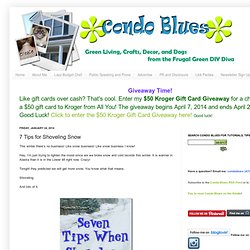 Like snow business! Like snow business I know! Hey, I'm just trying to lighten the mood since we we broke snow and cold records this winter. It is warmer in Alaska than it is in the Lower 48 right now. Crazy! 35 Secret Passageways Built Into Houses. Apr 16, 2012 Everyone has a secret hiding place, some are just more elaborate than others.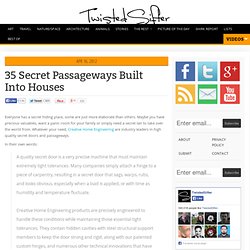 Maybe you have precious valuables, want a panic room for your family or simply need a secret lair to take over the world from.
Tools: Tips, Info & Homemade Tools. Kilns. Energy. Off Grid. Global Village Construction Set. An Introduction To Porous Pavement. Terasa Young, Water Resources Agent, Clemson ExtensionMay 2013 Fig. 1.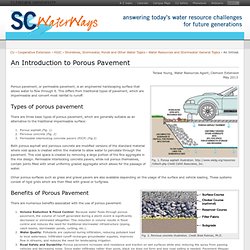 Porous asphalt illustration. Credit Cahill Associates, Inc. Porous pavement, or permeable pavement, is an engineered hardscaping surface that allows water to flow through it. HowStuffWorks. Almost 2000 Uses For WD 40. I've been enjoying browsing this site today.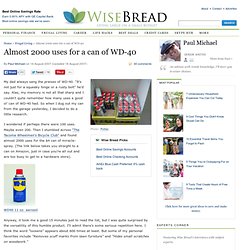 Thanks for so much great info. I just wanted to add my $0.02 (as a former mechanic) on WD40 that fellow frugalists might appreciate: 5 Gallon Bucket Articles, Videos and Community | Five Gallon Ideas. Projects: AtomicShrimp.com. Other Projects I Have In Mind To Tackle: I want to make a machine that paints pictures - either a big paint plotter, or something that works as (some kind of) robotic analogue of the human arm.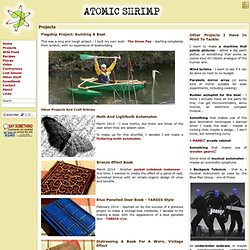 Wind turbine - I want to see if it can be done on next to no budget. Make Your Own Paint. Decorating techniques make use of the most unexpected local resources.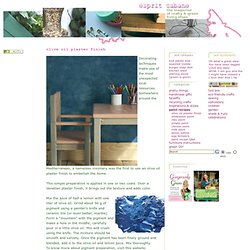 Somewhere around the Mediterranean, a nameless visionary was the first to use an olive oil plaster finish to embellish the home. This simple preparation is applied in one or two coats. Over a Venetian plaster finish, it brings out the texture and adds color. Household Cyclopedia - DIY Paints & Dyes. How To Make Recycled Paper - Steward Community Woodland. Producing your own exclusive, original, hand-made paper is easy and creative.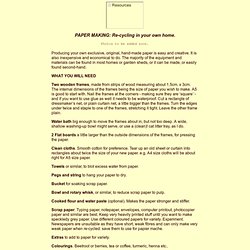 It is also inexpensive and economical to do. The majority of the equipment and materials can be found in most homes or garden sheds, or it can be made, or easily found second-hand. Two wooden frames, made from strips of wood measuring about 1.5cm. x 3cm. The internal dimensions of the frames being the size of paper you wish to make. Neo-Tribal "Epoxy"/AKA Cutler's Resin - The Knife Network Forums : Knife Making Discussions. A few minutes ago, I glued a blade in a piece of antler using the pine pitch glue.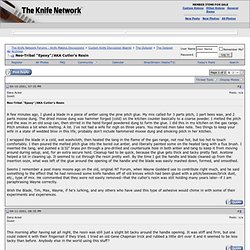 My mix called for 3 parts pitch, 1 part bees wax, and 2 parts moose dung. The dried moose dung was hammer forged (cold) on the kitchen counter basically to a coarse powder. I melted the pitch and the wax in an old soup can, then stirred in the hand forged powdered dung to form the glue. I did this in my kitchen on the gas range. Small Farm Resources: Journey To Forever.
Back to the land – a 140-year trend "Ten Acres Enough: The Small Farm Dream is Possible" by Lynn R Miller, Ralph C Miller, Edmund Morris, 1864, 2nd Edition 1996, Small Farmers Journal, ISBN 1885210035 First published in 1864, this is the journal of a man who moved from the city to the country a hundred years before it became the fashion.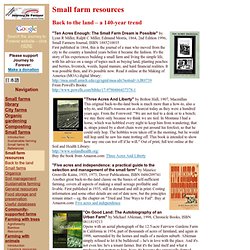 It's the story of his experiences building a small farm and living the simple life, with his advice on a range of topics such as buying land, planting peaches and berries, livestock, weeds, liquid manure, and hard financial realities. It was possible then, and it's possible now. Read it online at the Making of America (MOA) digital library: From Powell's Books: Farm Hack. Hypertufa Pots (Perlite, Peat Moss, Cement) .I'm so excited to be here at Remodelaholic guest posting again!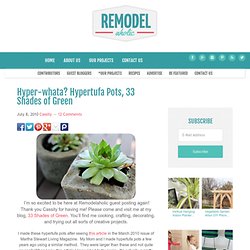 Thank you Cassity for having me! Please come and visit me at my blog, 33 Shades of Green. You'll find me cooking, crafting, decorating, and trying out all sorts of creative projects. I made these hypertufa pots after seeing this article in the March 2010 issue of Martha Stewart Living Magazine. My Mom and I made hypertufa pots a few years ago using a similar method. DIY Compost Sifter. DIY Compost Tumbler Tutorial. We made a compost tumbler for my sister in law for her birthday last year. This tutorial and information/ idea comes from Janet Luke's amazing Green Urban Living.
You'll need:A table of some type A plastic food grade drum4 castor wheels2 galvanized hingesScrews1 galvanized hasp and staple latch1 carabiner JigsawDrill Mr Ecochick made a small table out of old fence posts we had lying around.
A $5 Fake Brick Pizza Oven Hack. DIY Firewood: How To Make Logs From Newspaper. I'm always looking for new ways of of using common household materials in a survival situation. The other day I came across how you can take old newspapers and turn them into logs that can be used for fuel similar to any other log. How to Make Logs from Newspaper Step 1: Soak the Newspaper Step 2: Drain and Lay Out the Paper Step 3: Roll the Wet Newspaper Around a Dowel.
DIY: Cheesemaking Equipment: Free PDF. To make all of these Instructables, download this collection of How To's as an ebook. Download » "How to Make Cheese" is your step-by-step guide to easy cheesemaking at home! In this book, you will learn how to make 30-minute mozzarella, easy ricotta, and even an indoor cave to age your own cheese in! All projects come from Instructables.com, are written by our creative community, and contain pictures for each step so you can easily make these yourself.
Antique Tractors - Yesterday's Tractors : Parts and Online Community. Repair A Flatscreen Monitor For $15. FIRST OF ALL, BE VERY CAREFUL, THE CCFT LAMPS CONTAIN MERCURY GAS WHICH IS VERY POISONOUS. I take no responsibility if you are in any way injured by mercury gas or any other procedure described in this instructable. To be safe you should do this outdoors or in a very well ventilated area in case the lamps break. Lindsay's Technical Books. The 18 Most Suppressed Inventions. DIY Soap & Household Products. Making Candles & Oil Lamps.
Other's Related Pearltrees
Potterycrafts Home Page - Learn Pottery Techniques, buy materials, equipment, clay, glaze - Modellin. S Focus on Glassmaking.
---