Graphics & Lifestyle Blogs
Graphics & Lifestyle Blogs. Fubiz™ Design You Trust – Design and Beyond! Only cool stuff! Must be printed. Irdesigner. iGNANT. The Design Ark. Striving for Perfection by Kelly Reemsten.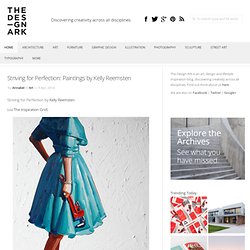 (via The Inspiration Grid) Nacion branding by Anagrama who are consistently brilliant. Previously here and here. Nacion is a multi-purpose real-estate development project located in Monterrey, Mexico. With space for apartment homes, offices and stores, Nacion aims to be the ultimate all-in-one community for its residents. The Design Blog. Designspiration. Graphisme.fr. Pantonism. HouHouHaHa - The Art of Sharing. La boite verte : Site de découverte sur la photographie, la science, les arts et tout ce qui est insolite.
FFFFOUND! Beautiful/Decay. MashKULTURE. TWBE. BOOOOOOOM! Lifelounge. The Cool Hunter. HYPEBEAST. Monoscope | Deux. Rad Collector. Empire Ave. NYSkateboarding. Complex | Dry country: Archive. Archive. Derived from the Greek mythology of Thanatos, the daemon personification of death, thanatology is the academic study of dying, death and grief, and encompasses thoughts, feelings, attitudes, events and the psychological mechanisms of dealing with them.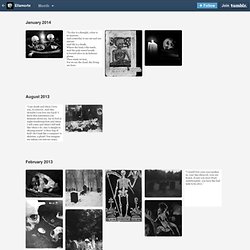 While the topic is wide-ranging, thanatology further includes sociology, biology, history, theology, psychology, economics, art and literature, as well as medical changes which occur in the body during the process of dying and after death. These changes can include deathbed visions, the experience of grief in both closer and larger circles surrounding the deceased, and ritual practices relating to death.
Full article here! I are Steven. So in the printing world there is always a debate on whether to use compatible or original printer inkjet cartridges.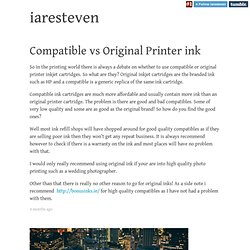 So what are they? Original inkjet cartridges are the branded ink such as HP and a compatible is a generic replica of the same ink cartridge. Compatible ink cartridges are much more affordable and usually contain more ink than an original printer cartridge. The problem is there are good and bad compatibles. Some of very low quality and some are as good as the original brand! THESE AMERICANS. Nepenthes New York. Copyranter. The Cloud Kickers™ Blog. Union Street. Sharpie Markers Official Blog. Core77 / industrial design magazine + resource / home. Graphic porn. Joe Warburton. Fuegin' La MJC. TheDieline.Package Blog. Les éditions pénible. Discount - Dans la limite des stocks disponibles !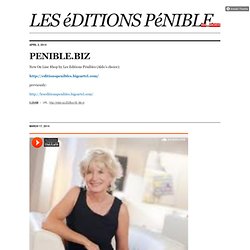 Exposition-vente à la Galerie Jeune Création à partir du 17 octobre à 18hExhibition-sale at the Galerie Jeune Création from the 17th of october at 6:00pmDe 1,99 à 199,90 euros ! From 1,99 to 199,90 euros! Avec des oeuvres de / With artworks byMathieu Arbez, Luc Barrovecchio, Marion Bénard, Ghyslain Bertholon, Marion Brusley, Jean-Baptiste Caron, Romain Cattenoz, Collectif JJ EDITI, Julien Deprez, Antoine Desailly, Julien des Monstiers, Alexandre d'Huy, Pierre Dumonthier, Julie Guillaume, Margret Hoppe, Jisook Min, Elizaveta Konovalova, Marianne Lécareux, Sabrina Lestarquit, Emeric Lhuisset, Aurelien Maillard, Colombe Marcasiano, Sylvie Mas, Anna Mindszenti, Marie Morel, Celia Nkala, Bárbara Palomino, Marine Provost, Enrique Ramírez, Lola Reboud, Pierre Roy-Camille, Seo Hye-soon, Florian Sicard, Jonathan Sitthiphonh, Pierre Tectin, Helene Tilman, Romain Weintzem, Leïla Rose Willis, Siegfried Zeller.
DeviantART. Modart. Format Magazine Urban Art Fashion. Design Milk: Modern Design. We The Urban. MUSIC: A$AP Rocky Debuts New Song @ Coachella 2014 The first day of this year's Coachella Music & Arts Festival is a wrap, so expect numerous live sets to be posted on our site within the next few hours and days.
Read More MUSIC: Michael Jackson - Xscape The wait is over! The title track and single for Michael Jackson's upcoming L.A. Dazed Digital. RVCA / ANPQuarterly. ANIMAL NY. Polkadot. Upper Playground. Illest.
---