Funny things to Read
15 Oxymorons". An oxymoron is a combination of words that contradict each other.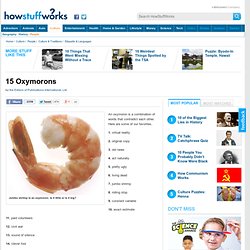 Here are some of our favorites. 1. virtual reality. The Truth Behind Personal Ads Jokes. Not bad!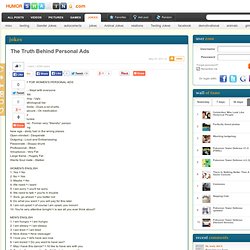 27 votes | 4099 views DICTIONARY FOR WOMEN'S PERSONAL ADS 40-ish - 49 Adventurous - Slept with everyone Athletic - No tits Average looking - Ugly Beautiful - Pathological liar Contagious Smile - Does a lot of pills Emotionally secure - On medication Feminist - Fat Free spirit - Junkie Friendship first - Former very *friendly* person Fun - Annoying New Age - Body hair in the wrong places Open-minded - Desperate Outgoing - Loud and Embarrassing Passionate - Sloppy drunk Professional - Bitch Voluptuous - Very Fat Large frame - Hugely Fat Wants Soul mate - Stalker WOMEN'S ENGLISH 1.
Yes = No 2. Best Non-Sex Feeling Ever? Foreign Signs. In a Tokyo Hotel: Is forbitten to steal hotel towels please.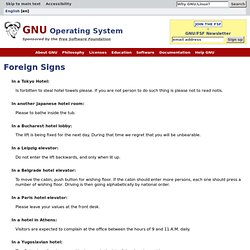 If you are not person to do such thing is please not to read notis. In another Japanese hotel room: Please to bathe inside the tub. In a Bucharest hotel lobby: Why never to ask favors from the Graphic Designers | Funny Emails. Story goes : Shannon (the secretary) has lost her cat and has asked David (the graphic designer) to help with a lost poster.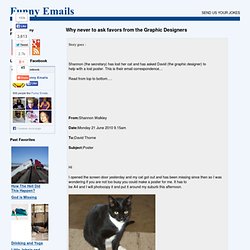 This is their email correspondence…Read from top to bottom…. From:Shannon WalkleyDate:Monday 21 June 2010 9.15amTo:David ThorneSubject:Poster HiI opened the screen door yesterday and my cat got out and has been missing since then so I was wondering if you are not too busy you could make a poster for me. It has to be A4 and I will photocopy it and put it around my suburb this afternoon.
This is the only photo of her I have she answers to the name Missy and is black and white and about 8 months old. missing on Harper street and my phone number.Thanks Shan.From: David ThorneDate:Monday 21 June 2010 9.26amTo:Shannon WalkleySubject:Re: Poster Dear Shannon,That is shocking news.Although I have two clients expecting completed work this afternoon, I will, of course, drop everything and do whatever it takes to facilitate the speedy return of Missy.Regards, David.
Kids talk Science. This page is brought to you by UC Berkeley Parents Network Back to the Jokes & Quotes Collection THE FOLLOWING ARE ALL QUOTES FROM 11 YEAR OLDS' SCIENCE EXAMS: * "Water is composed of two gins, Oxygin and Hydrogin.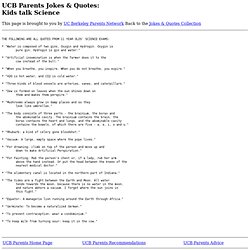 Oxygin is pure gin. Man Knowledge #1,887. Killer_Biscuits_.JPG (349×480) Haiku error messages. A file that big?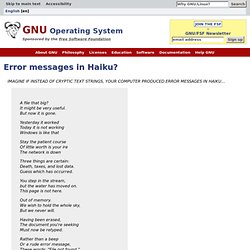 It might be very useful. But now it is gone. Yesterday it worked Today it is not working Windows is like that Stay the patient course Of little worth is your ire The network is down Three things are certain: Death, taxes, and lost data. Six Advantages to Not Having Any Money — Almost Frugal. 1.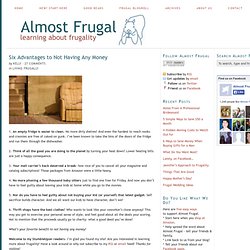 An empty fridge is easier to clean. No more dirty shelves! And even the hardest to reach nooks and crannies are free of caked-on gunk. I've been known to take the bins of the doors of the fridge and run them through the dishwasher. 2. Facebook rant EPIC WIN. 11 Awesomely Incorrect Test Answers from Kids from You're Doing It Right. Cheating. Cookies by Douglas Adams. English. Untitled. Eight Absurd Texts That Make You Wish Your Mom Didn't Have An iPhone. Mother-in-law. I was happy.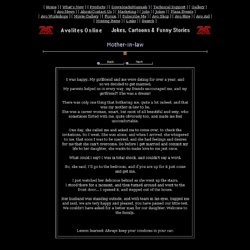 My girlfriend and me were dating for over a year, and so we decided to get married. My parents helped us in every way, my friends encouraged me, and my girlfriend? She was a dream! There was only one thing that bothering me, quite a lot indeed, and that was my mother-in-law to be. Facebook Changes We'd Actually Want To See. If you had a dollar for every person who posted their hatred of the new Facebook layout, you'd be able to give Mark Zuckerberg a run for his money.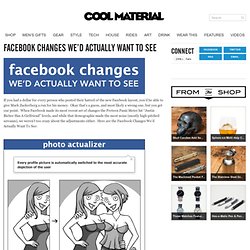 Okay that's a guess, and most likely a wrong one, but you get our point. When Facebook made its most recent set of changes the Preteen Panic Meter hit "Justin Bieber Has A Girlfriend" levels, and while that demographic made the most noise (mostly high-pitched screams), we weren't too crazy about the adjustments either. What the State Motto Really should be... Water is dangerous. This was found on the newsgroup: rec.humor.funny A student at Eagle Rock Junior High won first prize at the Greater Idaho Falls Science Fair, April 26.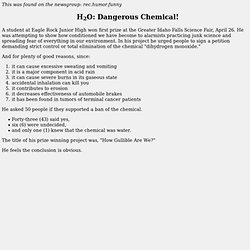 He was attempting to show how conditioned we have become to alarmists practicing junk science and spreading fear of everything in our environment. In his project he urged people to sign a petition demanding strict control or total elimination of the chemical "dihydrogen monoxide. " And for plenty of good reasons, since: it can cause excessive sweating and vomiting it is a major component in acid rain it can cause severe burns in its gaseous state accidental inhalation can kill you it contributes to erosion it decreases effectiveness of automobile brakes it has been found in tumors of terminal cancer patients He asked 50 people if they supported a ban of the chemical. 20 Biggest Idiots On Facebook. 25 Random "Sarcastic" Funny Short Letters. LaughNet. If Men Made the Rules. Pictures - Yet another iPhone FAIL: Because Auto-Correct is the worst thing...
Things People Said: Courtroom Quotations. Why americans should never be allowed to travel. AMAZINGLY SIMPLE HOME REMEDIES. LOTS OF PUNS. - what to do in an emergency. Hurricane Recipes! Www.cs.columbia.edu/sip/sipit/funeral.txt.
Fake iPhone Text - vUB5Q. Awkward. Nargaque.files.wordpress.com/2010/11/planning_vs_the_internet.png. George's Humour - gotta love kids. World's funniest joke. An Actual letter to the Canadian Passport office | MillionFace. Or2dv.jpg from jwz.org. Dear blank, please blank. He could be your boss one day. Headline of the year?
---