Créer un avatar
Free Online Avatar Maker by QuickFlashGames.com
You can use this online avatar maker to make avatars for forums or msn messenger display picture or yahoo messenger diplay picture.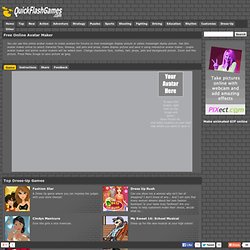 ジョジョ顔メーカー1.1
Create an Avatar online - Crop image - Picasion - Create GIF animations online - Make an Animated GIF
Open picasion.com/create-avatar and the instructions to make an avatar are simple, but you need first to choose your image ensuring that it represents what you wish to say. You can browse all the images on your computer, chose one from the list, upload it, select the size and area you want to use and then click 'Create Avatar' and it will be ready to use on whichever website or social media you wish. You can also use the package to resize image or crop images and save them – a great tool in one place.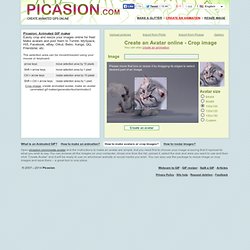 create your mangatar
Anime Face Maker v1.0 by ~geN8hedgehog on deviantART