Others
Blutsbrüder
BIEF - Home
Best story book ever
When the first Japanese woman to win the Miss International title in 52 years, Ikumi Yoshimatsu, refused to go to work for any mafia-connected talent agency, she found out that standing up for the right thing is a sure way to get knocked off your throne. The 53rd Miss International was crowned Tuesday in Tokyo, but her predecessor, the first Japanese woman to win the title in 52 years, Ikumi Yoshimatsu, was not there to hand over her crown. Ms.
Stephen King: Tax Me, for F@%&'s Sake!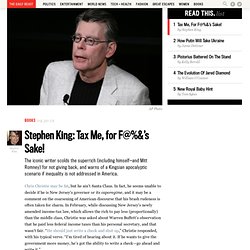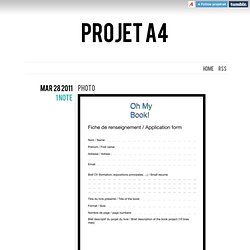 Projet A4
Le livre est un lieu exceptionnel pour la création photographique, mettant en jeu les questions de l'espace, du format, du récit en images. Il est devenu pour de nombreux photographes un médium en soi, interrogeant de manière spécifique les façons de montrer la photographie aujourd'hui. Nous souhaitons répondre à cet engouement en organisant une exposition de livres choisis auto-produits ou auto-édités.
AP%20LITERARY%20TERMS
A Glossary of Literary Terms
Blank Verse. Unrhymed iambic pentameter.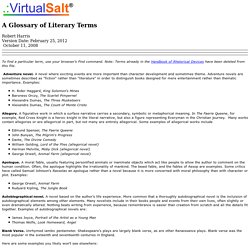 La goleada literaria de Francia y la nueva Anna Karenina del cine >> Papeles Perdidos
Corre el año 2012.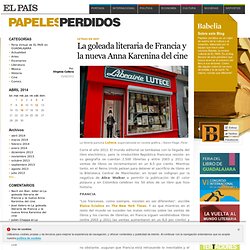 eBouquin
Accès hors campus
Cairn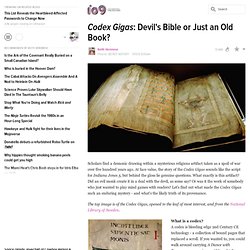 Why would one expect this? I would imagine once a professional calligrapher has achieved a certain level of skill, their style might well remain fairly fixed throughout the rest of their adult lifetime, especially in a society that didn't put much value on artistic innovation or personal expression. Anyway, the article on the lore says:
Codex Gigas: Devil's Bible or Just an Old Book?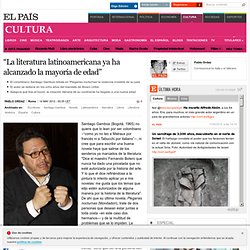 "La literatura latinoamericana ya ha alcanzado la mayoría de edad"
Santiago Gamboa (Bogotá, 1965) no quiere que lo lean por ser colombiano –"como yo no leo a Malraux por francés ni a Tabucchi por italiano"--, ni cree que para escribir una buena novela haya que salirse de los senderos ya marcados de la literatura: "Dice el maestro Fernando Botero que nunca ha dado una pincelada que no esté autorizada por la historia del arte. Y lo que él dice refiriéndose a la pintura lo intento aplicar yo a mis novelas: me gusta que los temas que elijo estén autorizados de alguna manera por la historia de la literatura".
Les livres rendent intelligent, pas Internet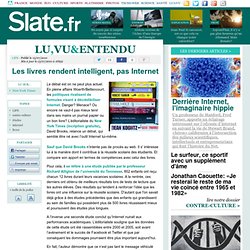 Le débat est on ne peut plus actuel. En pleine affaire Woerth/Bettencourt, les politiques rivalisent de formules visant à décrédibiliser Internet. Danger?
Le livre que je n'ai pas écrit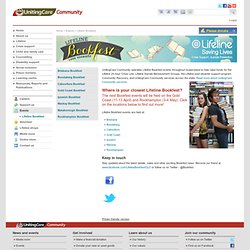 UnitingCare Community operates Lifeline Bookfest events throughout Queensland to help raise funds for the Lifeline 24-hour Crisis Line, Lifeline Suicide Bereavement Groups, the Lifeline post-disaster support program Community Recovery, and UnitingCare Community services across the state.
Brisbane Bookfest | UnitingCare Community
Institute for the Future of the Book
Forside - Bjørnsonfestivalen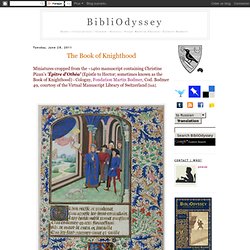 The Book of Knighthood
Miniatures cropped from the ~1460 manuscript containing Christine Pizan's 'Épître d'Othéa' (Epistle to Hector; sometimes known as the Book of Knighthood) - Cologny, Fondation Martin Bodmer, Cod. Bodmer 49, courtesy of the Virtual Manuscript Library of Switzerland [link]. Christine de Pizan (Pisan) (c.1363-1430) was raised among the nobility of Paris and pursued intensive studies in literature, history, languages and the sciences.
Base de données anarchistes
Feria del Libro de Madrid
Frankfurt Book
THE COMPOSITES
If you were in high school in the late 1980s and wanted to see Eraserhead, you would still have to draft a friend with a car to drive to the nearest college town for a late night screening. That's why it seemed like such a cultural sea change when, on the heels of his success with Twin Peaks, David Lynch's adaptation of Barry Gifford's Wild at Heart hit the multiplexes in 1990.
gift guide for the book lover by Ellie on Etsy
UbuWeb
Joel Stein is being roundly booed as a snob for opining in a recent Times roundtable that "Adults Should Read Adult Books" and steer clear of young adult fare.
On Snobbery and Books for Grown-Ups
The modern war canon - The Browser
This interview first appeared in The Browser, as part of the FiveBooks series.
Chinese Poems
The pleasures of rereading | Books | The Observer
It usually starts with a pretence of steeliness. Not the whole thing, I'll tell myself, reaching for the ruined paperback. One chapter, a favourite passage, then I'll wedge it back in with those books begun but not yet finished; the dozens more bought or inherited that I honestly mean to open, sooner to get to all of Dickens. I'm a chronic rereader, mostly of novels, and it is a habit as coiled with guilt as it is with pleasure, because every go-round with a favourite is also another time I haven't read Bleak House.
BookMooch: trade your books with other people
Audiolibros
Whichbook | A new way of choosing what to read next - StumbleUpon
Gapers Block : GB Book Club : Chicago Books
Reader
30 Books I'm Glad I Read Before 30 - StumbleUpon
"Turing's Cathedral": Gods of the digital universe - Nonfiction
madrid
The brilliance of speculative sci-fi - Science Fiction and Fantasy
Whichbook | A new way of choosing what to read next
Book recommendations from readers like you
Books you read that you weren't supposed to read
Free Classic AudioBooks. Digital narration for the 21st Century - StumbleUpon
El Butano Popular - Librepensamiento y explicaciones
LOVE ME, LOVE MY BOOKS
Wikibooks
In the Land of the Non-Reader
The Joy of Books