Animations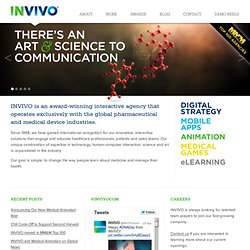 Medical Animation, Illustration, and Interactive Media | InViVo Communications
Since 1998, we have gained international recognition for our innovative, interactive solutions that engage and educate healthcare professionals, patients and sales teams. Our unique combination of expertise in technology, human-computer interaction, science and art is unparalleled in the industry. Our goal is simple: to change the way people learn about medicine and manage their health. @InvivoCom Careers INVIVO is always looking for talented team players to join our fast-growing company.
Bio-Alive Biology and Life Science Video Share
BionicMe | Bionics, Robotics, Prosthetics, Artificial Intelligence, Nanotechnology, Virtual Reality and Computing Forums
McDonalds plans to test 7,000 touchscreen kiosks at restaurants in Europe, in an effort to streamline ordering food. Unfortunately, this will eventually mean they will layoff employees who are no longer needed. How long until the rest of the workers in the back of a Mcdonalds are robots? A lot of the food cooking process is automated already. All they need are robots to put the burger down on the bun, and add some ketchup and mustard.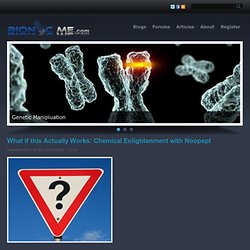 WEHI-TV | Walter and Eliza Hall Institute of Medical Research
Biomedical animator Drew Berry ( Walter and Eliza Hall Institute of Medical Research ) is known for his fantastic and detailed depictions of complex biomolecular systems. His award-winning work, which can be viewed online, in television and film, and in museums throughout the world, now appears in new and unusual venues thanks to a collaboration with the musician Björk. Björk's latest project Biophilia manifests her love for music, technology, and nature in many ways: an album, iPad app, touring production (which includes a 24-woman Icelandic choir and a musical Tesla coil), and a music education initiative. To accompany the song "Hollow," Björk's meditation on biological ancestry, Berry created a lush landscape for DNA to replicate (and sparkle) to the music.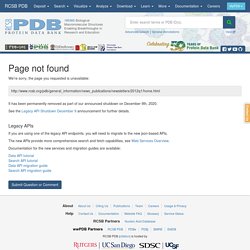 PDB Newsletter
GrahamJ Medical Media Home
3dciencia
Visual science » Blog Archive » Ribosome structure
VCAC: Cellular Processes: Electron Transport Chain: The Movie