Ink/Watercolor
Watercolors by Grzegorz Wróbel
Stéphane Coutelle by okmarzo April 7, 2014 Stéphane Coutelle is a French photographer who has just released his latest series entitled 'Insomnies'. The intimate photos portray the beginnings of an untold story of women's wanderings.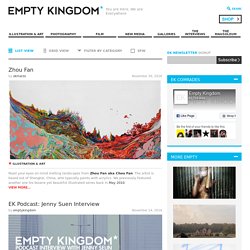 Carne Griffiths
All sizes | Fire Sunset to Saint-Raphael, Var ~ France ~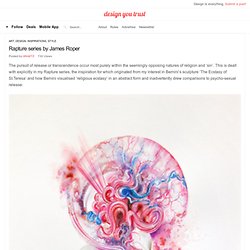 Rapture series by James Roper
The pursuit of release or transcendence occur most purely within the seemingly opposing natures of religion and 'sin'. This is dealt with explicitly in my Rapture series, the inspiration for which originated from my interest in Bernini's sculpture 'The Ecstasy of St.Teresa' and how Bernini visualised 'religious ecstasy' in an abstract form and inadvertently drew comparisons to psycho-sexual release: More artworks! Spread your love! Share this post if you like it:
Illustrations by Budi Satria Kwan
Nadia Moss
Rebecca Bird
Will Barras
Justin Lee Williams
Philip Govedare
Fredrik Akum
Liu Maoshan well-known landscape artist, member of the Chinese Artists Association, Vice-President of the Suzhou Academy of Chinese Painting, was born in Suzhou in 1942. He was graduated from the Suzhou Institute of Arts and Crafts in 1962. Having mastered a solid and intensive understanding of the works of classical European masters and modern impressionism, he later changed his interest to the creation of Chinese landscape painting. In recent years, he has visited Japan, Britain, America, Hong Kong and other places where he held his one-man shows and participated in cultural exchanges. His works received high acclaim and are now in permanent collections in museums and galleries in China and abroad.
Liu Maoshan paintings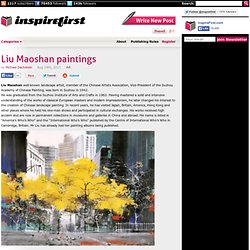 Watercolour Paintings by Dmitriy Rebus Larin – Inspiration Hut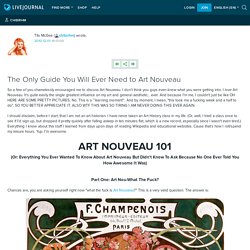 So a few of you shamelessly encouraged me to discuss Art Nouveau. I don't think you guys even knew what you were getting into. I love Art Nouveau. It's quite easily the single greatest influence on my art and general aesthetic... ever. And because I'm me, I couldn't just be like OH HERE ARE SOME PRETTY PICTURES. No.
chibirhm: The Only Guide You Will Ever Need to Art Nouveau
Birds by Abby Diamond
Logic takes care of itself; all we have to do is to look and see how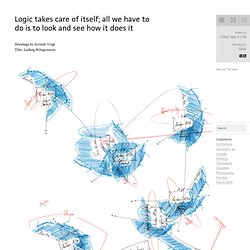 Logic takes care of itself; all we have to do is to look and see how it does it Drawings by Jorinde Voigt Title: Ludwig Wittgenstein 1 — The world is everything that is the case. 2 — What is the case, the fact, is the existence of atomic facts 2.01 — An atomic fact is a combination of objects (entities, things) 2.013 — Every thing is, as it were, in a space of possible atomic facts.
siscott-dalillama.jpg (JPEG Image, 600x806 pixels) - Scaled (91%)
Floppy Disk Art by Nick Gentry
Garden
‪Painting on Water‬‏
Tate Britain | Turner Whistler Monet | Room 3
Lady Fox
Conrad Roset | Illustrator
20 Amazing Watercolor Masterpieces
Home : Stina Persson
09-045L.jpg (JPEG Image, 583x600 pixels)
1601817.jpg (JPEG Image, 800x558 pixels)
Water ink - BDDP Unlimited and Solidarités International
Beautiful/Decay Cult of the Creative Arts