Myths & Stories
An Imagined Girls Night With Katniss Everdeen, Hermione Granger, Bella Swan And Buffy Summers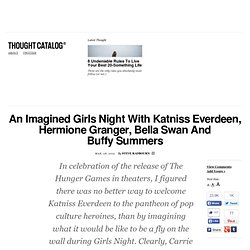 In celebration of the release of The Hunger Games in theaters, I figured there was no better way to welcome Katniss Everdeen to the pantheon of pop culture heroines, than by imagining what it would be like to be a fly on the wall during Girls Night. Clearly, Carrie Bradshaw was not invited. Buffy: Hi girls!
Welcome! Here you may find the brilliant "Very Secret Diary" series by the wonderful Cassandra Claire. These are also published in her LiveJournal, but she was kind enough to agree to let your humble servant here publish them here. Enjoy!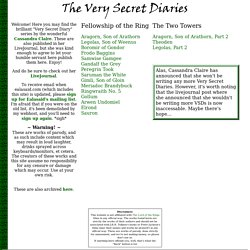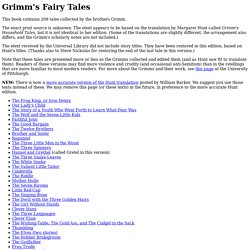 This book contains 209 tales collected by the brothers Grimm. The exact print source is unknown. The etext appears to be based on the translation by Margaret Hunt called Grimm's Household Tales, but it is not identical to her edition.