Språk
How to learn languages for free? This collection features lessons in 40 languages, including Spanish , French , English , Mandarin , Italian , Russian and more. Download audio lessons to your computer or mp3 player and you're good to go. Arabic Arabic Language Lessons - iTunes Free The US Peace Corps serves up 10 free lessons that will teach you the Arabic spoken in Jordan. The web site includes a useful transcript.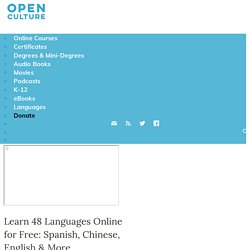 I've edited a monthly magazine for more than six years, and it's a job that's come with more frustration than reward. If there's one thing I am grateful for — and it sure isn't the pay — it's that my work has allowed endless time to hone my craft to Louis Skolnick levels of grammar geekery. As someone who slings red ink for a living, let me tell you: grammar is an ultra-micro component in the larger picture; it lies somewhere in the final steps of the editing trail; and as such it's an overrated quasi-irrelevancy in the creative process, perpetuated into importance primarily by bitter nerds who accumulate tweed jackets and crippling inferiority complexes. But experience has also taught me that readers, for better or worse, will approach your work with a jaundiced eye and an itch to judge. While your grammar shouldn't be a reflection of your creative powers or writing abilities, let's face it — it usually is.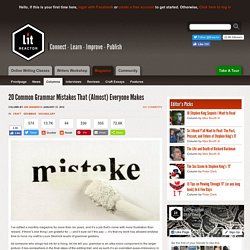 French Swear Words: My 10 Favorites
by Julie Blakley | March 4th, 2011 For those who learned French in the classroom, I'm guessing the teacher was not willing (or able) to teach students how to properly and thoroughly cuss in French. So, in that vein, here are some of my very favorite French curses. These are the things you hear spilling out of cab driver's mouths, accidentally being shouted by a grandmother when she drops the milk, or accompanied by grimaced faces and occasional hand gestures in the streets of Paris.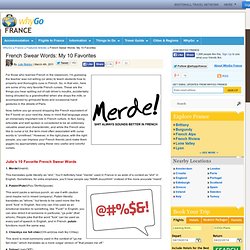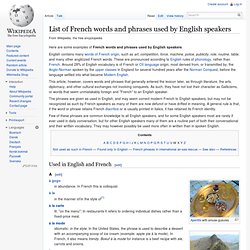 List of French words and phrases used by English speakers - Wikipedia, the free encyclopedia
Here are some examples of French words and phrases used by English speakers . English contains many words of French origin , such as art , competition , force , machine , police , publicity , role , routine , table , and many other Anglicized French words. These are pronounced according to English rules of phonology , rather than French . Around 28% of English vocabulary is of French or Oïl language origin, most derived from, or transmitted by, the Anglo-Norman spoken by the upper classes in England for several hundred years after the Norman Conquest , before the language settled into what became Modern English .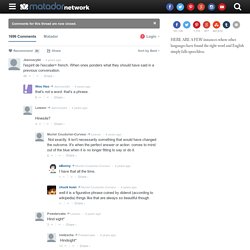 There are at least 250,000 words in the English language. However, to think that English – or any language – could hold enough expression to convey the entirety of the human experience is as arrogant of an assumption as it is naive. Read this article en Español HERE ARE A FEW examples of instances where other languages have found the right word and English simply falls speechless.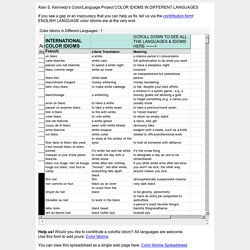 Alan S. Kennedy's Color/Language Project If you see a gap or an inaccuracy that you can help us fix, tell us via the contribution form ! ENGLISH LANGUAGE color idioms are at the very end.
Infographic ranking the difficulty of different languages for English-speakers - 22 Words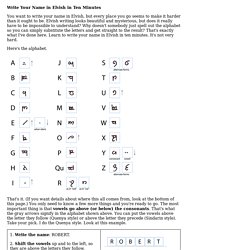 Write Your Name in Elvish in Ten Minutes Here's the alphabet. That's it. (If you want details about where this all comes from, look at the bottom of this page.)