Media
 Index
Big Issue - Home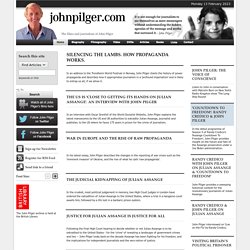 New John Pilger film, Utopia, to be released in Australia in January Utopia, a new, epic film on Australia by John Pilger, will be released in Australia in January 2014. The film has been named among the top films of 2013. On Friday 17 January, there will be free open-air screening at the Block in Redfern, Sydney, starting at 7pm on the corner of Eveleigh & Caroline streets. For more information contact paddy.gibson@gmail.com
JohnPilger.com - the films and journalism of John Pilger
New Internationalist
Ship of Fools
A daily TV/radio news program, hosted by Amy Goodman and Juan Gonzalez, airing on over 900 stations, pioneering the largest community media collaboration in the United States.
Alternative News Sources
AdbustersMonthly magazine devoted to the critique of consumerism and corporate media. Allegiant, The Seeking to question the establishment, encouraging dissidents and public intellectuals - with the purpose of eroding the influence of dogmatism, superstition and bigotry in the world. Alternative Electronic Information Network AEINAEIN utilizes shortwave radio, official news agencies, first-hand reporting and other methods to provide a range of news reports and analysis. AlterNetNews magazine and online community that creates original journalism and amplifies dozens of other alternative media sources.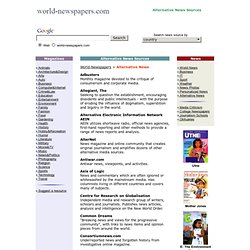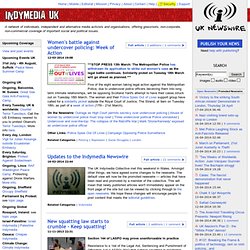 A network of individuals, independent and alternative media activists and organisations, offering grassroots, non-corporate, non-commercial coverage of important social and political issues. Full article | 34 comments Attack on The Casa
UK Indymedia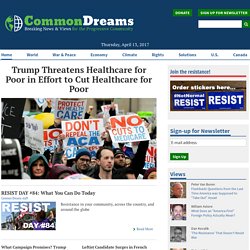 Forget the Polar Vortex. Australia is very hot. Australia is so hot its meteorologists issued a special statement documenting the "highly significant" heat wave and had to add torrid new colors to its weather maps. It's so hot a new website, Scorcher, has begun tracking the unprecedented 122-degree-and-counting temperatures.
Home
Home